How to Tithe Correctly: Is There a Right Way and a Wrong Way?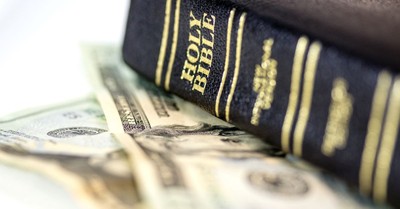 By Sue Schlesman, Crosswalk.com
Most evangelical churches use the terms tithes and offering to describe the process of collecting money every week, either online or in-person. Simply stated, tithes and offerings are terms referring to money that people give to their churches to pay salaries, keep up the church building, and run church ministries. The word tithe literally means tenth; in Scripture, the tithe constitutes giving a tenth of what someone's acquired back to the Lord, through the organization of the House of God. An offering is a separate gift from the tithe.
Why is the tithe important? Practically, our churches need money. Churches don't charge for attendance or membership, so they are entirely dependent on parishioners' donations (or fees, in some denominations). Spiritually, tithing creates a trust-relationship between believers and God; the act of giving systematically and quantitatively demands faith and determination. Tithing builds spiritual resilience.
So how much money is enough for a tithe? Are there rules on how to tithe correctly? Is there a wrong way? What does God expect us to do regarding our money and the church?
Photo Credit: ©GettyImages/Enterline Design Services LLC
What Is Tithing?
The term tithe is used consistently in evangelical churches to describe the percentage of income each person or family gives to the church on a regular basis. The Old Testament has multiple passages concerning the tithe, which was required by Israelites as part of their worship. Scriptures dictate in Deuteronomy 26:12 that the priests would use the tithe for their own care, as well as for the care of orphans, widows, immigrants, and the poor (the marginalized people groups of that day). Various Scriptures show the Jewish people giving their jewelry, their money, their animals, and their crops to the priests for use.
God commanded Israelites to tithe 10% of:
For the Israelites, there was a right and a wrong way to tithe. Tithing was a direct command, so by default, not tithing became an act of disobedience to the Lord. God punished his people when they didn't tithe correctly. In Malachi 3:8-10, God condemns Israel for "robbing" him of tithes and offerings. While God doesn't need our money, the act of giving back to God shows honor, thanksgiving, worship, and obedience.
The term tithe does not appear in the New Testament. However, instructions abound for giving to the church and within the church. God blesses those who give. Verses in the gospels and epistles advocate generosity and sacrificial giving, so it appears that the practice of tithes and offerings applies to the church today. There also appears to be a right way and a wrong way to give.
A popular saying peppers messages on giving: "You can't outgive God." This statement reflects countless verses that show God's promise of provision to his people. The concept of Scriptural giving is essential to find out how to tithe correctly and if there is a right or wrong way to do it today. In Luke 6:38, Jesus said, "Give, and it will be given to you. A good measure, pressed down, shaken together, and running over will be poured into your lap. For with the measure you use, it will be measured to you." This verse is not an appearance of karma or health-and-wealth theology; it's a Biblical principle showing that God rewards us for honoring him first in every area of our lives (John 3:6, Acts 20:35).
In Mark 12:41-43, Jesus takes his disciples to the Temple for a lesson on giving. The group watches as rich people throw money into the offering box. When a poor widow drops into two tiny copper coins, Jesus informs his disciples, "I tell you the truth, this poor widow has put more into the treasury than all the others. They gave out of their wealth; but she, out of her poverty, put in everything—all she had to live on." Jesus highlights sacrificial giving (motivation of love) over impressive giving (motivated by conceit or religiosity).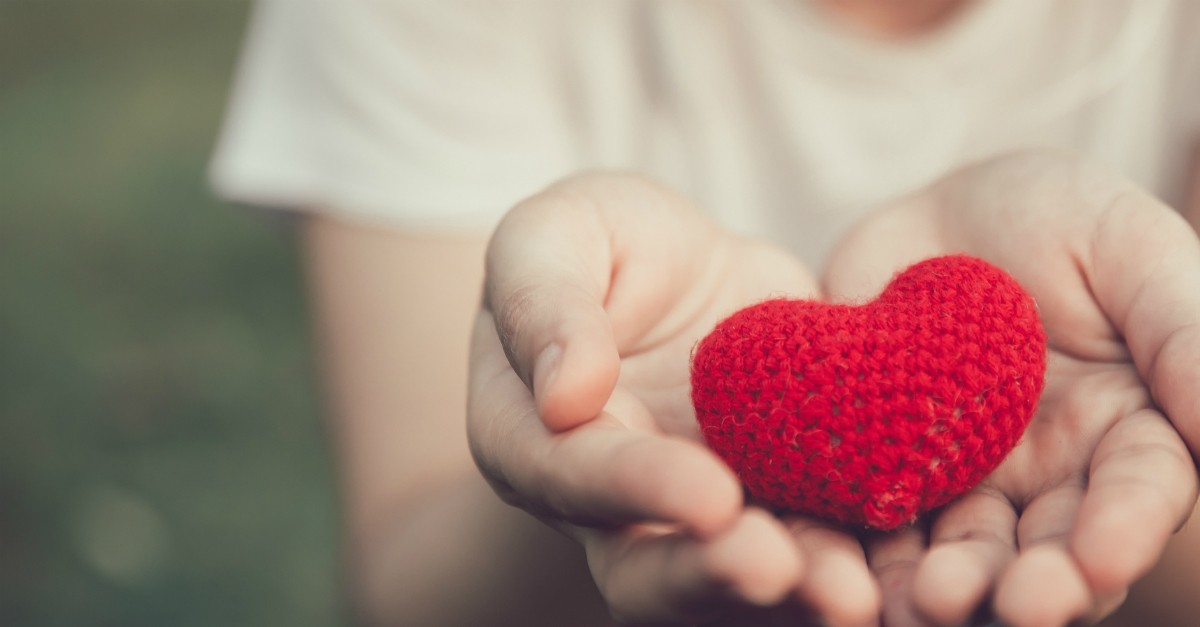 Are Offerings a Good Substitute for the Tithe?
An offering is a gift in addition to, or separate from, the tithe.
Throughout the Old Testament, God requires his people to make an offering when they pray. In the centuries leading up to Jesus' death on the cross, God required people to present a blood sacrifice to atone for their sins. Anyone desiring to enter God's presence in worship would have to kill an animal and burn it on an altar. The offering represented dependence on God for cleansing and redemption. In Leviticus (which holds God's rules for the Jewish people), God gives Moses detailed instructions about every kind of sacrifice. God requires his people to bring and sacrifice the best thing they have first (like a harvest or a lamb). In addition to the tithe, the people were instructed to give their offerings to the priests, who would sacrifice to the Lord but also eat some of the offerings for their own nourishment.
An offering is pleasing to the Lord, but it is not the same as a tithe.
How to Tithe Correctly
Integral to the discussion about tithing is a refresher of what the Bible says about our money. Jesus himself talked about money almost more than any other topic. He addresses the topic of who owns your money in Matthew 22:15-22 when the Pharisees were trying to trap him about his responsibility to a heathen government. He said, "Pay to Caesar what belongs to Caesar and pay God what belongs to God."
But what about what belongs to us? Jesus addressed that question of ownership in Matthew 25:14-32 by explaining that everything we have has been entrusted to us by God to use for his glory. Jesus also encourages us not to store up treasures in this world because greed and worry will ensnare us through those things we love and save (Matthew 6:19-34). Paul and John also talk about the dangers of loving money and the world's system (1 Timothy 6:10, 1 John 2:15-17). How we view our money significantly affects how we view tithing.
People often disagree on the practice of tithing. On whether it's even still Biblical, on whether you should tithe 10% of your gross or net income, on whether you should tithe to the church or to non-denominational organizations and charities. Without studying, we won't know what the Bible actually says and doesn't say about tithing, and we won't know how to tithe correctly or if you even need to tithe at all.
Photo Credit: ©GettyImages/coffeekai
Does the Bible Command Tithing for Today?
If we don't want to tithe or don't think we should tithe, we might consider asking ourselves why? What is disconcerting about giving our church ten percent of what we earn? An exploration of this might reveal the heart or motivation behind our question. Then we should examine what the Bible says about tithing and follow those truths if we want to experience God's blessing.
The Bible encourages giving the "first fruits" (2 Chronicles 31:5-12) of a harvest throughout the Old and New Testaments. Whether the Tabernacle, Temple, or early Church, God's people were instructed to give generously to a specific location where God's Spirit dwelled and where they assembled to worship. Their gifts directly went to support the ministers and the mission of God's home. Giving to anything else is not wrong—it's just not called tithes and offerings in the Bible. Nehemiah explains the concept of giving to the Temple using a farming metaphor: "the house of God" was a "storeroom" that held their "harvest" of wealth that God had given them (Nehemiah 10:38).
What the Old Testament Says about How to Tithe:
The tithe is 10%; a lesser or greater amount is called an offering
Should tithe 10% first, before we pay our bills, make purchases, or enjoy the fruits of our labors
Tithing is an act of faith because giving to God before we've met our own needs shows our trust that God will meet all our needs (See the "sowing and reaping principle" in Galatians 6:7-8 and Psalm 26:5-6)
Tithing is an act of obedience; we do it because God said to, not because it's easy or desirable; tithing builds spiritual muscle
The principle of tithing in the Old Testament corresponds with giving to the local church today. Although we don't live under the laws of the Old Testament, we still follow the laws that span the entirety of Scripture, like the Ten Commandments and worship of God. Galatians 5 handles the tug-of-war between living under God's laws and God's grace by explaining that the law represents the basic requirements set by God. However, living in grace is marked by liberality—a freedom to give, serve, share, limit, and love in excess. Paul says, "You, my brothers, were called to be free. But do not use your freedom to indulge the sinful nature; rather, serve one another in love. The entire law is summed up in a single command: 'Love your neighbor as yourself.' (Galatians 5:13-14). The freedom to give or not to give (and still be in a relationship with God) hinges on the freedom to love extravagantly as God loved us.
Love, worship, and obedience to God are not bound by time periods. So, if we're considering tithing as a continuing practice then the principle behind it must endure through the New Testament and into our modern day.
In Scripture, tithes and offerings:
Provided spiritual leaders and meet their needs (Deuteronomy 25:4, Philippians 4:14-17).
Provided for the welfare of the widows, orphans, and poor (Acts 6:1-4, James 1:27, 1 Timothy 5:3-9).
Supported the ministry (Acts 12:12-13, Colossians 4:15, Acts 4:36-5:1, 1 Timothy 6:17-19).
Supported the body of Christ (Acts 2:45).
Created an environment of sharing (Ephesians 4:28, Acts 4:32-33).
Paid ministers (1 Corinthians 9:13-15).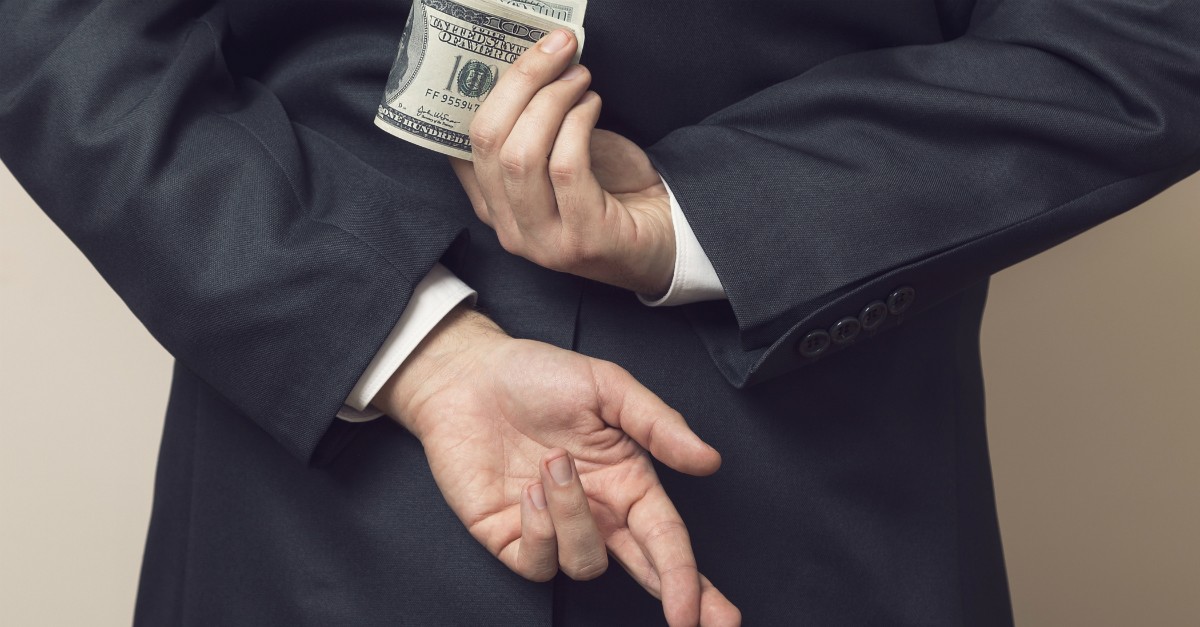 The Right Way and the Wrong Way to Tithe
These are still the reasons we give to the church today. So, if we feel convicted about tithing, we ought to practice tithing correctly. Some Scriptural principles to tithing the right way instead of the wrong way are:
The Right Way
The Wrong Way
It's never wrong to give or share outside of your church. It's wonderful. Believe that those gifts are offerings to the Lord, and they are a sweet fragrance to him. They demonstrate faith and generosity, and God will bless you for giving.
In addition to giving, the principle of tithing permeates the New Testament, into today. Tithing requires more faith and worship than offerings do. The practice of tithing pours from lives surrendered to God and determined to trust him with their future.
If you're not sure about tithing, why not try it and see what happens? You can follow this easy program:
1. Pull out a set percentage of your next paycheck and give it to your church. A tithe is 10%, but you can start smaller at first.
2. Put this amount on automatic deposit for every paycheck you receive. If your paychecks are not consistent, write yourself a reminder and pull out a certain percentage to give every time you get paid. The amount will fluctuate according to your pay.
3. Keep a journal of the things you need. Then write down the date God provides for that need and how he did it.
This little process is hard but rewarding. You will see miracles happen every month in your finances. As your faith grows, increase the amount of your "first-fruits" giving. Share with everyone you know!
Photo Credit: ©GettyImages/vladans