Did Mary Really Ride on a Donkey into Bethlehem?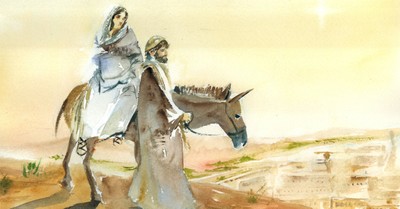 By Heather Riggleman, Crosswalk.com
We all love a good nativity play. Hundreds of people crammed into little seats while straining to catch a glimpse of your child acting out his role as "Sheep 3," or perhaps one of the finer roles like Mary or Joseph or even baby Jesus. While we strain our necks and hold up our phones to capture these precious moments, we did perhaps get one thing wrong about the story. There is no mention of Mary on a donkey when she traveled to Bethlehem.
Did Mary and Joseph's Entrance into Bethlehem Really Include Mary on a Donkey?
Almost every film, every play, and every nativity scene planted in front yards depicts Mary on a donkey. While these nativity scenes remind us of the wonder and awe of the night of Jesus' birth. There may be misconceptions about the night of our wonderful Savior's birth. They all tell the Christmas story but are they correct? Is it okay to use a theatrical license to retell the story? Either way, it does cause us to wonder what the journey to Bethlehem was like.
We do know the journey was about 80 miles from Nazareth to Bethlehem. We also know that most people tended to travel together in groups to provide more protection against robbers, bandits, and wild animals. We also know that Mary very shortly after they arrived which means she was heavily pregnant, and Jesus was full term. Every expecting parent knows the last two months of pregnancy are the hardest on women. Their backs ache, their joints hurt, as do their feet. Any task like rolling over in bed, putting on shoes, or walking can be tough to maneuver. Especially when you can't even see your feet. It's likely she didn't walk the entire way. Aside from walking, other common modes of transportation would have included horses, camels, donkeys, or some sort of cart drawn by a horse. However, Joseph was not a rich man which means he did not have the means to purchase horses or camels. He likely had his own donkey or may have even borrowed a donkey for Mary to ride upon during the journey to Bethlehem.
Other stories in the Bible give us details about modes of transportation from the very early books of the Bible. A search on the word "Donkey" will provide over 145 Scripture references. Several of these not only reference Jesus' entry on a donkey but also how donkeys were used as transportation.
2 Kings 4:22 "She called her husband and said, "Please send me one of the servants and a donkey so I can go to the man of God quickly and return."
2 Chronicles 28:15 "The men designated by name took the prisoners, and from the plunder they clothed all who were naked. They provided them with clothes and sandals, food and drink, and healing balm. All those who were weak they put on donkeys. So, they took them back to their fellow Israelites at Jericho, the City of Palms, and returned to Samaria."
Isaiah 21:7 "When he sees chariots with teams of horses, riders on donkeys or riders on camels, let him be alert, fully alert."
Zechariah 9:9 "Rejoice greatly, Daughter Zion! Shout, Daughter Jerusalem! See, your king comes to you, righteous and victorious, lowly and riding on a donkey, on a colt, the foal of a donkey."
Matthew 21:7 "They brought the donkey and the colt and placed their cloaks on them for Jesus to sit on."
What Does the Bible Actually Tell Us about Their Entrance?
The story of the journey to Bethlehem is found in chapter two of Luke. Verses 1-21 tell us about the journey, Jesus' birth, and the first eight days after his birth. However, only Luke 2:4-7 give us any details of their journey to Bethlehem:
"So Joseph also went up from the town of Nazareth in Galilee to Judea, to Bethlehem the town of David, because he belonged to the house and line of David. He went there to register with Mary, who was pledged to be married to him and was expecting a child. While they were there, the time came for the baby to be born, and she gave birth to her firstborn, a son. She wrapped him in cloths and placed him in a manger, because there was no guest room available for them."
What Is the Significance of Mary and Joseph's Entrance?
From the Scriptures, we find that Joseph and Mary traveled 80 miles to Bethlehem which is fitting because they left the city of Nazareth and entered the city that literally means: "House of Bread," in Hebrew. How fitting is the name for which we receive our eternal salvation is the place where our Savior was born to be the "Bread of Life."
We also know they were subject to living under the burden of Roman military and judicial rule. They were taxed by both Rome and the Temple. They were simple people living a very simple way of life which meant they experience the gap inequality between the rich and the poor.
We also know Mary never had any relations with Joseph and both were chosen by God to be Jesus' earthly parents. When they did make it to their destination, Jesus was birthed in a manger. Our King of kings wasn't born in a palace or a home for that matter. He was birthed in a stable which was used as a shelter to keep animals out of the elements. Because there was no room to lay him anywhere, Mary laid him in a feeding trough. From the onset of His birth, He becomes the sacrifice as He was wrapped in bandages foreshadowing the day of His death. And the feeding trough becomes an altar. Thus, the manger becomes a reference to the table of God in which we are invited to receive the Bread of Life.
From the poverty of Jesus' simple beginnings being born to simple parents who traveled to Jerusalem in search of a place to rest—is the journey we all make as we find our way to God through the "Bread of Life." Some of us wander the earth for years looking for a way to rid ourselves of the heavy burdens we carry. It's not until we receive Jesus, that we are debt-free of the wages of death. From poverty, Jesus' birth becomes the miracle of our redemption.
We do know for sure Jesus was born over 2,000 years ago. As The Message puts it, God "became flesh and blood, and moved into the neighborhood." While some of the details of Christ's birth have been romanticized by Hollywood, the definitive truth remains both at the heart of Christmas and for those who seek Jesus.
This doesn't mean we need to become legalistic about the details of Christ's birth. Nor do we need to toss out our nativity scenes. Instead, we enjoy the Christmas narrative and hold close to the truth found in Scripture.
Even though the Scriptures don't give us an all-inclusive detailed story about Jesus' birth and whether Mary on a donkey is a true depiction or not, the Bible does give us facts that Jesus humbled Himself when He came to this earth to seek and save the lost. He came as Emmanuel—God with us. May it make us pause and reflect on His sacrifice and may we celebrate Christmas and rejoice!
Photo Credit: ©GettyImages/Nankimstudio
---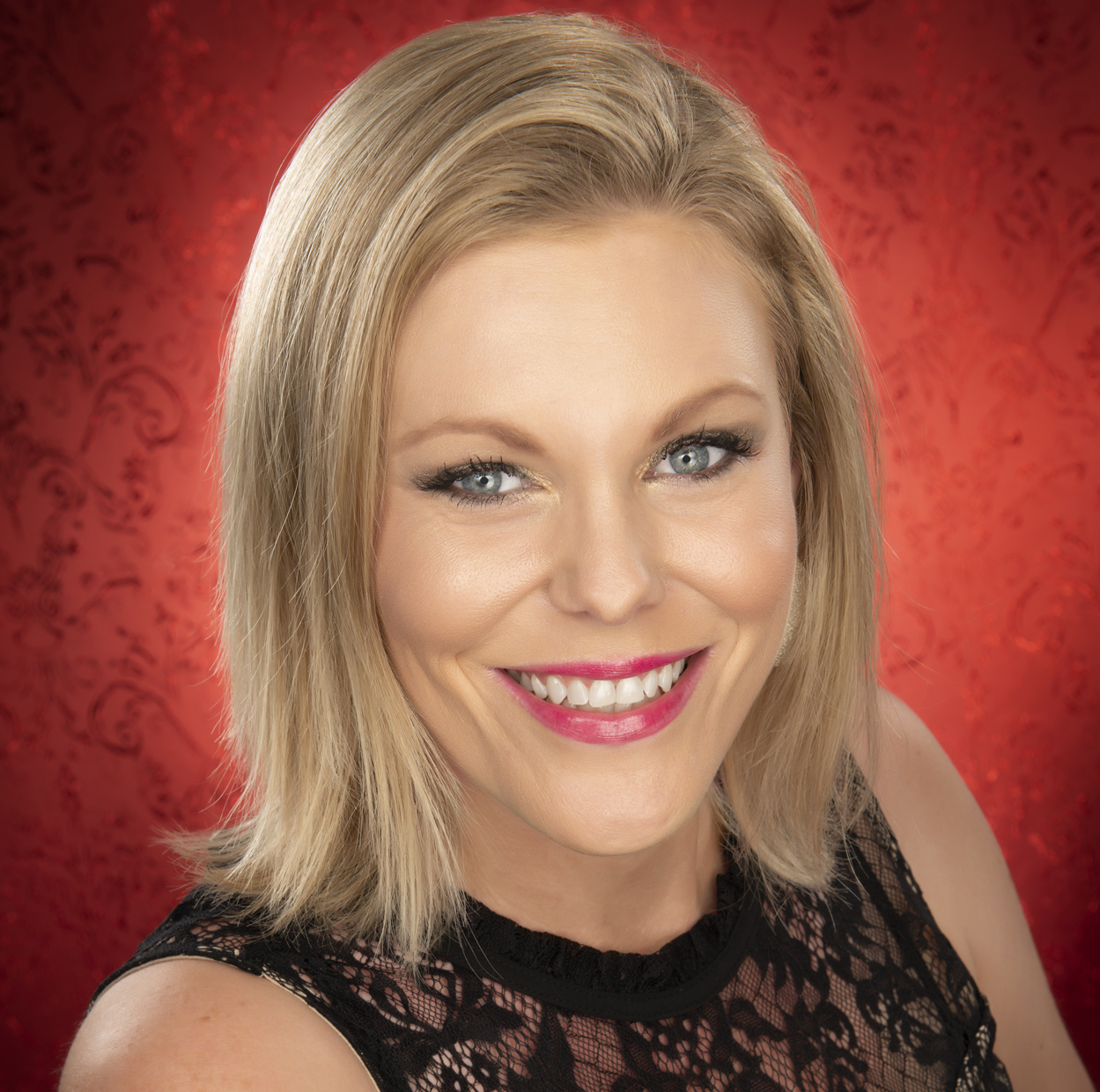 Heather Riggleman is a believer, wife, mom, author, social media consultant, and full-time writer. She lives in Minden, Nebraska with her kids, high school sweetheart, and three cats who are her entourage around the homestead. She is a former award-winning journalist with over 2,000 articles published. She is full of grace and grit, raw honesty, and truly believes tacos can solve just about any situation. You can find her on GodUpdates, iBelieve, Crosswalk, Hello Darling, Focus On The Family, and in Brio Magazine. Connect with her at www.HeatherRiggleman.com or on Facebook.