5 Books of the Bible Men and Fathers Should Study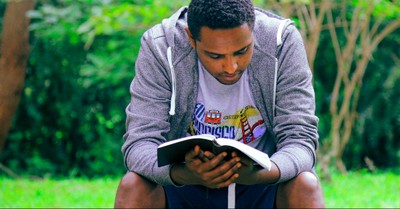 By Cole Douglas Claybourn, Crosswalk.com
The Bible has much to say about manhood and, likewise, fatherhood. As God was both fully God and fully man, we are given the roadmap for what it looks like to be a Godly man, and we can learn from our Heavenly father about how to model the love for our children as fathers.
From Biblical manhood to maintaining faith in God, here are five books of the Bible men and fathers should study:
Photo Credit: ©Unsplash/Gift Habeshaw
1. Genesis
The story of creation is beautiful, and understanding who our Creator is is essential to understanding who we are as people. As men, it is vital to not only understand who we are as men but also as children of God and eventually husbands.
First, we are told that we are all created in God's image. We can rest in this comfort knowing that God has created us with the same power that he eventually bestowed in His son Jesus, and the same power that eventually raised Jesus from the grave.
God created us uniquely, for a purpose, on purpose. We do not need to strive to be something other than the beautiful creation God has made us to be.
We also learn in Genesis about the foundation of marriage. In Genesis 2, God says, "It is not good for the man to be alone. I will make a helper suitable for him."
God caused Adam to fall into a sleep, and out of his rib, he formed Eve. God could have chosen any bone out of Adam's body to form Eve, but he specifically chose the rib. The rib protects all of the vital organs in our body, including our heart. As men, that is what we are called to do for our wives. When we are called to lead our wives and our families, it is a call to protection.
Fathers, this concept is one that should be taught to sons at an early age. Not only does it help them understand the dynamics of a family, but it should be their approach as they begin to court and date. The hope is that young men will enter into Godly relationships, and understand their role in leading their partner is vital to that.
But in Genesis we also see the sinful nature of man, and what can happen when a man forsakes their partner. Though Eve was the first one to sin, God went to Adam first. Among many things, Genesis serves as a great book for men to model themselves as husbands and leaders of a family.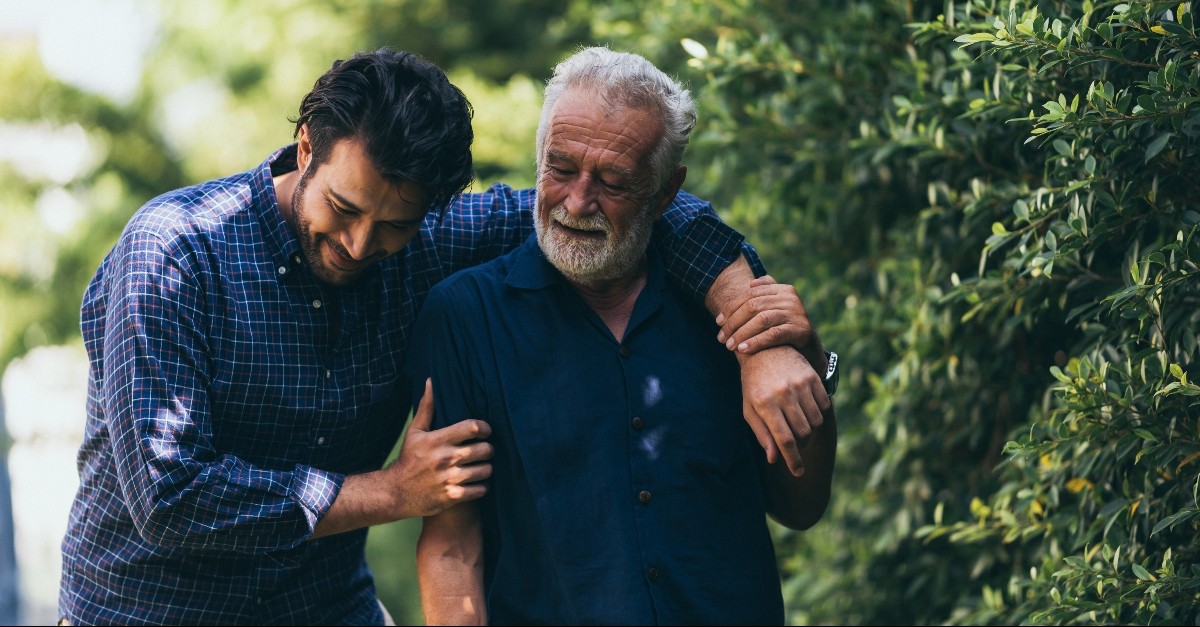 2. Ephesians
In this letter, Paul explains the new identity believers have in Christ, and he brings out the implications for their new way of living. Christians are called to a much higher standard of living and we are given the blueprint of how to rise above the temptations of this world to live according to God's will.
Ephesians 6 speaks directly to children and to fathers. Verses 1-3 read, "Children, obey your parents in the Lord, for this is right. 'Honor your father and mother' — which is the first commandment with a promise — so that it might go well with you and that you may enjoy long life on earth."
Verse 4 continues with a directive toward fathers. "Fathers, do not exasperate your children; instead, bring them up in the training and instruction of the Lord."
That is a pretty clear order from the Lord on how the dynamic of a Christian father and son should look. Fathers, meditate on these words with your children, as this will benefit them both in childhood and in parenthood.
Later on, starting in verse 10, Paul explains what the armor of God is. "Put on the full armor of God, so that you can take your stand against the devil's schemes. For our struggle is not against flesh and blood, but against the rulers, against the authorities, against the powers of this dark world and against the spiritual forces of evil in the heavenly realms."
We are told to arm ourselves not with the riches and adulation of the world, but rather with:
The belt of truth
The breastplate of righteousness
The shield of faith
The helmet of salvation
Lastly, we are told in verse 18 to "pray in the Spirit on all occasions with all kinds of prayers and requests."
This serves as a roadmap for Biblical manhood.
Photo Credit: ©iStock/Getty Images Plus/greenleaf123
3. Philippians
Our lives on earth will undoubtedly bring us seasons of hardship, and Philippians shows us how to respond to it all with joy. Throughout the whole book, Paul is making the bold claim that Jesus is Lord. His hope is the Philippians will be bold enough to make the same claim without any fear.
Perhaps the most usable ethic from Philippians, however, is the blueprint we see on how to live with the servant attitude that Jesus lived with.
As men are often ultra career-minded and production-minded, it can be tempting to place ourselves over the needs of others. In our quest for success and validation, we are at risk of running over others to achieve our own goals and aspirations.
God did not seek fame or a high position, but rather He humbled himself before others, even to the point of sacrificing his own life for the sake of the world.
Philippians 2:3-4 tells us, "do nothing out of selfish ambition or vain conceit. Rather, in humility value others above yourselves, not looking to your own interests but each of you to the interests of others."
As men, this is actually a freeing verse because we can rest in the assurance that no amount of doing will ever bring us any more glory in God's eyes. We don't have to overwork ourselves to prove our worth or seek validation. Instead, when we lower ourselves to serve others, we are most like Christ and most like the person God created us to be.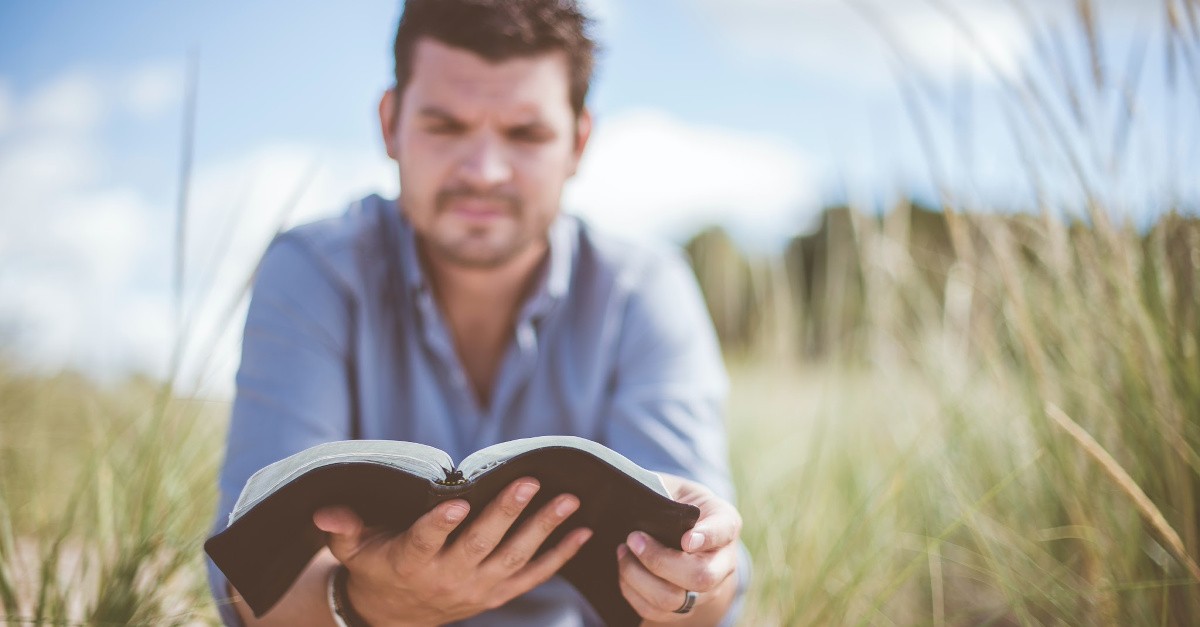 4. Hebrews
By many accounts, Hebrews is the most beautiful piece of writing in the entire Bible.
The writer of the book of Hebrews was trying to convey one simple truth: do not drift.
The Bible is full of stories of people who, when they encountered circumstances in their life that they couldn't understand, began to drift. They began to doubt the promises of God and instead turned away from Him to return back to a life they felt they understood better.
When the Jews came out of Egypt after 430 years and passed through the Red Sea, they weren't in the wilderness long. But right when they entered the wilderness, they wanted to go back to the way things used to be. They wanted to go back to a predictable life, even if it was a life that was painful.
They understood that life. They wanted comfort more than they wanted something that felt uncertain.
When they entered the Promised Land — a world of possibility and no longer a world of pain — they were surrounded by a world of options. They were given the chance to enter the promises of God, but instead, they reverted back to their known world.
They drifted. They faded. They fell away.
We are all invited to enter God's promises in our own lives, but we're prone to wander, and too often we just don't trust what God has promised us. One thing the book of Hebrews makes clear is that God always fulfills His promises, and no matter how bad our performance might be, His promises outweigh our performance. He is who He says He is, and we need to be able to rest in that fact.
As men are called to be leaders of the home, that implies that men are called to be leaders of the faith within their home. If the man drifts, so too will the family. Holding firm to that truth is the key to having a faith that endures through all of life's trials, and it's the anchor that prevents us from drifting.
5. James
James is both one of the most practical books in the Bible and also one of the easiest to digest. Written in a conversational tone, James provides a roadmap for practical Christian living and being a doer of the Word and not just a hearer.
James focuses on concern for the poor, the responsible use of wealth, control of the tongue, purity of life, unity in the community of Christ-followers, and finally patience and endurance in times of trial.
It offers plenty of Godly wisdom to serve as a guide to living fully human lives as God has called us to live.
While there are plenty of other books for men and fathers to read, these five books offer practical tips for being a husband and leader of a home, leading a Christ-centered family, raising Christian children, and living out a life of faith.
Photo Credit: Ben White/Unsplash