What Is an Angel's Protection Prayer? Is it Biblical?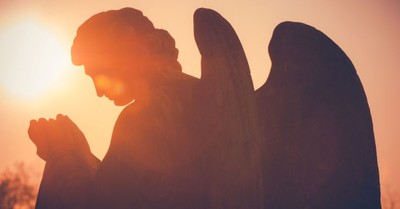 By Whitney Hopler, Crosswalk.com
God often sends angels to earth to help people – from guardian angels who care for individuals, to angels who show up when people pray during a crisis. So, when you need help, should you pray an angel's protection prayer? Learning what the Bible says about how to ask for help from angels will point you in the right direction when you need spiritual assistance.
What Is an Angel's Protection Prayer?
An Angel's Protection Prayer is a prayer that seeks the protection of angels. It is a way of reaching out for protection for yourself and your loved ones in any type of situation. You may pray for protection from angels to prevent or break free of all kinds of harm: illnesses, accidents, crimes, relationship conflicts, job layoffs, and more. As Jesus warns in John 16:33, we will experience trouble in this fallen world. Thankfully, he adds in that same verse, "But take heart! I have overcome the world." Jesus, who is in charge of all angels (Hebrews 1:4 and Philippians 2:10), can send an angel to help you in all circumstances. Psalm 91:9-11 reveals: "If you say, 'The Lord is my refuge,' and you make the Most High your dwelling, no harm will overtake you, no disaster will come near your tent. For he will command his angels concerning you to guard you in all your ways."
Is an Angel's Protection Prayer Biblical?
Praying for protection from angels is biblical – but only if you pray to God, rather than angels. Although angels can help you, they won't do so unless God sends them to protect you. Holy angels work on assignments from God. They don't respond to prayers on their own, since they love God and never separate their work from God's direction.
Prayer is a form of worship. Since God is the only one who is worthy of worship, it's important to direct your prayers to God alone. In Revelation 22 an angel sent by God shows the apostle John inspiring visions of the future, and John responds by trying to worship the angel, but the angel redirects John to God. Revelation 22:8-9 records: "… And when I had heard and seen them, I fell down to worship at the feet of the angel who had been showing them to me. But he said to me, 'Don't do that! I am a fellow servant with you and with your fellow prophets and with all who keep the words of this scroll. Worship God!'"
While the Bible doesn't contain any prayers to angels, it does describe many instances where angels act as instruments of God's protection. Hebrews 1:14 points out that angels are sent to serve God's people: "Are not all angels ministering spirits sent to serve those who will inherit salvation?" In Matthew 18:10, Jesus speaks about children's guardian angels, whom God has appointed to help protect them: "See that you do not despise one of these little ones. For I tell you that their angels in heaven always see the face of my Father in heaven." Acts 12:7-11 describes an angel who helps protect the apostle Peter by making a way for him to leave prison: "Suddenly an angel of the Lord appeared and a light shone in the cell. He struck Peter on the side and woke him up. 'Quick, get up!' he said, and the chains fell off Peter's wrists. Then the angel said to him, 'Put on your clothes and sandals.' And Peter did so. 'Wrap your cloak around you and follow me,' the angel told him. Peter followed him out of the prison, but he had no idea that what the angel was doing was really happening; he thought he was seeing a vision. They passed the first and second guards and came to the iron gate leading to the city. It opened for them by itself, and they went through it. When they had walked the length of one street, suddenly the angel left him. Then Peter came to himself and said, 'Now I know without a doubt that the Lord has sent his angel and rescued me from Herod's clutches and from everything the Jewish people were hoping would happen."
So, God will sometimes send angels to protect you, but only God can send you angelic help, and the power that angels have to help you comes from God. It is ultimately God who protects you. Psalm 121:5-8 declares: "The Lord watches over you – the Lord is your shade at your right hand; the sun will not harm you by day, nor the moon by night. The Lord will keep you from all harm – he will watch over your life; the Lord will watch over your coming and going both now and forevermore." Therefore, you can pray with confidence to God for angelic protection in times of need. It's important to remember that our ultimate source of protection and strength comes from God. Our faith should always be grounded in him.
2 Biblical Protection Prayers
You can adapt these biblical protection prayers to any situation. Feel free to use them as you ask God to send his angels to protect you and your loved ones.
A protection prayer for yourself: "Dear God, thank you that your power is greater than anything that can harm me. I'm in awe of you and your divine power and sovereignty over everything. I humbly ask for your protection in this situation [describe your situation]. Please send your holy angels to keep me safe from all danger, both seen and unseen. Ask your angels to help deliver me from evil and lead me away from temptation to sin. Send your angels to thwart any plans that others may have to hurt me. In your mercy, protect me from any painful situation that isn't part of your purpose for my life. Dispatch your angels to help me in any crisis I encounter. I trust in your unfailing love and faithfulness, knowing that you and your angels are always available to protect me when I ask for help. May your angels encircle me with a hedge of protection, and may I find peace knowing I'm safe in your loving embrace. Thank you, God. Amen."
A protection prayer for others: "Dear God, I'm grateful for how powerfully you work in people's lives through your angelic messengers. Please protect [people's names] as they [describe their situation]. I know that you are a loving and compassionate God who cares for all of your children, and I trust in your power to send your angels to watch over them and keep them safe from harm. I pray that you surround them with your holy angels, who will guard and guide them through every step of their journey in [describe the situation]. Let your angels serve as a shield of protection for them against all forms of danger, whether physical or spiritual. May they be protected from any harm that may come their way. Lord, I also ask that you give them the discernment to make wise choices that will keep them safe. May they always be aware of their surroundings and avoid any situation that may put them in harm's way. I trust in your unfailing love, and thank you for working through your angels to bring these beloved people peace, comfort, and security. Thank you, God. Amen."
Conclusion
Whenever you or the people you love need protection from angels, you can reach out for help through prayer. But it's vital to pray only to God rather than to angels. Ultimately, it's God who protects people. God will send angels on protection assignments, but when they do their work, it's through God's power. So, don't hesitate to ask God for help whenever you need it, and rely on God to answer your prayers according to what's best in each situation – including sending angels to provide protection.
Photo Credit: ©GettyImages/umbertoleporini
---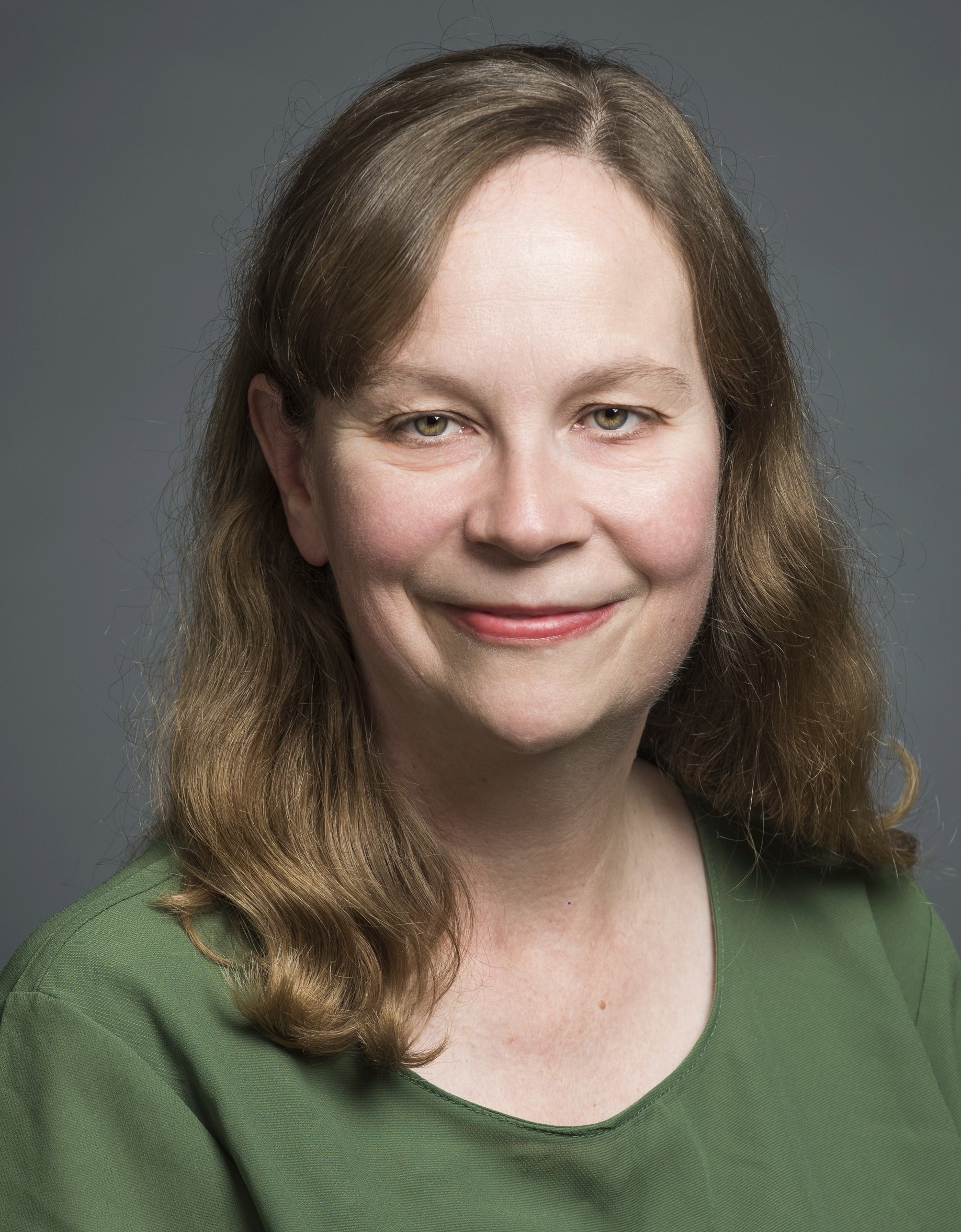 Whitney Hopler is the author of the Wake Up to Wonder book and the Wake Up to Wonder blog, which help people thrive through experiencing awe. She leads the communications work at George Mason University's Center for the Advancement of Well-Being. Whitney has served as a writer, editor, and website developer for leading media organizations, including Crosswalk.com, The Salvation Army USA's national publications, and Dotdash.com (where she produced a popular channel on angels and miracles). She has also written the young adult novel Dream Factory. Connect with Whitney on Twitter and Facebook.