6 Ways to Trust God During an Economic Recession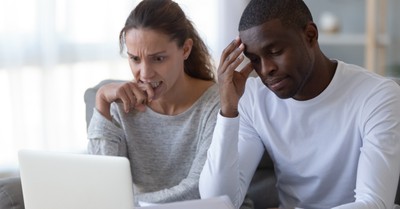 By Cindi McMenamin, Crosswalk.com
If you're anything like me, you're shocked at the prices of groceries these days, horrified at what you're paying for a gallon of gas, and wondering just how you're going to make it in the months—and possibly years—ahead if you don't receive a raise equivalent to the inflation rate.
So much for 8 percent inflation. Here on the West Coast, I'm seeing the prices of some items in the grocery store soaring to double the amount they cost before. That's 100 percent inflation. And it can be scary.
But before you decide to freeze the rest of winter (because it costs too much to turn on your heater), or hunker down until we get through this recession, you have an incredible opportunity to strengthen your trust in God as your Provider and Sustainer through this difficult time.
Here are six ways you can trust God during this economic recession.
1. Remember that nothing takes God by surprise.
One of the best assurances we have in Scripture, apart from our salvation by God's grace and our faith, is that God is sovereign (Psalm 103:19; 1 Timothy 6:15). That means He is all-powerful, and nothing is beyond His control. He is also omniscient—meaning He knows everything, including what lies ahead. God was not taken by surprise when the world found itself in a pandemic a couple of years ago. His hands were not tied when the stock market dropped, the supply chain got interrupted, and interest rates soared.
I've found it personally comforting to often remind myself aloud: "This did not take God by surprise." That means He is working in and through it not only for my good (Romans 8:28), but for the way it can mold me into a closer representation of His Son (Romans 8:29). If fear for the future is gripping you right now, rest in the fact that God's got this—this economy, this world, this recession, and this life and bank account of yours.
2. Test Him in His promises.
In only one place in the entire Bible are we told to test God, and that is when it comes to our finances. When we are obedient to tithe, we are to test Him to provide. In Malachi 3:10-11,
God told His people: "Bring the whole tithe into the storehouse, so that there may be food in My house, and test Me now in this," says the Lord of hosts, "if I will not open for you the windows of heaven and pour out for you a blessing until it overflows. Then I will rebuke the devourer for you, so that it will not destroy the fruits of the ground; nor will your vine in the field cast its grapes," says the Lord of hosts" (NASB).
God was saying, in essence, If you honor Me, I will honor you. Some insist the topic of tithing (to literally give a tenth of all you earn to God for His Kingdom work) is Old Testament Law. But it's also Old Testament Promise—that He will rebuke the devourer or whatever is eating away at your money or resources. The principle behind this promise is repeated in the New Testament in Luke 6:38 and 2 Corinthians 9:6-11.
As you give for the furthering of God's Kingdom, He won't punish you for it by having you come up short at the end of the month. He's a God who "loves to give good gifts to His children" (Matthew 7:9-11). So, take that Old Testament challenge. Start parting with what you think you can't afford, and you may soon find you can't afford not to give a tenth to God because of what He is so capable of doing with the 90 percent you have left.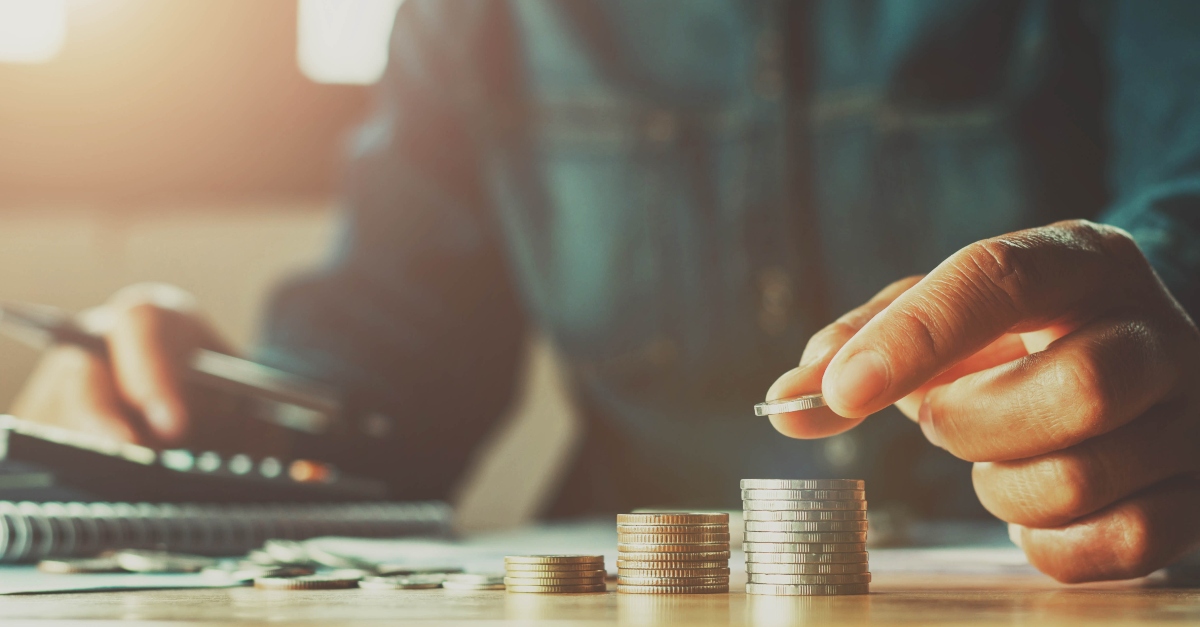 Photo Credit: ©GettyImages/lovelyday12
3. Trim where you can and watch Him come through.
As you try to squeeze out a bit more toothpaste before tossing the tube, and eat up the very last of that cereal before you buy a new box, trust God to multiply your efforts and extend what you have until it's necessary to replace.
Remember the account in Matthew 14 when Jesus took a young boy's offering of a snack (two fish and five small loaves of bread) and multiplied it to feed well over 5,000 people? He can still multiply today whatever you offer Him. He sees your efforts to extend the use of what you have by draining the last bit of shampoo out of the bottle before you throw it out, and He can extend the life of those worn-out shoes and that last bit of oil and flour from your pantry.
Jesus told His followers: "If God cares so wonderfully for wildflowers that are here today and thrown into the fire tomorrow, he will certainly care for you. Why do you have so little faith?" (Matthew 6:30 NLT). Be good stewards of what you have, and watch God stretch and extend it before your eyes.
4. Give more for His kingdom and watch what He does.
During a time of cost inflation and economic recession, we often think we must keep more for ourselves. Yet my family has seen the principle hold true all of our lives: The more we give to God and others, the more God gives back to us. It's not why we give. But we've learned not to hesitate for fear that the math won't add up. God's math always favors the giver and it's a truth you can literally take to the bank.
Jesus instructed His followers to give generously in proportion to how we would like God to be generous toward us (Luke 6:38). And 2 Corinthians 9:6-11 teaches that as you give generously, "God will generously provide all you need. Then you will always have everything you need and plenty left over to share with others" (verse 8 NLT). Scripture further promises that God "will provide and increase your resources and then produce a great harvest of generosity in you. Yes, you will be enriched in every way so that you can always be generous" (verses 10-11).
The more you and I give, the more God will give us…so that we can continue to give. Jesus' promise was that, as you give, "Your gift will return to you in full—pressed down, shaken together to make room for more, running over, and poured into your lap. The amount you give will determine the amount you get back" (Luke 6:38 NLT).
Recently, my husband and I took over the monthly homeowner association payments of a friend while he is overseas for a time, ministering to others in the name of Jesus. At first, I wondered how the extra payments would impact our budget. But each month, we've paid that extra amount so he can serve the Lord without worrying about his bills back in the states, God has provided that extra amount ahead of time, so we don't even have to worry about it. God is apparently blessing us so that we can bless someone else in His service. On months we overextend our budget to give a little more, God always gives back to us the same amount or more. The old saying, "You can't out-give God" has rung true in our lives time and time again. I challenge you to give more and see what He does with it.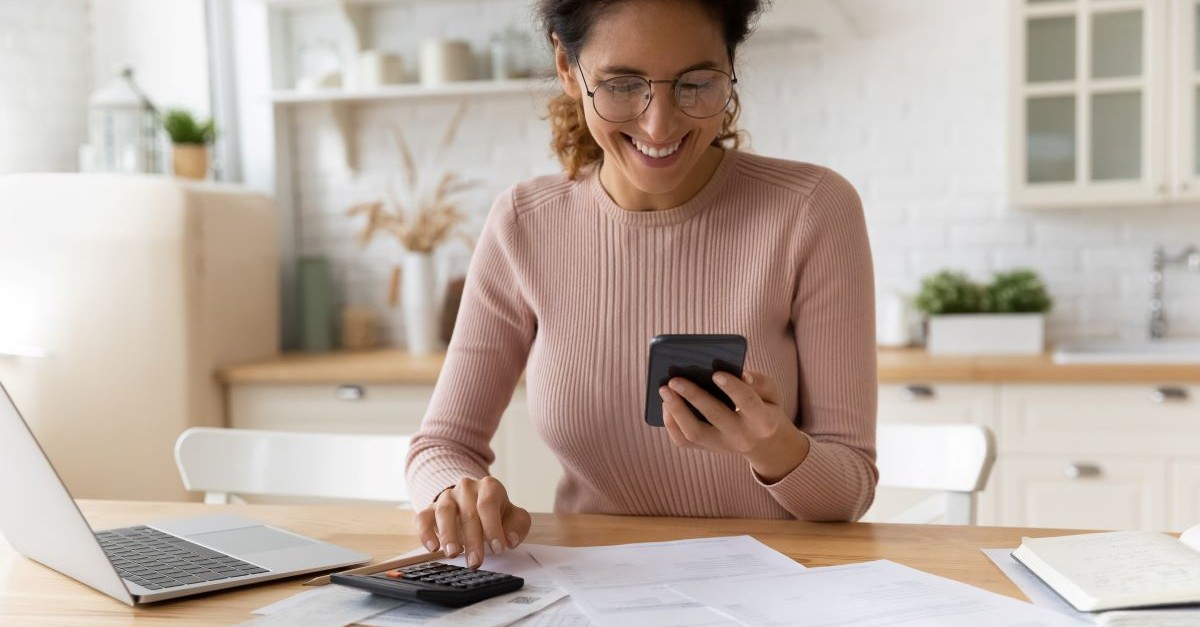 Photo Credit: ©GettyImages/fizkes
5. Keep an attitude of gratitude.
A young mom impacted by the recession recently told me that she used to hate to wash dishes and do laundry. But lately, she is overwhelmed by God's provision for her family and His goodness at a time like this. "I am now thankful for the clothes I can wear. I am thankful I can have clean clothes. I am thankful for dirty dishes because that means we ate to our hearts' contentment."
When you and I are grateful, it changes our perspective. It makes us more content with what we have and that results in wanting less and trusting more. When my mind is set on thanking God for all I have, there is no fear for the future. Record His blessings if that is what it takes for you to remember that He is a God who always comes through. And remember, God's will for you during this recession is simple. It's the same as His will for you every day of your life, in times of plenty or times of want: "In everything give thanks; for this is the will of God for you in Christ Jesus" (1 Thessalonians 5:18 NASB).
6. Anticipate God will come through—every time!
Every week someone in my immediate or extended family shares with each other what God has done, how He's provided, and what they're excited for in terms of seeing Him come through. I can't imagine a time when I didn't have to depend on Him for my very sustenance. And now, you and I have even more of an opportunity to do that.
There is nothing more exciting than watching God come through for us repeatedly as we are obedient to Him and faithful with what He has given us. God's not obligated to provide for us. He does it because He's a good Father who loves to give gifts to His children (Matthew 7:9-11).
As the poet prayed in Proverbs 30:8-9:
"Give me neither poverty nor riches;
Feed me with the food that is my portion,
So that I will not be full and deny You and say, "Who is the Lord?"
And that I will not become impoverished and steal,
And profane the name of my God" (NASB).
Trust Him to provide, guide you with discernment and wisdom during this time, and be your Hero as you wait for Him to show Himself strong on your behalf.
Lord, make us people who trust You throughout this recession, and grow our faith in You as One who always comes through for His children.
To grow your trust in God through the seasons of life, see Cindi's books, When Women Walk Alone, Women on the Edge, and When Couples Walk Together, co-authored with her husband, Hugh.
Photo Credit: ©GettyImages/fizkes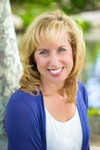 Cindi McMenamin is a national speaker, Bible teacher, and award-winning writer who helps women and couples strengthen their relationship with God and others. She is also a mother, pastor's wife, and author of 17 books, including When Women Walk Alone (more than 150,000 copies sold), When God Sees Your Tears, When a Woman Overcomes Life's Hurts, and When Couples Walk Together:31 Days to a Closer Connection, which she co-authored with her husband of 35 years. For more on her speaking ministry, coaching services for writers, and books to strengthen your soul, marriage, and parenting, see her website: www.StrengthForTheSoul.com.