3 Bad Church Approaches to Good Money Stewardship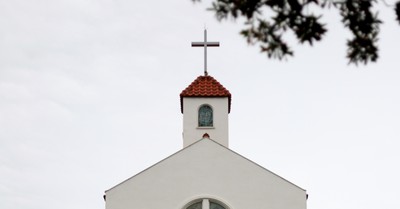 By Kile Baker, Crosswalk.com
Andy Stanley once asked this brilliant question: "If your money could talk, what would it say?" What might your money say about you? Would it say things like:
"I could use some friends. Could you go make some more?"
"I don't seem to stay with you very long."
"You've held onto me for so long; I'm not sure you'll ever let me go."
"The more you have of me, the more you're worried about losing me."
These are probably some of our greatest fears regarding money — constantly trying to get more but never having enough, making enough but not keeping enough, having money but not putting it to good use, or fear of losing all of it. If you're a Christian, there is a second part that is pivotal as you think about what your money might say about you:
"How has the Church influenced your relationship with money?"
Every church has to talk about money at some point. Some churches and pastors love to talk about money; some are scared of the subject, and a few build it into the message rotation at the exact same time every year. Surprisingly, Jesus talked about money (in various ways, even as illustrations for other things) more than anything else besides the Kingdom of God. Money itself is neutral, but Jesus was absolutely clear that money in people's lives is never neutral. All of us have to pick a side when it comes to money. This means that church leaders must have the same attitude as Jesus does when we learn about, have a relationship with, and teach on the subject of money.
This may sound like hyperbole, but you'd be surprised by how true this statement is: Your relationship with money may be the greatest indicator of your relationship with God.
Sadly, so many talks, teachings, and theology around money in the church have been misunderstood, misused, or used as a manipulation tool that its driven people away from God; or towards the wrong God. To get some perspective on what our relationship with God and money should look like, here are three bad approaches to good money stewardship and one good one.
Photo credit: ©Nagesh Badu/Unsplash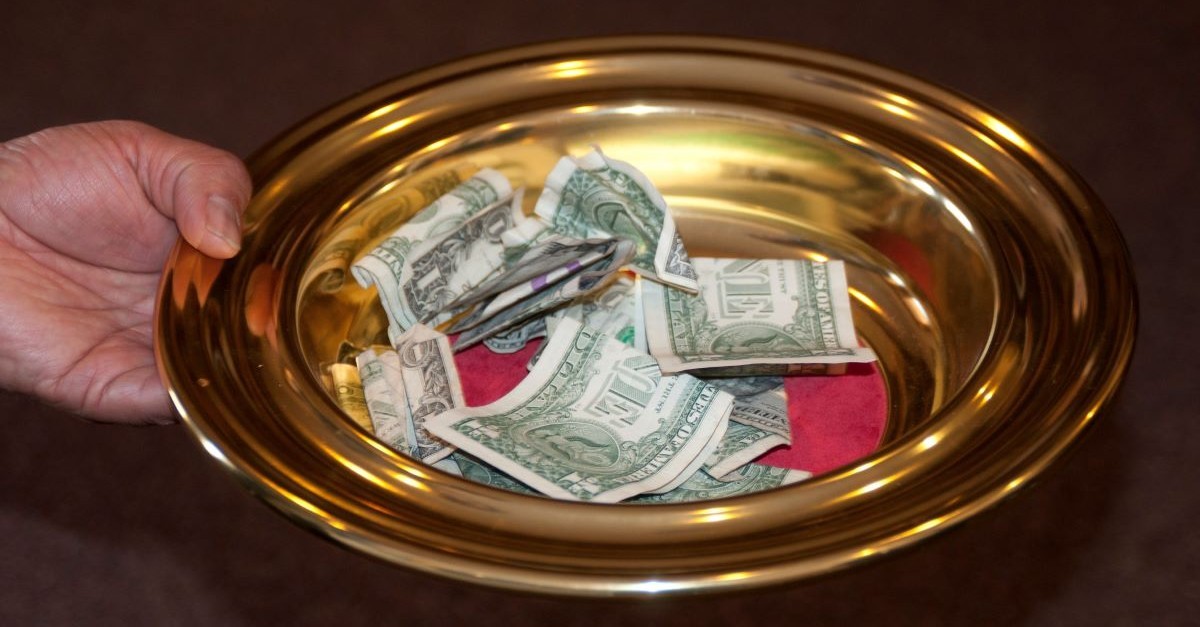 1. Tithing 10% is a requirement.
This idea is probably the most popular in most churches' teaching and tradition around money. It is based on Old Testament stories, such as when Abraham gave a "tenth" of his possessions to Melchizedek in Genesis 14:20, and the command to give a tithe back to the Lord according to the Law of Moses in Leviticus 27:30-32 and Deuteronomy 14:22-24. Although the word tithe means "tenth," more than likely, the Israelites gave in a greater amount, probably closer to 20%.
Since Christ fulfilled the Old Covenant given by Moses, Christians are not obligated to obey the law. Instead, in following Christ, we desire to act like Him, and in doing so, we are not obligated but glad to give our resources back to God and share them with others.
The church can do a disservice to new and veteran believers alike if it teaches that tithing 10% is a command of God and a requirement to being a part of a church. When or if the church teaches this bad approach to good money stewardship, it blends the lines between covenants and can create confusion as to what exactly we "have" to do as Christians. Not only can this feel like a legalistic mandate, but it can place false assumptions about how we are to honor God with our finances — we are called to be radically generous rather than rigid givers of 10%.
Photo credit: ©GettyImages/MARIAMARTAGIMENEZ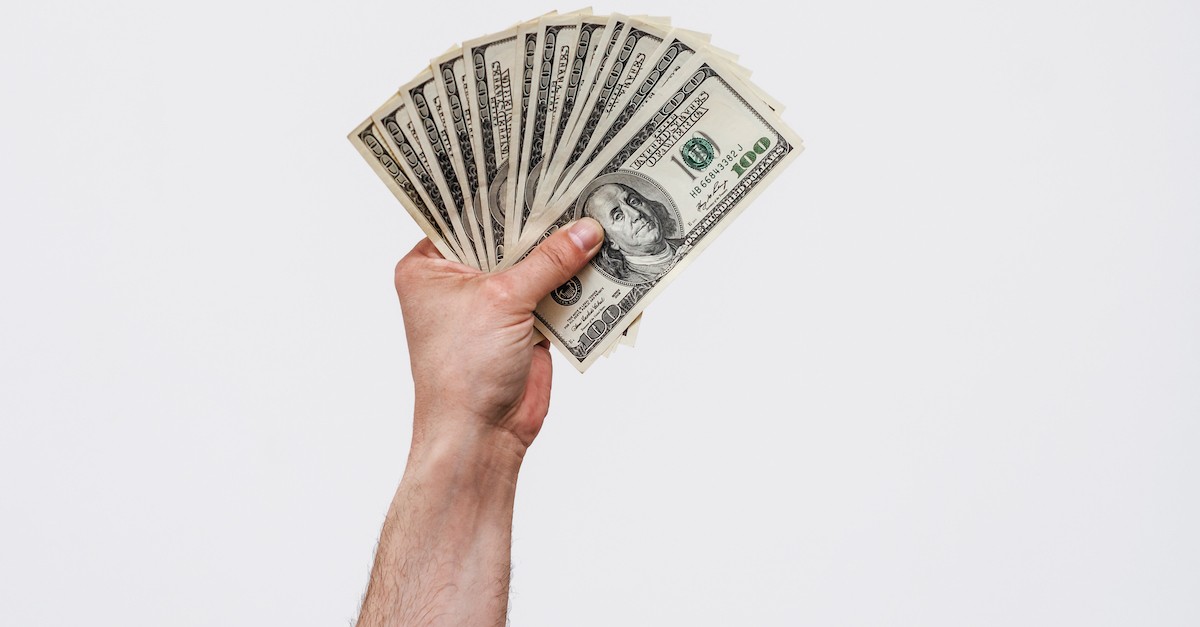 2. The more you give, the more you'll get.
Malachi 3:10 Bring the full tithe into the storehouse that there may be food in my house. And thereby put me to the test, says the Lord of hosts, if I will not open the windows of heaven for you and pour down for you a blessing until there is no more need.
Another Old Covenant approach to bad money stewardship is to treat our resources as a gateway to more resources. God did not give us resources to multiply for ourselves. A popular and dangerous distortion of Christianity — the Prosperity Gospel — leads the way in this endeavor by putting the acquirement of more resources as desirable and promised by God as an example of God's blessing upon someone's life.
Outside of the Prosperity Gospel's influence, mainstream churches also use this Scripture to "test and see" if someone's tithe will return a blessing. Popular among some churches' encouragement to tithe is that they ask people to give and see how God will give back to them, and if He doesn't, they'll even pay back the person's tithe, usually after a year.
I believe two things can be said about this Scripture and the insistence by some churches that God desires to bless people in this way.
1) God does indeed bless people financially sometimes. It wouldn't surprise me one bit if God decides to honor faithfulness by giving additional resources. If someone shows themselves trustworthy, God can and does honor that. At the same time, this is not formulaic, meaning God is not obligated to give more if we give some. It is solely at His discretion, for His purposes.
2) And secondly, this Scripture is again under the Old Covenant and God's system of blessing people. God essentially said that if the Israelites would honor Him, He would bless them, and if they didn't, He wouldn't (Deuteronomy 30:15-18).
The idea behind giving our resources to God should be because they are ultimately His and that in doing so, we are giving out of gratitude rather than to get more than He has already given us.
Photo credit: ©GettyImages/todaydesign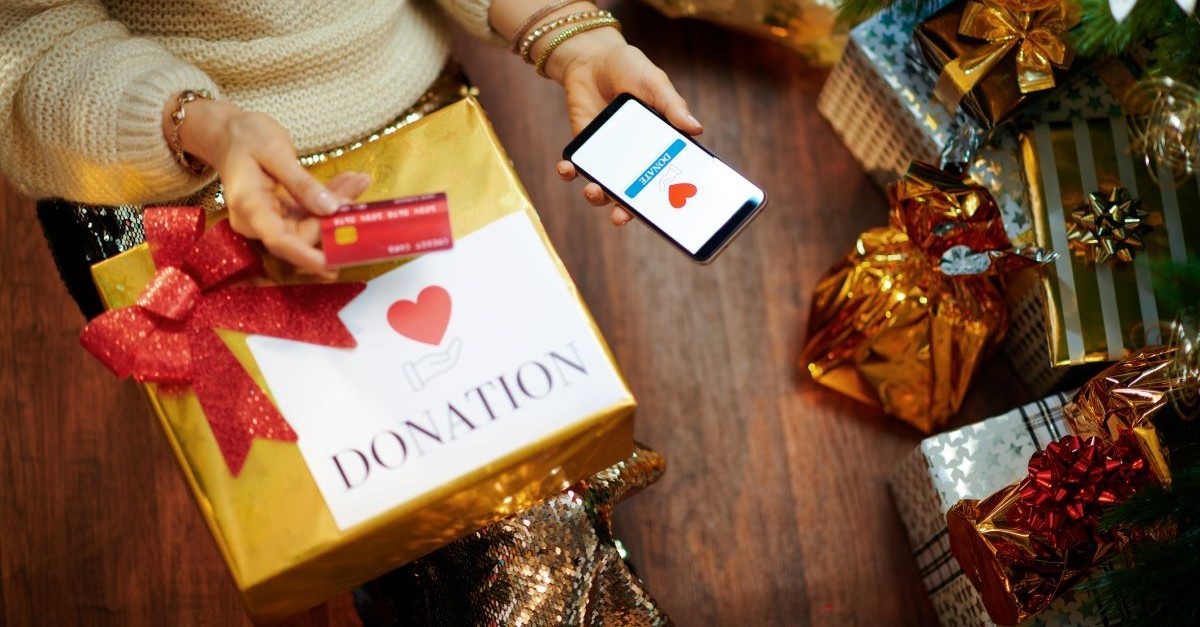 3. Giving is primarily a spiritual discipline.
The motivation behind this idea is a good one — there are times that we must do things to honor God that, if left to ourselves, we wouldn't do otherwise. Spiritual disciplines like praying, reading our Bibles, going to church, being in the Christian community, having quiet time, and even giving are valuable tools to keep us close to God. And if we're honest, we don't always want to do these things; that's why they're a discipline in the first place.
But I don't think God wants us to think about giving as primarily a discipline, but instead, as something we get to do because were are glad to. The Apostle Paul states it this way:
2 Corinthians 9:6-8 Remember this: Whoever sows sparingly will also reap sparingly, and whoever sows generously will also reap generously. Each of you should give what you have decided in your heart to give, not reluctantly or under compulsion, for God loves a cheerful giver. And God is able to bless you abundantly, so that in all things at all times, having all that you need, you will abound in every good work.
God doesn't love a disciplined giver; He loves a cheerful giver. He wants our hearts to be so joyful in giving that we see it as a privilege and a delight to give back to Him because He has first given to us. We're realistically giving Him back the resources He has given us. And when we do that, we show that we really aren't owners of our finances; we're managers. It all belongs to Him, and it's amazing to think that He entrusted us with His resources.
When we think like this, we fundamentally change our relationship with money on God's terms rather than our own. This leads us to the one good approach that Jesus says we should have towards money.
Photo credit: ©GettyImages/CentralITAlliance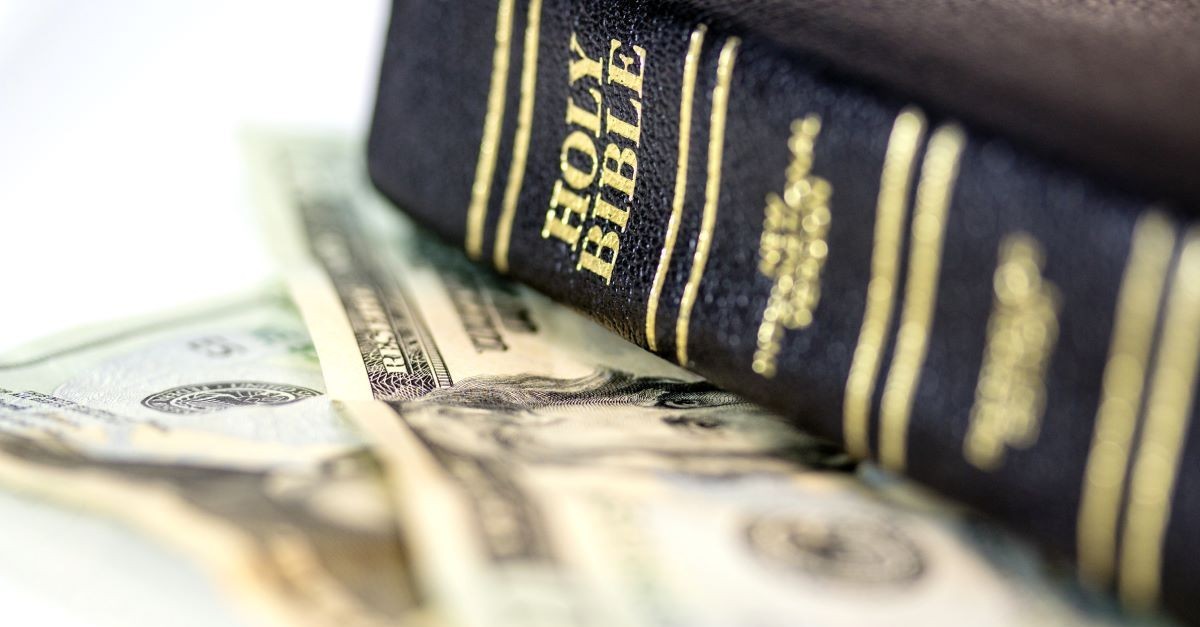 One Good Approach
Gospel Approach: We use our money as a means to serve God.
In a long, fascinating story in Luke 16 about the power and influence of money in a person's life, Jesus ends his parable with this incredible statement:
Luke 16:13 "No one can serve two masters. Either you will hate the one and love the other, or you will be devoted to the one and despise the other. You cannot serve both God and money."
It's incredible to think that the most critical and powerful force that rivals our love for God is our love of money. Think about that. Jesus is stating that the one thing above all else that will drive us away from our love of God is the love of money. Money is neutral, but in a person's life, it never is. We must always pick aside.
Here are the two actions ( I believe) that accompany which side you pick:
When We own our faith, we manage our money.
In this sense, we see money as a tool, a resource to honor God. It's a means to showcase to God and to the world where our ultimate allegiance is — to God. We can keep some of it as God allows us to get what we need by God's grace. But we must also invest it in His kingdom by giving back to the church and be generous by giving it away to others in need. When we do this, we own our faith by becoming money managers rather than owners. This is the proper and only good perspective to have when it comes to money — we don't own any of it; we just manage it for God as He's asked us to.
When We own our money, we manage our faith.
The problem is when we get these two things reversed and see money as something we own. We've worked hard for it, sacrificed for it, and saved it over a long period of time. We've earned it through our skills, education, and determination. It's ours. And when we think this way, we'll manage our faith.
We'll say things like, "God really doesn't need my money, so I don't really have to give it back." Or "My church seems to be doing fine; they don't need my money or for me to give any more." Or maybe even "I give back in my time, my skills and by volunteering, so I don't need to give." All of these are faith managing attitudes, not money managing actions. We can easily justify keeping more of what "we've earned" rather than giving back what God has given us.
Money is undoubtedly a tricky, awkward, touchy subject when it comes to our faith. But honestly, we need to talk about it more often. In the New Testament, Jesus is pretty clear about where He stands on the topic and how we are to be on our guard about its influence in our lives. Again money is never neutral in the life of a person. And in the life of a Christian, it not only can't be neutral, it should only be used for God.
When we provide for our families and friends and have what we need, it honors God. We can say thank you with gratitude that He has provided all that we need, even if it's not all that we want. When we give it away to others in generosity, this honors God, too, as people see our heart for generosity. Then we can tell them it's because God was first generous with us that we can be generous with others. And finally, when we give to the church in faithfulness, obedience, but especially in cheerfulness, this honors God too. We agree with God by saying - "This is all yours, God, thank you for entrusting it to me."
Photo credit: ©GettyImages/Enterline Design Services LLC