4 Ways to Help Your Kids See the Bible as Truth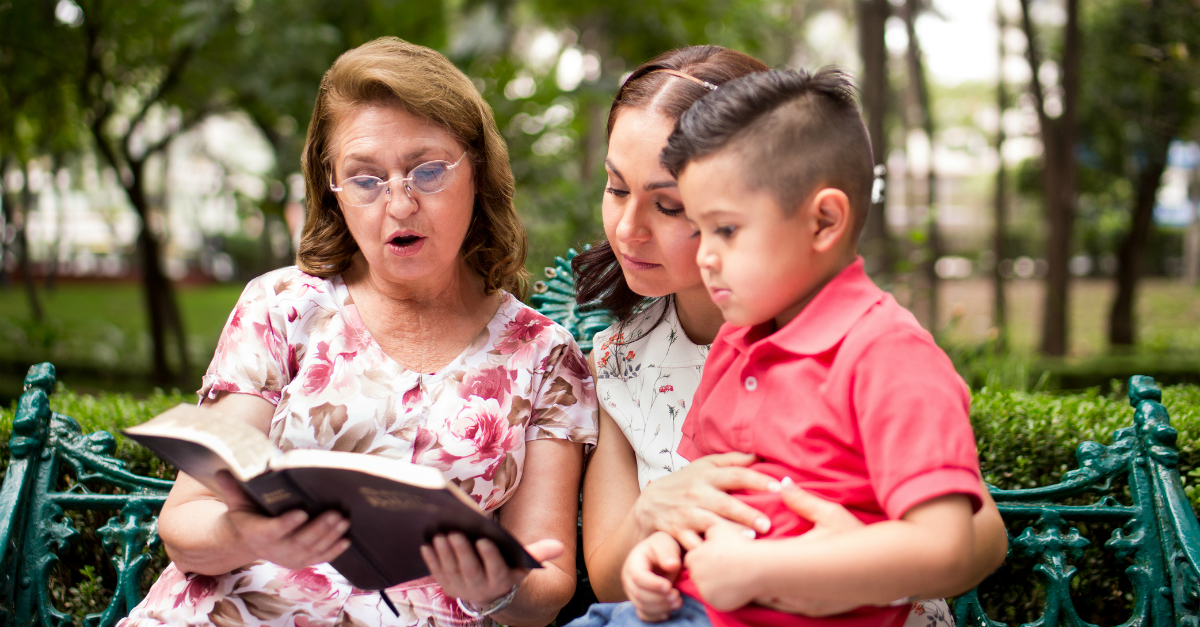 By Janet Perez Eckles, Crosswalk.com
"Sometimes I can't sleep," my 12-year-old granddaughter said, "I'm kinda scared of the Corona Virus."
I hugged her tight. Honey, God is protecting us and He'll always be with us no matter what."
She sighed. "I know. But sometimes I'm not so sure."
How do we grandparents and parents convince, show or prove that we can rely on God's truth?
A better question is, how do we win the battle between the world's destructive lies against God's undeniable truths?
Sometimes unequipped, we step into that battlefield. Between bowls of cereal in the morning and brushing teeth before bed, we have to fight to raise our kids strong, solid and fearless defenders of God's truth.
We begin first by recognizing they question what we present to them. That's why we must be not only alert but creative in that effort.
That creativity comes from God's wisdom. His wisdom to recognize that merely "Telling," them that God's Word is truth" may no longer be enough.
What's the alternative? Rather than merely telling them, we need to "show" them that His Word is truth. If we don't, social media, the internet and outside influences will show them the way to their own distorted truths.
But they cannot win. Victory is ours when we use the best, most effective and powerful weapon called "example."
Gulp. Do we have to live out God's truth first? The answer is a resounding 'yes'. And here are 4 ways to help accomplish that.
Photo Credit: ©GettyImages/Aldo Murillo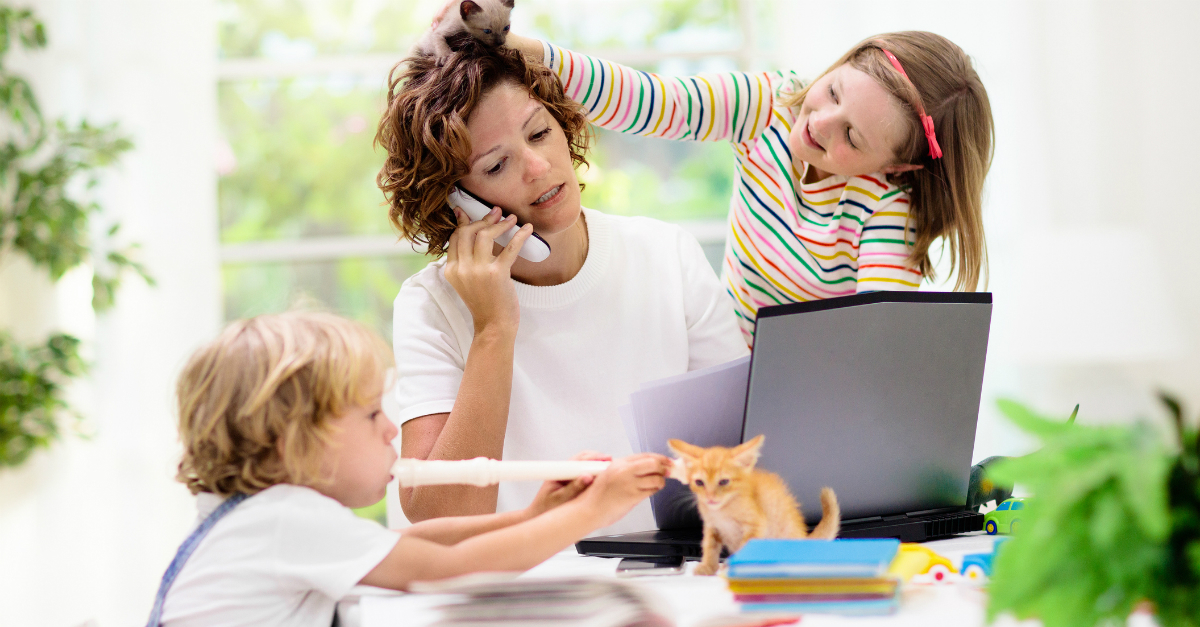 1. Your Kids Will Watch How You React to Adversity
The new life as a single Mom caught Sally like a trap she never saw coming. No job to go to, no support from the kids' father and bills that piled up like dirty dishes in the sink.
Her days were stressed and her nights saturated with worry.
In the meantime, what were her kids doing? Watching and observing her reaction and approach to her problems.
This is where her golden opportunity walked in. She sat across from them at the kitchen table. "I want to talk to you," she said to them, "our life is not the way it's supposed to be. Dad is gone and we need to figure out how to make it on our own."
How?" Her 11-year-old said."
Sally swallowed the lump in her throat. "I don't know. But you know who does? God does. He will watch over us and He will give us what we need."
She opened her Bible. "Here's what God said, 'He will never leave us and never abandon us'."
Sally took a risk. Would God truly provide for them? In her nights of worry, God's Word resonated in her. His promises echoed in her heart. And each morning, she got up with enough strength to display peace before her kids. To repeat her faith to them. And to expect God's provision to come through.
He did. Sally's kids are grown now. But each remembers the confidence their Mom displayed as she trusted in God's promise.
They saw the emotional richness God provides through peace in a storm, provision in lean times, and strength when the world crumbles around us.
Photo Credit: ©GettyImages/FamVeld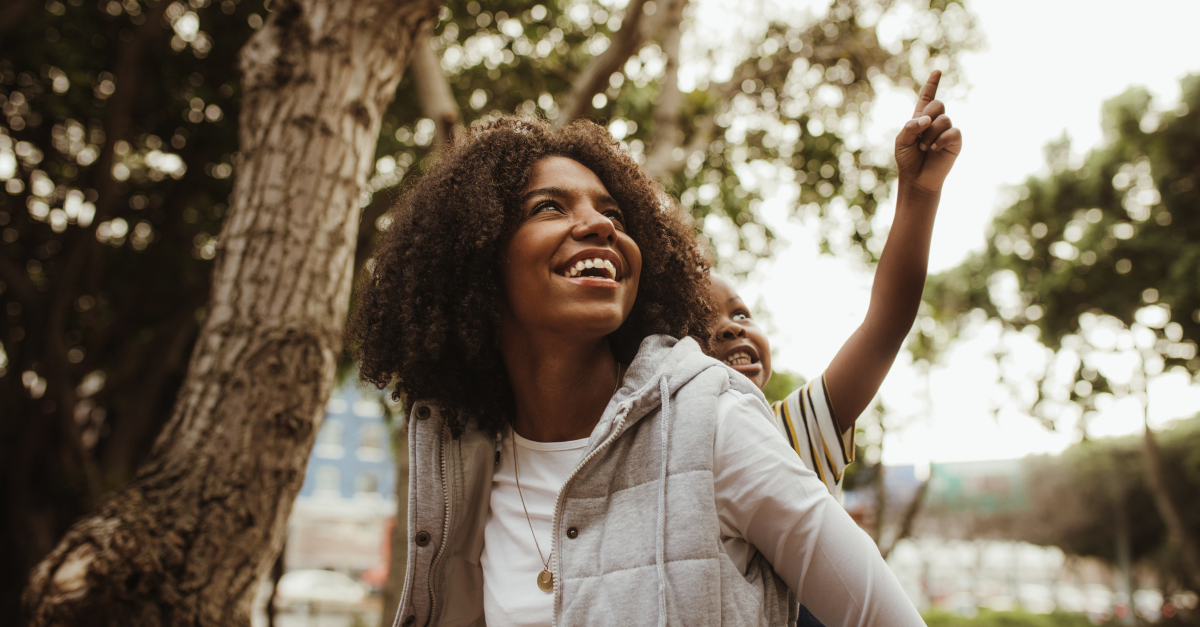 2. Your Kids Will Watch How You Display Contentment
"Mom, I really, really want a new iPhone. All my friends have one. I'll do extra chores. I'll do anything."
Peer pressure is the intruder that visits every home today. And the pressure for more, better and greater sparks restlessness.
Sadly, that impatience attacks all ages. Kim's Mom, Diane, battled it too.
Her friends' pics on Facebook showed them with trim figures. She couldn't help but compare to the extra pounds that screamed inside her jeans. She needed that membership to the gym. But the lack of time and money kept that as an unmet desire.
As a result, her self-image, discouragement and sense of defeat increased her level of unhappiness.
But God's Word intervened with Paul's reminder about contentment. How he learned to be content when he had plenty and when he had nothing. (Philippians 4:13-14).
Diane lived out the truth of God's Word by recognizing her own discontentment. Her desire for what she wanted transformed to a new desire-- to thank God for what she already had. Grateful for what she could do and grateful for God's ways to help her see herself as a victorious woman.
Kim observed that change in her Mom. No more negative comments about the extra pounds. No more lamenting about her lack of a membership to the gym. And no more degrading herself.
That kind of transformation in a parent has the power to speak into kids' lives. They witness a new mindset, a new attitude, and a different way to be happy.
The happiness that comes from obedience, not to our whims, but to God's Word.
That's when happiness turns to joy.
Photo Credit: ©GettyImages/jacoblund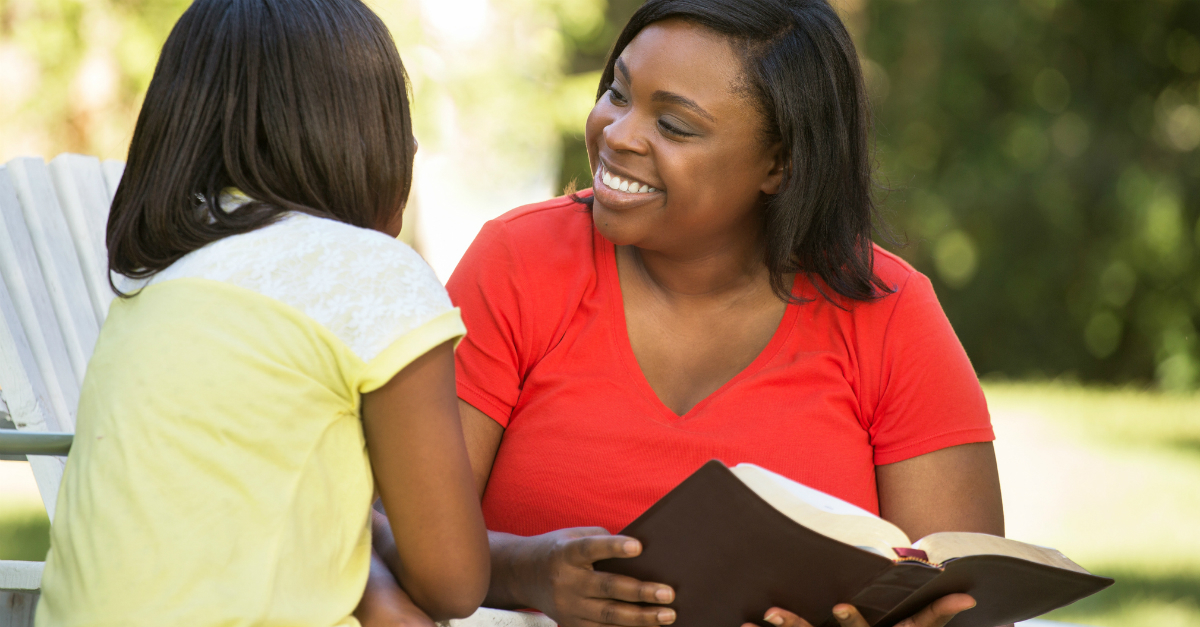 3. Your Kids Will Watch How You Deal with Your Weaknesses
Times got dark--physically and emotionally for me. The unexpected retinal disease that brought on complete blindness at 31 shocked my world and bewildered my 3-, 5-, and 7-year old sons.
Heavy gloom followed me each morning as I'd felt my way out of my bedroom, down the hall and into their bedrooms to get them dressed. I did my best to find the items to fix them breakfast.
But what fed my soul was God's Word. While they took their naps or went to school, I slipped on my headphones and listened to the Bible for hours.
Although my blindness emphasized my insecurities and feelings of inadequacy as a Mom, God covered them with His truth. As my lack of sight was my weakness, Paul's words became mine:
"But he said to me, 'My grace is sufficient for you, for my power is made perfect in weakness.' Therefore, I will boast all the more gladly about my weaknesses, so that Christ's power may rest on me." 2 Corinthians 12
Would my sons be able to see that in me?
One afternoon, I sat on the couch and curled my finger toward my 5-year-old son. "C'mon, honey," I said as I lifted him on my lap, "how do you feel about Mommy not able to see?"
I felt his shoulders shrug. "I don't know."
I hugged him. "But God does. He knows how I'll take care of you and your brothers. He will also show us how we can be happy. I believe it, know why? Because All God says is true."
That's when my teaching began. Through my blindness, I showed them a new world of creativity, courage and perseverance. They learned to trust in God as I did. They learned to cooperate, but they also learned to laugh.
God doesn't expect perfect parents, but He looks for our perfect trust in His wisdom to display His strength in our weaknesses.
Photo Credit: ©GettyImages/digitalskillet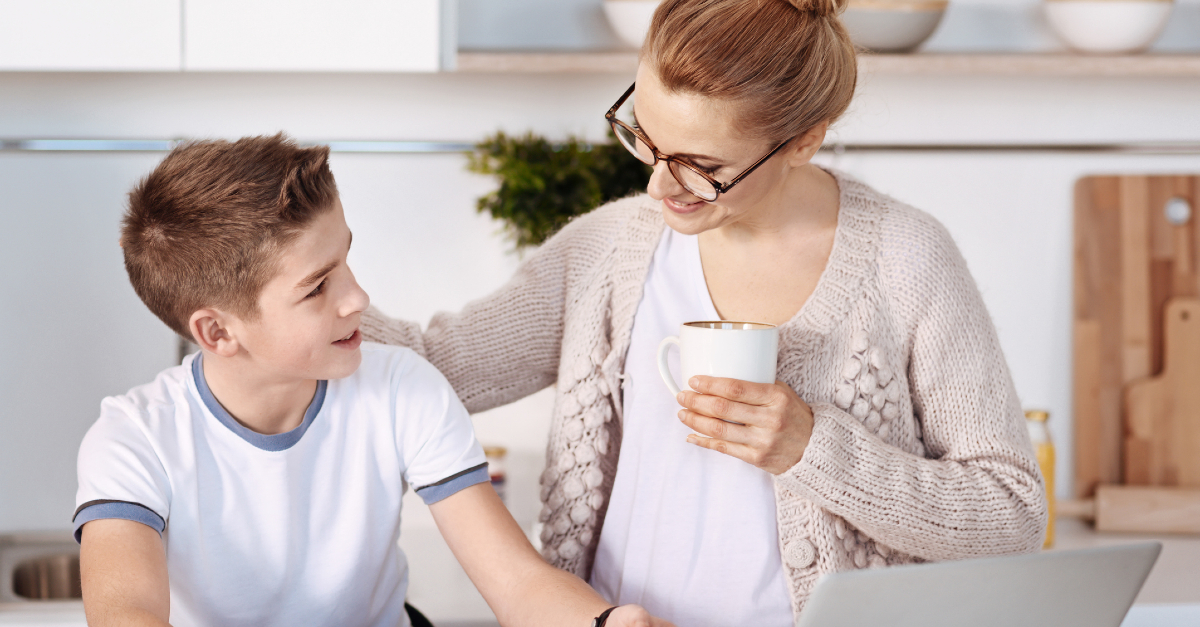 4. Your Kids Will Watch How You Treat Others
My friend Michelle and I chatted at her kitchen table. And before she took another sip of her coffee, her phone rang for the third time. She sighed, "Another scam caller."
She huffed and with no hesitation, blurted out offensive comments to the caller.
I confess. I used to also ride the train of selfishness. I found myself a tad rude to callers who dare to interrupt my day.
I stopped when God's Word spoke to my selfish notion:
"Do nothing out of selfish ambition or vain conceit, but in humility consider others better than yourselves. Each of you should look not only to your own interests, but also to the interests of others." Philippians 2:3-4
Those "others" are our children. They witness how we treat strangers, neighbors, store clerks and even other family members. They observe how we allow others to toss our inner peace in the trash compactor of life.
Oh goodness, as we try to teach our kids, does our behavior speak louder than our words?
Most would say yes. But who can blame us? We're living in a chaotic world, looking for our own direction, uncertain of the destination and facing unexpected hardship.
But we're not alone. The Israelites did the same. Fear and stress accompanied them during each step through the not-so-pleasant desert journey to the promised land.
And in our own journey as parents, we also have to endure the heat of pressure. We're chased by our own Egyptians of anxiety. And should we complain, Moses would have the same answer:
"Do not be afraid. Stand firm and you will see the deliverance the LORD will bring you today. The Egyptians you see today you will never see again. The LORD will fight for you; you need only to be still." Exodus 14:13-14
The Lord will fight for us? Yes, He will. And while trudging through the desert of parenting, all we need to do is be still. For when we're quiet, calm and still in God's presence, we receive His power, restore our soul and recognize the victory we have in Him.
Yup. That's why we can't afford to miss beautiful opportunities to teach our kids how to love the unlovable (Luke 6:32). To show them the value of kindness (1 Corinthians 13:4). And to model how we retain our peace (Philippians 4:6).
And, each day as He ushers us toward the promised land of parenting success, kids watch how we follow His lead. They observe how our fear turns to faith. Our worry to trust. Our attitude to gratitude. They imitate our reactions. And they learn how we turn our challenges to channels that display God's truth.
Photo Credit: ©GettyImages/yacobchuk