Why We Must Make Family Devotions a Priority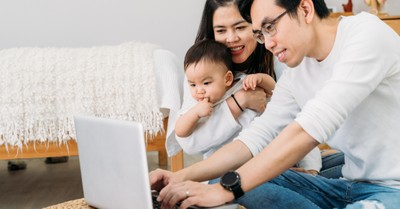 By Emmanuel Abimbola, Crosswalk.com
In a Christian home, family devotion is vital. It is a time when family members gather together to worship God, study His Word, pray for one another, and encourage each other with faith. For believers, family devotion is not only a duty but a privilege and a blessing, as it strengthens the bond of love and unity among the family members and helps them grow in the grace and knowledge of our Lord Jesus Christ.
The Bible teaches us that God has instituted the family as the basic unit of society. And He has given parents the responsibility to train their children in the way they should go (Proverbs 22:6). Therefore, parents can fulfill their God-given role as teachers and good examples for their children through family devotions.
By worshiping God as a family, you demonstrate that you belong to Him and that He is your highest priority. This practice also shows that your home is not conformed to this world but transformed by the renewing of your minds (Romans 12:2). Family devotion also serves as a testimony to the world of the reality and power of the gospel. If done right, family devotion can serve as a means of witnessing to neighbors, friends, relatives, and others who may observe or hear about it. It may even lead some to seek the Lord and His salvation.
Unlike what most people might think, family devotion is not a burden but a joy. It is not a legalistic ritual but a spontaneous expression of love and gratitude to God. It is a creative opportunity to connect with God and each other and can be done at any time of the day, in any place, and in any way that suits the family's needs. The important thing is that the family devotes time regularly to honoring God.
Family devotion is a precious gift from God; it is a means of grace and growth for every Christian home. It serves as a source of peace and comfort in times of trouble and a fountain of joy and hope in times of despair. It is a treasure that we should cherish and guard with all our hearts.
Your Role as Parents in Family Devotion
Devotion acts as a method of strengthening the links of love and solidarity among family members while also growing in faith, so the Christian parents' roles as spiritual leaders in the family are critical.
Parents have the responsibility and privilege of leading their children in the ways of the Lord and modeling a godly lifestyle for them. As a Christian parent, you are the major spiritual instructor and influence in your children's lives. You have the chance to inculcate in your children a love for God and His Word, respect for His presence, a passion for His purpose, and a desire to do what He says. Deuteronomy 6:6-7 reminds us, "And these words, which I command thee this day, shall be in thine heart: And thou shalt teach them diligently unto thy children, and shalt talk of them when thou sittest in thine house, and when thou walkest by the way, and when thou liest down, and when thou risest up."
You have the ability and power to encourage spiritual talents in your offspring. You must pray for the protection, guidance, healing, and prosperity of your children. You may give encouragement to your children, as well as reveal God's promises to them. You may even lay hands on them to receive the anointing and empowerment of the Holy Spirit.
Therefore, it is your ultimate goal to make family devotion a priority and a habit by designating a certain time and location for it. You may choose resources and ways for family devotion that are suited to your children's ages and interests. It is also important for parents to make family devotion pleasant and engaging by including their kids in the planning and participation.
Learn to share your experiences and testimonies with other families and encourage them to do the same. This may encourage them to join or start family groups that gather regularly for family devotion and encourage one another on their spiritual path.
Benefits of Family Devotion
Regular devotion time together is one of the most satisfying and joyful activities a Christian family can participate in. It is an excellent method to develop the bonds of love, trust, and faith among household members while also growing closer to God as a family unit.
Here are some of the advantages of family devotions and why Christians must make them a priority:
Family devotions allow you to study and apply God's Word to real-life circumstances. Families may acquire knowledge, insight, and direction from God's Word by reading and debating it together and then applying it to their personal and family difficulties. It may also assist families in memorizing and reflecting on significant Scriptures that will encourage and inspire them throughout the day.
Family devotions develop a prayer and worship culture in the home, during which families may express their gratitude and needs to God by praying and thanking Him together and feeling His presence and peace in their midst. Family devotions may also assist families in interceding for one another, family, friends, neighbors, the church, and the world. Praying and worshiping together may help enhance the family's love and regard for God and foster a desire to honor Him in all they do.
Family devotion also boosts each family member's spiritual growth and development. They may assist each other in their knowledge, understanding, and connection with God through spending time with God together. It also helps parents model and teach their children how to follow Jesus, live according to His will, and share His love with others. Family devotions may also assist kids in developing a personal faith and a virtuous character that will benefit them throughout their lives.
Psalm 133:1 says, "Behold, how good and how pleasant it is for brethren to dwell together in unity!" Family devotions ultimately help families develop a strong sense of togetherness, identity, and purpose as a God-honoring family. They may experience the gifts of God's grace, love, and power in their connections with Him and with each other by making family devotions a priority and a routine in their homes.
Practical Tips for Family Devotions
A wonderful way for a Christian family to develop faith and love is through family devotion. Though devotions can be difficult to keep up with, here are some helpful suggestions to make your family devotions more enjoyable:
Pick a regular time and location. Your family may prioritize devotions and stay focused by following a pattern. Whether it's early in the morning, just after supper, or right before bed, find a time that works for everyone. Choose a calm, comfortable location, like the living room, dining room, or lawn.
Make use of various resources. There are numerous books, software programs, websites, and podcasts that you can use to give your family devotional content. Use your Bible, hymnal, or prayer book if you choose. Use different resources for various days to vary things. This can maintain your family's interest and involvement.
Include all parties. Family devotions involve more than just the parents leading and the kids following. Everyone is welcome to take part and make contributions in various ways. You can alternate between reading the Scripture passage, picking a piece of music, sharing thoughts, asking questions, and praying aloud. Additionally, you can designate roles like leader, reader, prayer leader, or singer.
Be adaptable and imaginative. Family rituals don't have to be strict or monotonous. You can modify them to fit the requirements of your household. Depending on your schedule and attention span, you can make them shorter or longer. Through the use of games, crafts, activities, or stories, you can also make them entertaining and engaging.
Concentrate on the main idea. Family devotions shouldn't be treated as a lesson or test. They are intended to assist your family in learning more about God and His Word and practical ways to incorporate truth into your daily lives. Avoid getting caught up in the minutiae or disagreements. Keep your attention on the passage's or lesson's major topic and how it applies to your family.
Be transparent and truthful. Family devotions provide a secure forum for communication between members of your family and with God. Be open and honest about your difficulties, your uncertainties, and concerns, as well as your compliments and requests. Encourage one another to listen respectfully and communicate truthfully.
Pray for one another. Family devotions are a fantastic time for everyone to pray for one another. You can offer prayers for the members' individual needs or requests and for general blessings or direction. Outside your family, you can also pray for missionaries, friends, and relatives. Praying for one another can deepen your relationship and demonstrate your concern.
Photo Credit: ©GettyImages/twinsterphoto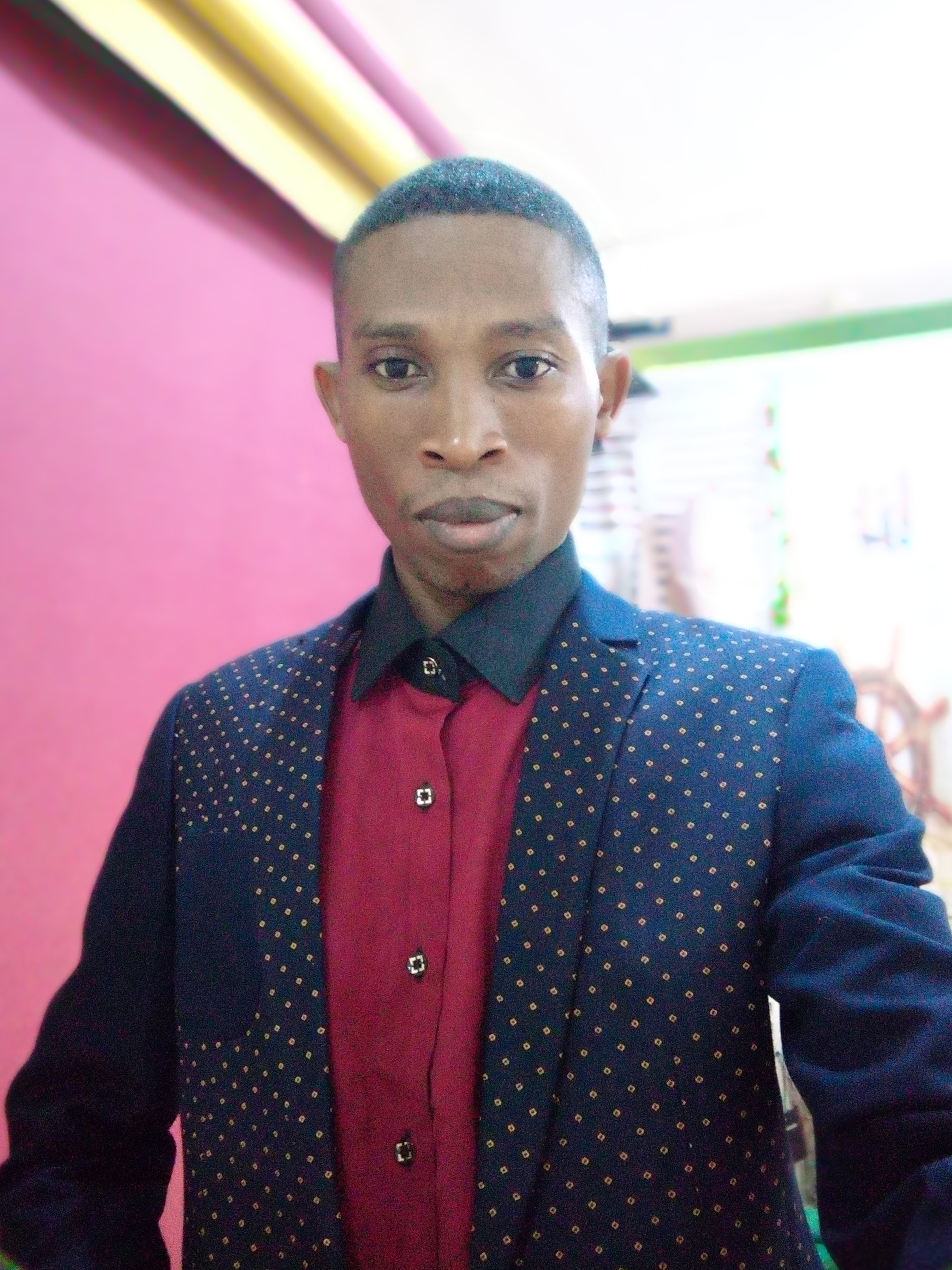 Emmanuel Abimbola is a creative freelance writer, blogger, and web designer. He is a devout Christian with an uncompromising faith who hails from Ondo State in Nigeria, West Africa. As a lover of kids, Emmanuel runs a small elementary school in Arigidi, Nigeria.
Related podcast:
The views and opinions expressed in this podcast are those of the speakers and do not necessarily reflect the views or positions of Salem Web Network and Salem Media Group.
Related video:
Video credit: ©RhondaStoppe/SWN