10 Lies People Believe about Purity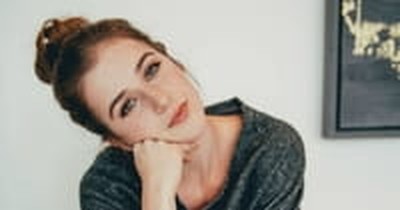 By Dawn Wilson, Crosswalk.com
Growing up, I laughed at comedian Flip Wilson's excuse for doing wrong: "The Devil made me do it." It took me years to understand that the Devil couldn't make me do anything; that was a lie.
Yet our sneaky enemy does love to plant lies in our thoughts about a subject dear to God's heart: holiness. The lies we believe about personal purity encourage us to rationalize our behavior and justify our sins.
When we believe these lies, they cripple our effectiveness in serving the Lord. But powerful principles from the Word of God offer guidelines to help us govern our thoughts and actions.
Let's examine some of the lies we believe about purity.
Photo credit: ©Unsplash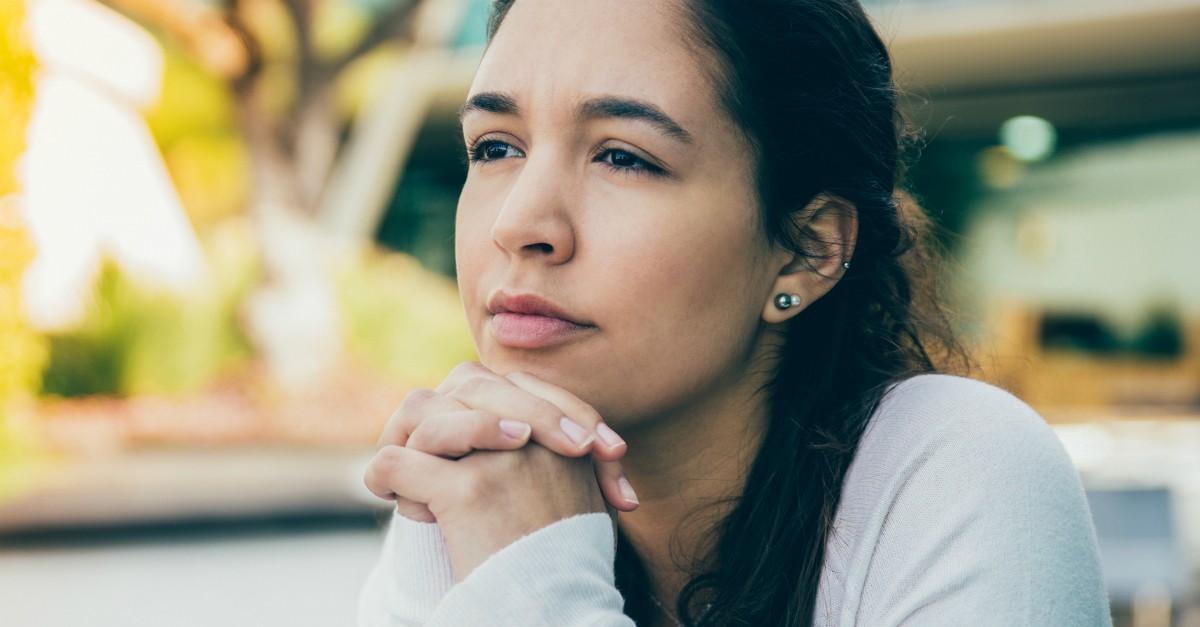 1. "God Doesn't Care What I Do"
The Praise Principle: God does care! Ephesians 1:4-6 says we are set apart by God "to the praise of his glorious grace." We were chosen in Christ "to be holy and blameless in his sight." God cares what we think, say and do. In the book of Leviticus, the Lord told His people, "Be holy, for I am holy" and the apostle Peter wrote to Christians, "As he who called you is holy, you also be holy." We bring honor and praise to God in our holiness.
The Pleasing Principle: Jesus is our example. He said, "I always do the things that are pleasing to Him." If pleasing the Father was important to Jesus, doesn't it follow that God cares what we do? We should want to do all for the glory of God.
Photo credit: ©GettyImages/MangoStarStudio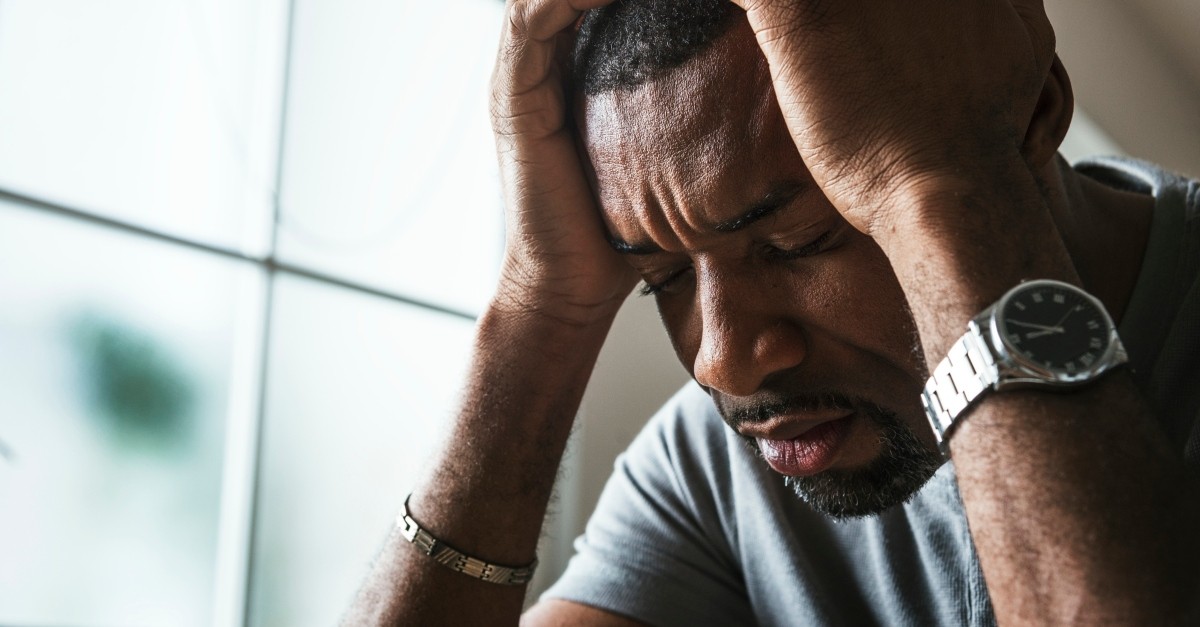 2. "It's Impossible to Be Pure."
The Purpose Principle: Impossible? That's a cop-out. We were created for much more than we settle for. God had ordained His children "to be conformed to the image" of His pure Son. What God proposes to do, He will do. To say it is impossible to be pure implies that God is not able to finish His work of making us more like Jesus. He saved and called us to a "holy calling" by His own purpose and grace.
The Provision Principle: The Lord provides many means for us to be pure; for example, the Holy Spirit works in us and helps us fight the desires of the flesh. The armor of God helps us do battle against our enemy. We have a "way of escape" when it comes to temptations, and the Lord encourages us to "watch and pray" so we will be victorious.
Photo credit: ©GettyImagesRawpixel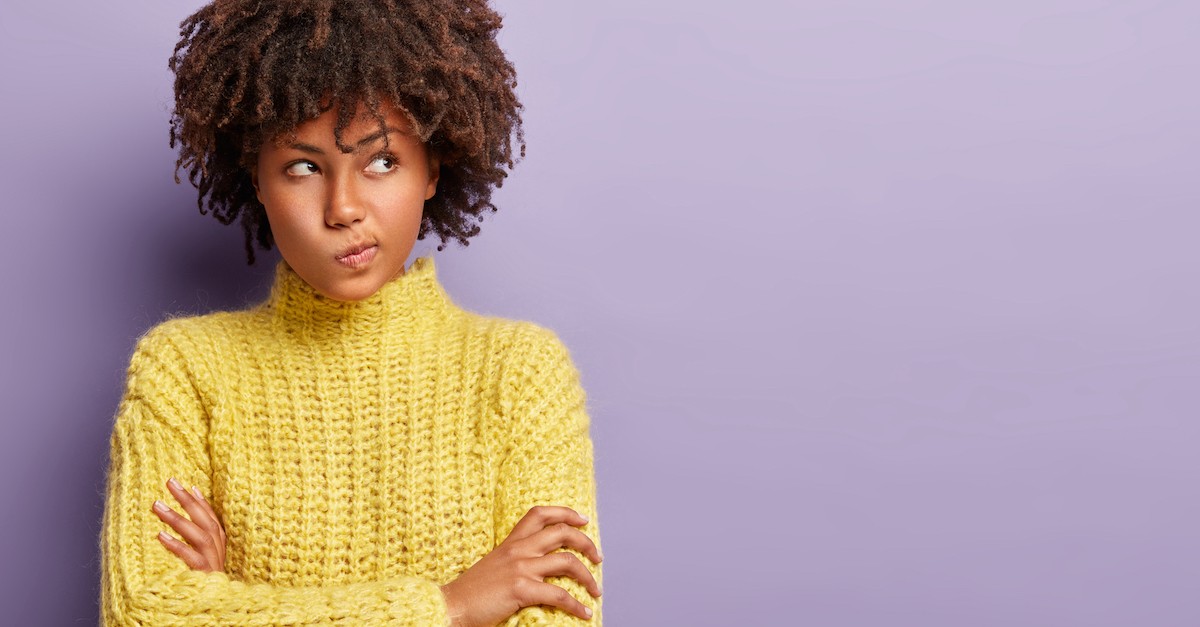 3. "God Doesn't Want Me to Have Fun."
The Pleasure Principle: The truth is that God created us with good and pleasurable desires because He loves us and wants us to enjoy our lives; however, He also wants our desires to be satisfied within the parameters of His will. Adam and Eve doubted God's love and disobeyed Him, desiring something beyond His chosen boundaries. Now, many of our appetites are twisted and distorted by sin. Our craving for pleasure and "fun" must change when they compete with what should be our greatest desire—pleasing and obeying our Maker.
The Presence Principle: My dad was a wise man. He knew that certain kinds of so-called "fun" lead to harm or destruction. He gave me many options for fun experiences as a young girl, but he also asked me a question to encourage me to avoid making foolish choices: "Can you invite the Lord into your activity?" Acknowledging the Lord's presence in our lives can help us distinguish between fun and folly - In God's presence is "fullness of joy."
Photo credit: ©GettyImages/avemario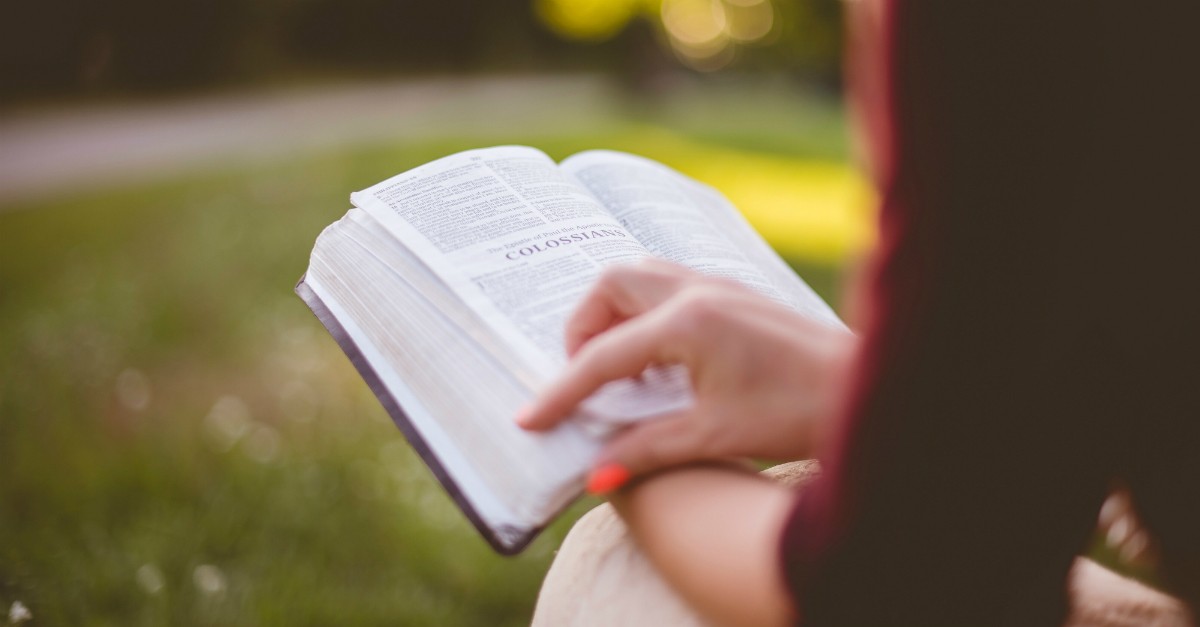 4. "Isn't Love the Most Important Thing? What's the Big Deal About Purity?"
The Priorities Principle: The greatest commandment—God's priority for us—is to love Him completely. The evidence of that love is living in truth and purity by obeying God's commandments and walking in the "light." Loving our "neighbor" in word and deed, whether in the home, workplace, church, or otherwise, is an outgrowth of our love for God and desire to obey Him.
The Principles Principle: The convictions of our life, the principles we live by, should lead to personal integrity. The Christ-follower's guiding principles are based in the Word of God, because the Lord sanctifies us, or makes us holy, through the truth of scripture.
Photo credit: ©Unsplash/Ben White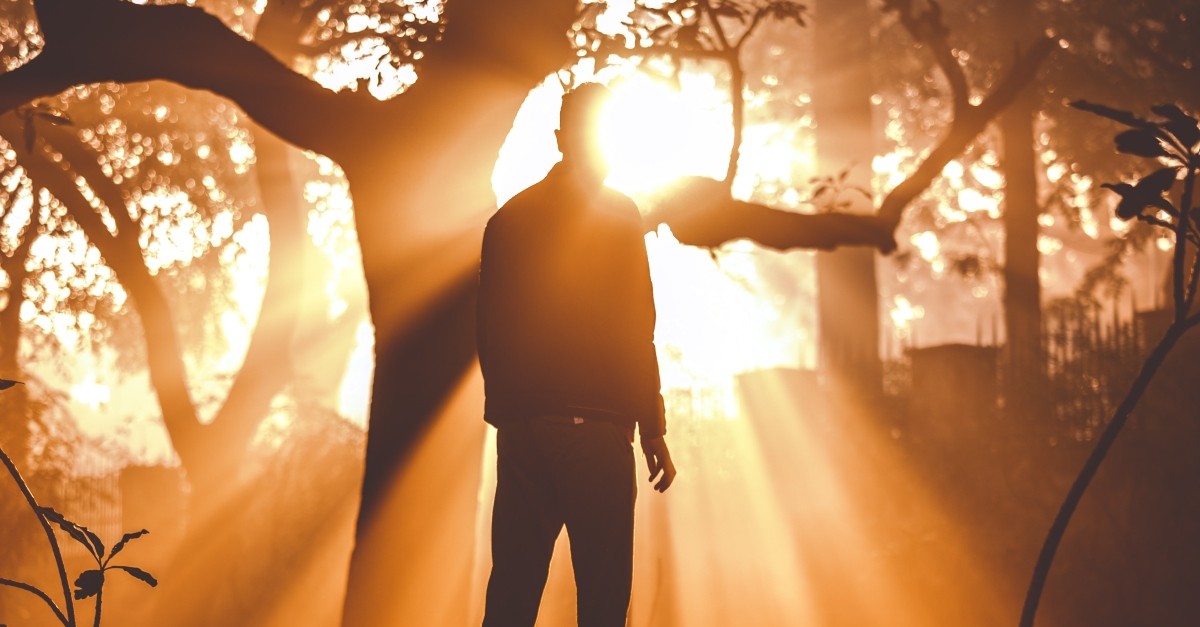 5. "Nobody's Perfect. I'm Just Human."
The Perfection Principle: People react negatively to Pharisaical, "holier-than-thou" phoniness; we can't be perfect outside of our perfect Savior. Yet the Bible calls us to be perfect as our heavenly Father is perfect, meaning we are to be complete in Christ. Our perfection, or completion, is a work of the Lord. But we are still responsible to grow in faith and cooperate with God in His desire to perfect us.
The Peace Principle: In our struggle for purity in this life, it's easy to get discouraged. How can we imperfect humans have peace with God when He is perfect? We cannot make ourselves pure enough to live in God's presence. Our peace must come from the Lord Himself, as a gift. First, we have peace with God in salvation; we can then have the peace of God that guards our hearts.
Photo credit: ©Unsplash/Dewang Gupta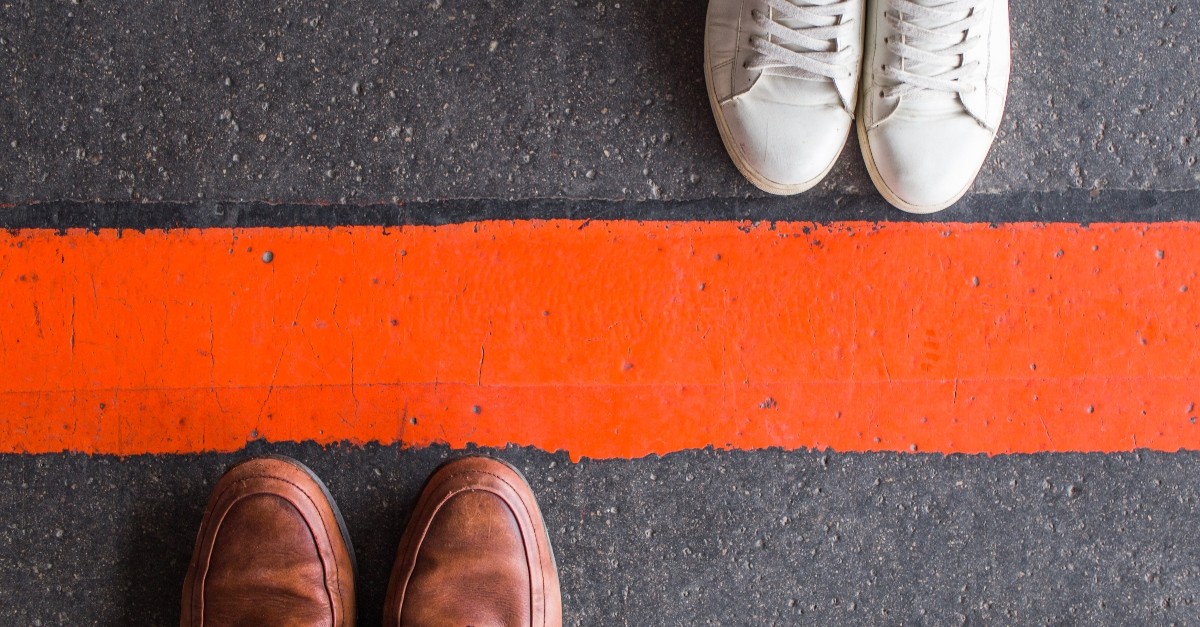 6. "I Can Participate and Then Stop When I've Had Enough"
The Protection Principle: That's playing with fire. In love, God desires to protect us from things that trap, capture or enslave us. The little indiscretions we tolerate can move quickly from acceptance to addiction—little idols in our hearts. I'm reminded of the Arab fable in which a camel poked his nose under his master's tent, and before long his owner had to deal with the camel's obnoxious, pushy presence. To know the right thing to do, and to fail to do it, is always sin.
The Pruning Principle: Playing around or compromising with impurity is dangerous. Stephen Arterburn warned in Feeding Your Appetites, "The more you are exposed to things that you may consider to be wrong, the less negative reaction you will have to it." One seemingly innocent but repeated act or thought can become a compulsion. Satan, a liar and destroyer, can deceive us about what we want to indulge in. We must prune our lives often, separating from and putting to death any sins that could ensnare us.
Photo credit: © Getty Images/VitezslavVylicil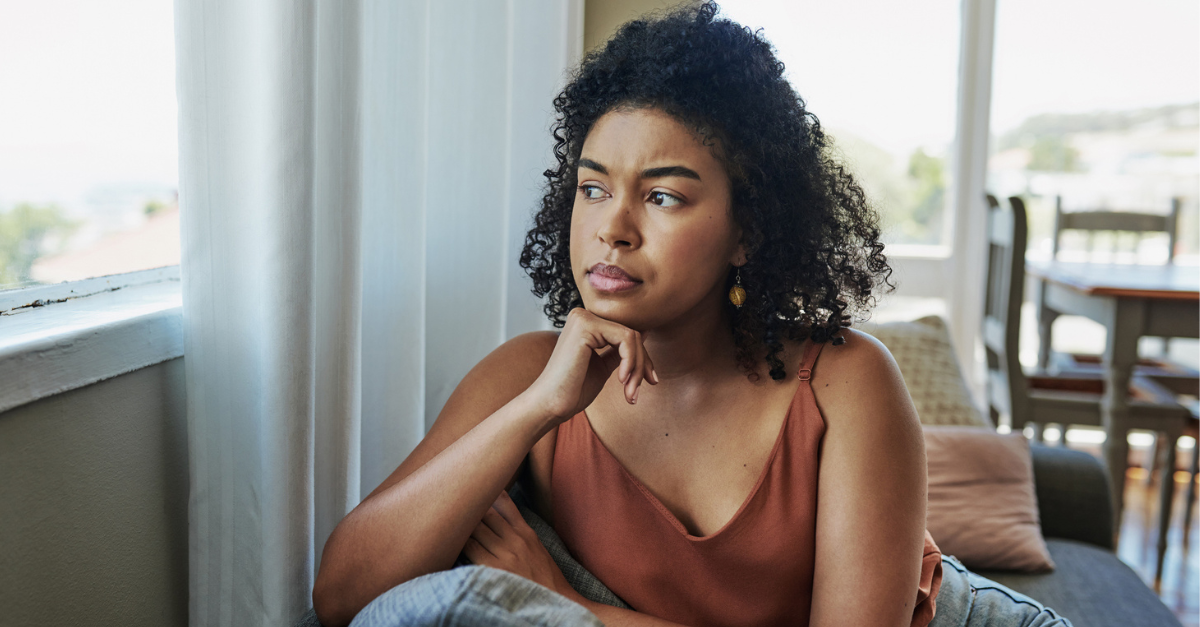 7. "Being Pure Is Too Hard; It's Just Too Much Work!"
The Perseverance Principle: We work hard at what we love to pursue. Throughout scripture, we are encouraged to persevere in holiness. Perseverance or endurance is linked to our character and hope, and is an evidence of believing the truth. Rather than persevering in the lies Satan whispers to us about purity, we must persevere in the spiritual disciplines that can enable us to stand before God in holiness.
The Practice Principle: Perseverance is important because purity doesn't just happen; it takes practice. It requires self-discipline and training to choose things that build us up. Paul says to pursue holiness out of reverence for God and as a living sacrifice to Him. Like an athlete in training, we are to "exercise to godliness" if we want to win the prize of holiness. Such training is beneficial not only for the present life, but also the life to come.
Photo credit: ©Getty Images/LaylaBird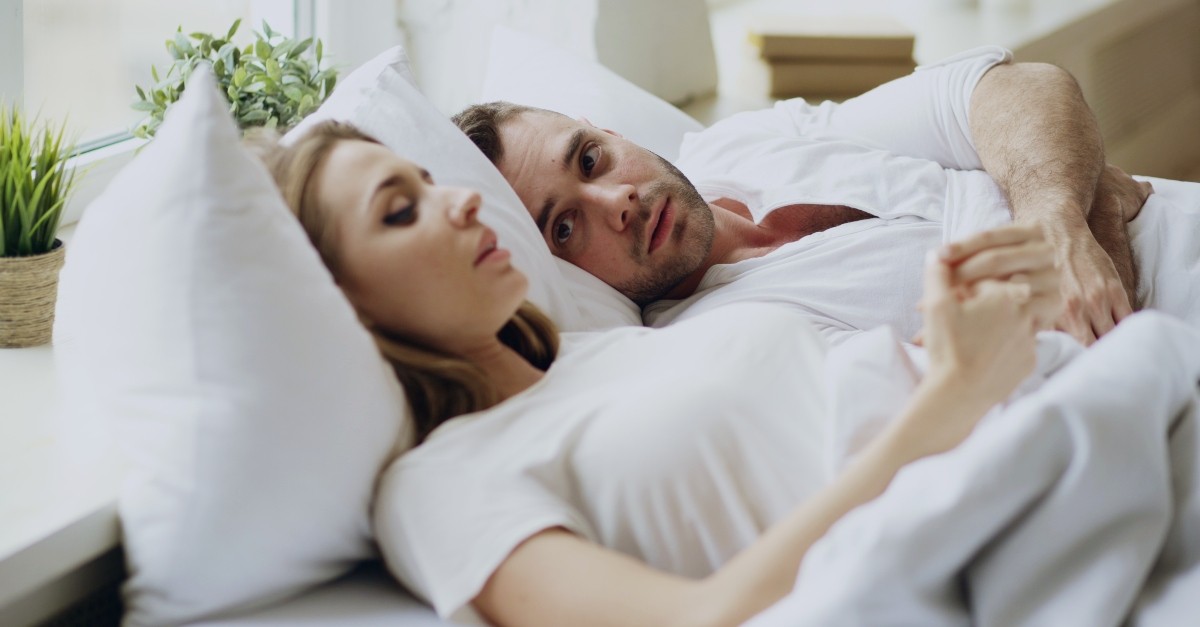 8. "Everyone's Doing It. Why Can't I?"
The Pressure Principle: Peer pressure doesn't just plague the young. In our culture, the pull of friends, family and media can tempt us to operate apart from the Lord's plans for us. Christians' lives are not to look like unbelievers' lives. We are "strangers" on earth; this world is not our home. We are not to conform to the pattern of the world, and we need to humbly learn how to respond to its call away from God.
The Privacy Principle: It's not unusual to hear, "It's nobody else's business what I do." We often hear this in conjunction with sexuality. Yet even in our bedrooms, Christians are called to align our lives to the will of God and design of Scripture. We must do everything to the glory of God, and we cannot glorify Him with sin.
Photo credit: © iStock/Getty Images Plus/silverkblack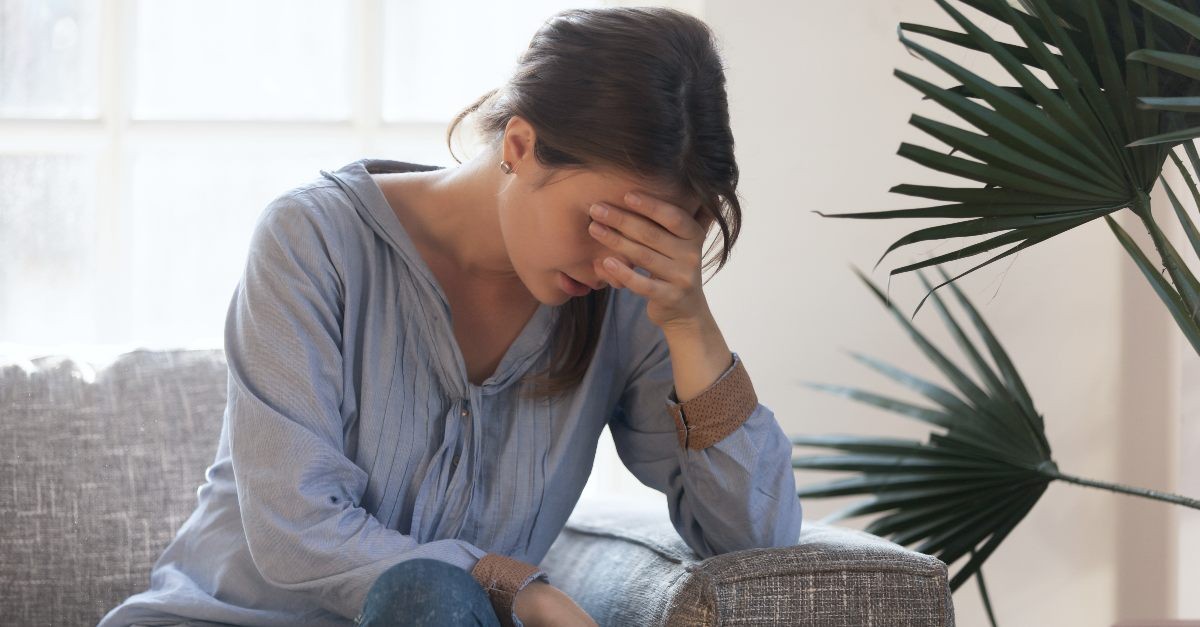 9. "I've Already Gone Too Far"
The Perspective Principle: The Lord comforts those who believe this lie with the powerful truth of His Word. It's not a matter of forgiving ourselves, but rather accepting and embracing what He has done for us. By faith, we know God can use even our mistakes and sinful pasts for His purposes and glory. Joy returns as we embrace His perspective—what He plans to do in and for us in forgiveness, transformation, usefulness and so much more!
The Promise Principle: In the Lord, there are no hopeless cases. We are all sinners. Not one of us deserves God's grace, but God showed us His love "while we were still sinners." He has promised to redeem us! What amazing grace. What joy to be forgiven by the Lord and hear him say, "Go and sin no more." Truly there is victory in Jesus.
Photo Credit: ©iStock/Getty Images Plus/fizkes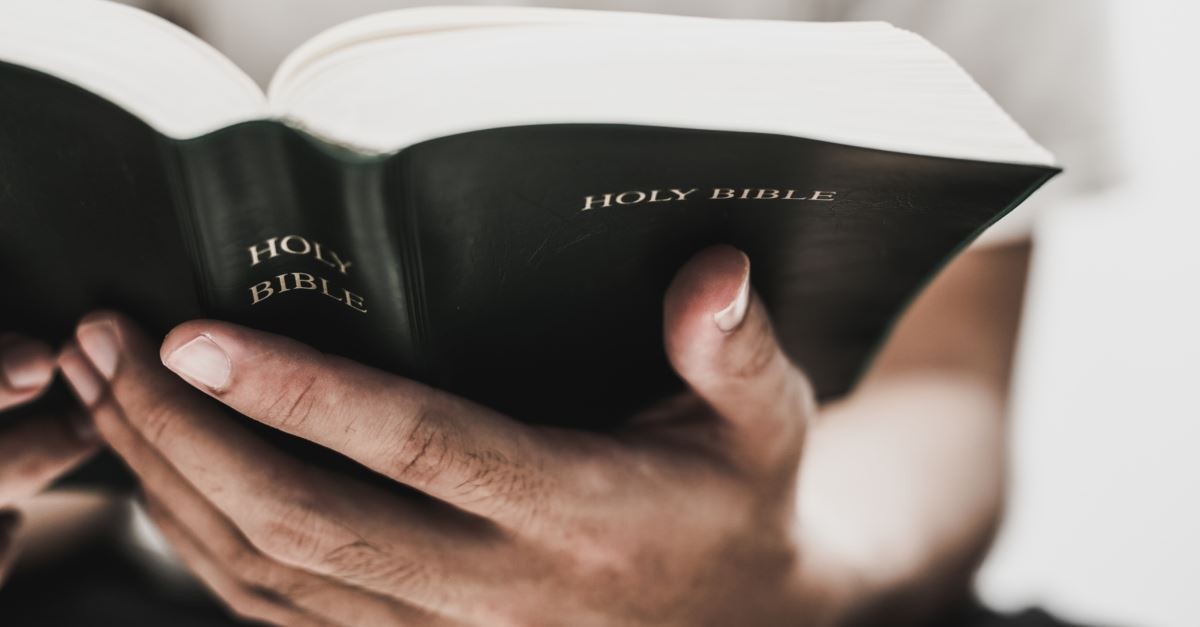 10. "But I'm Just Doing What the Bible Says: 'Eat, Drink, and Be Merry!"
The Presumption Principle: We are never to presume on God's good grace. The concept of "eat, drink and be merry for tomorrow we die" is commonly understood to mean "live it up because we won't live forever." But the biblical truth in context is: life is precious and short, and it's foolish to pursue "vanity" (empty, biblically unsatisfying lifestyles). The Bible in no way promotes gluttony, drunkenness, the "party life," or laziness. Living according to the worldly lusts of our eyes and flesh and the pride of life is shortsighted, as well as unwise. Refusing to live by God's standards is rejecting Him.
The Preparation Principle: The truth is that we are not our own, and we do not have the right to choose how we will live. Either Jesus is Lord of our lives, or He is not. If we live in light of eternity, we will remember we will all give account of our lives in God's presence. Christians will stand before the Bema Seat of Christ in judgment of our works since we came to know the Lord. If we want to be properly prepared for that day, we will count ourselves dead to sin and alive to God, and choose to live a pure, holy life. There are crowns to win to offer our Savior—all to the praise of His glory.
Photo credit: ©ChristianChan
Dawn Wilson and her husband Bob live in Southern California. They have two married sons and three granddaughters. Dawn assists author and radio host Nancy DeMoss Wolgemuth with research and works with various departments at Revive Our Hearts. She is the founder and director of Heart Choices Today, and also publishes LOL with God and Upgrade with Dawn and writes for Crosswalk.com. Dawn also travels with her husband in ministry with Pacesetter Global Outreach.