5 Practical Ways Christians Should Approach Dating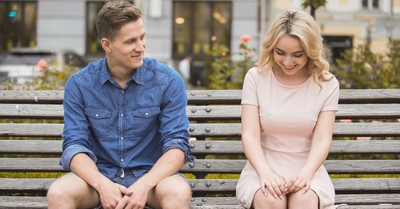 By Clarence L. Haynes Jr., Crosswalk.com
The Bible speaks a lot about marriage and the roles of husbands and wives, however what you don't find a lot of conversation about is dating. This makes sense because dating as we know it today did not really begin until the 20th century. As we have moved into the 21st century, dating has continued to evolve and to be honest, I don't know if it is for the better or not. Also, while we often love to romanticize the biblical story of Ruth and Boaz, that is not typically how romances and marriages begin today either.
For the average person, Christian or not, they are relegated to enduring this dating process. What do you do if you are a single Christian who desires to be married? Since things have changed a lot from Biblical times and you probably don't have a servant to go find a mate for you, how do you navigate these dating waters?
Even though the Bible does not speak about dating specifically, there are some practical guidelines you can glean from Scripture if it is your desire to date and one day get married. While there are many I could share, I narrowed it down to five practical ways Christians should approach dating. These things apply whether you are 18 or 80, and should help you if you want to enter the dating arena.
1. Look for Someone to Complement, Not to Complete
One of the biggest mindset mistakes people can have if they are single is the false notion that they are incomplete. I think this is partially the fault of the church, because churches tend to devalue single people. Just think about how many single people are often in leadership in the church – probably not a lot.
If you are single, please recognize that dating is not about finding the person who completes you, because you are already complete in Christ. Dating is about finding the person who complements you and challenges you to be the best you can be in Christ. When God made Adam, he said it's not good for him to be alone, I will make a helper suitable for him. In dating you are looking for someone to come alongside and help make you better, not come alongside and make you whole.
By the way, you should be doing the same for that person as well.
2. Ask, Seek, Knock
"Ask and it will be given to you; seek and you will find; knock and the door will be opened to you. For everyone who asks receives; the one who seeks finds; and to the one who knocks, the door will be opened" (Matthew 7:7-8).
I know you don't often look at this verse as great dating advice, because this verse is primarily about prayer. While Jesus is talking about prayer, the principle here is some of the best dating advice you will ever receive.
The principle is ask, seek, knock. This contrasts with the way many people approach dating which is to pray, wait, and hope. I will be honest, that doesn't usually work out too well.
If you are not familiar with my story, I was married and in 2010 my wife passed away. After almost a year of being single, I realized I didn't like this single life too much and I wanted to be married again. This caused me to follow this principle of ask, seek, knock.
By asking, I prayed and let my desire be known to God, which he knew anyway. After that however I had to put myself in position to seek and knock. In my case, I used an online Christian dating website as a method of meeting people. This is where the seeking and knocking began. I simply knew if I wanted to be married again, it would require me to connect with another woman who was desiring the same thing.
In the time I spent in the online dating world, I did chat with and connect with different women; I believe I only met two in person. However, in this process, one of the women I met eventually became my wife. I am not saying you must use online dating, but if there is a person you are attracted to, you are going to have to ask, seek, knock.
In the dating world this may mean they don't respond the way you want, but that is just part of the process. I can assure you of one thing, if you don't ask, there is no possibility for them to say yes. This leads to my next tip. What do you do if you ask, and someone says yes, where do you go from there?
3. There Is Only One Objective You Should Have on a First Date
Even if you have a great desire to be married, that is not the objective of the first date. There is only one question that needs to be answered on the first date.
Do you want a second one?
That is the only thing that matters on the first date. If the answer for both of you is yes, then great, go on a second date. If the answer is no for one of you or both of you that is okay too, and no further dating is necessary. By the way, this should also be the question you ask after the second date as well. As long as the answer is yes, then keep dating.
As you get more serious there are deeper questions that will require yes answers. The more questions you ask that you keep getting yes to is how you build relationship and friendship and how you progress in the dating space. However, initially do you want a second date is the only question that matters.
4. Don't Look for the One, Let the One Be Revealed
It is very easy to fall victim to the romanticization of dating that is often portrayed in Hollywood, and we sometimes read into Scripture (think Ruth and Boaz). To be honest while this can happen, it is not usually the way it does. Sometimes to find the one, you must go through the few. I would also encourage you to not go looking for the one, but let the one be revealed out of the few. I know you don't often hear people say this, but I would encourage you to go on first dates with different people, and its possible you will find the one out of the few.
At the time I met my wife, I was conversing with someone else online and the plan was to eventually meet for a first date. However, before I met this woman, I went on a first date with my wife and we both decided to have a second date. When I realized what was happening, I politely called the other person and told her I was pursuing a relationship with someone else.
Why is it so important to stop looking for the one? I believe in Christian circles we tend to make dating an all-or-nothing proposition. Many believe the only reason to date is to end up married, and that brings way too much pressure into the dating process. Even if marriage is your long-term goal, you cannot walk into the first date with this mindset. You will frustrate yourself and scare a lot of people away.
Relax and take the pressure off and simply ask that simple question. Would you like to do this again? As you go through this process, the right one will be revealed.
5. You Can Be Unequally Yoked in More Ways Than One
If there is one thing you have probably heard about dating it is this verse.
"Do not be yoked together with unbelievers. For what do righteousness and wickedness have in common? Or what fellowship can light have with darkness? What harmony is there between Christ and Belial? Or what does a believer have in common with an unbeliever?" (2 Corinthians 6:14-15).
When I was growing up in church, I had this verse drilled into my head and this was the only parameter there was ever put on dating. Make sure the person you date is a Christian.
While I do believe dating someone who shares your faith as a Christian is extremely important, there are other ways you can be unequally yoked. In other words, being a Christian is a good starting point for connection, but you need to make sure there are other points as well.
For example, if you are a person who loves to travel and you meet someone who doesn't want to go anywhere, that can become a source of frustration. If you are highly motivated and you meet someone who has no ambition in life, that might eventually annoy you. I am not saying you must agree and connect on everything, but there are situations beyond just your faith where you can be unequally yoked.
Final Thought
I want to be clear, this is just the tip of the iceberg. There are a lot more practical tips to help you, but I hope these will at least inspire you if you are single. I know dating is not always easy, and honestly sometimes it is not even fun. But with God's help and you asking, seeking, and knocking, I pray you would find the one you want to spend the rest of your life with.
Finally, if you have questions about dating as a Christian feel free to reach out to me, I am always glad to help.
Photo credit: ©Getty Images/Motortion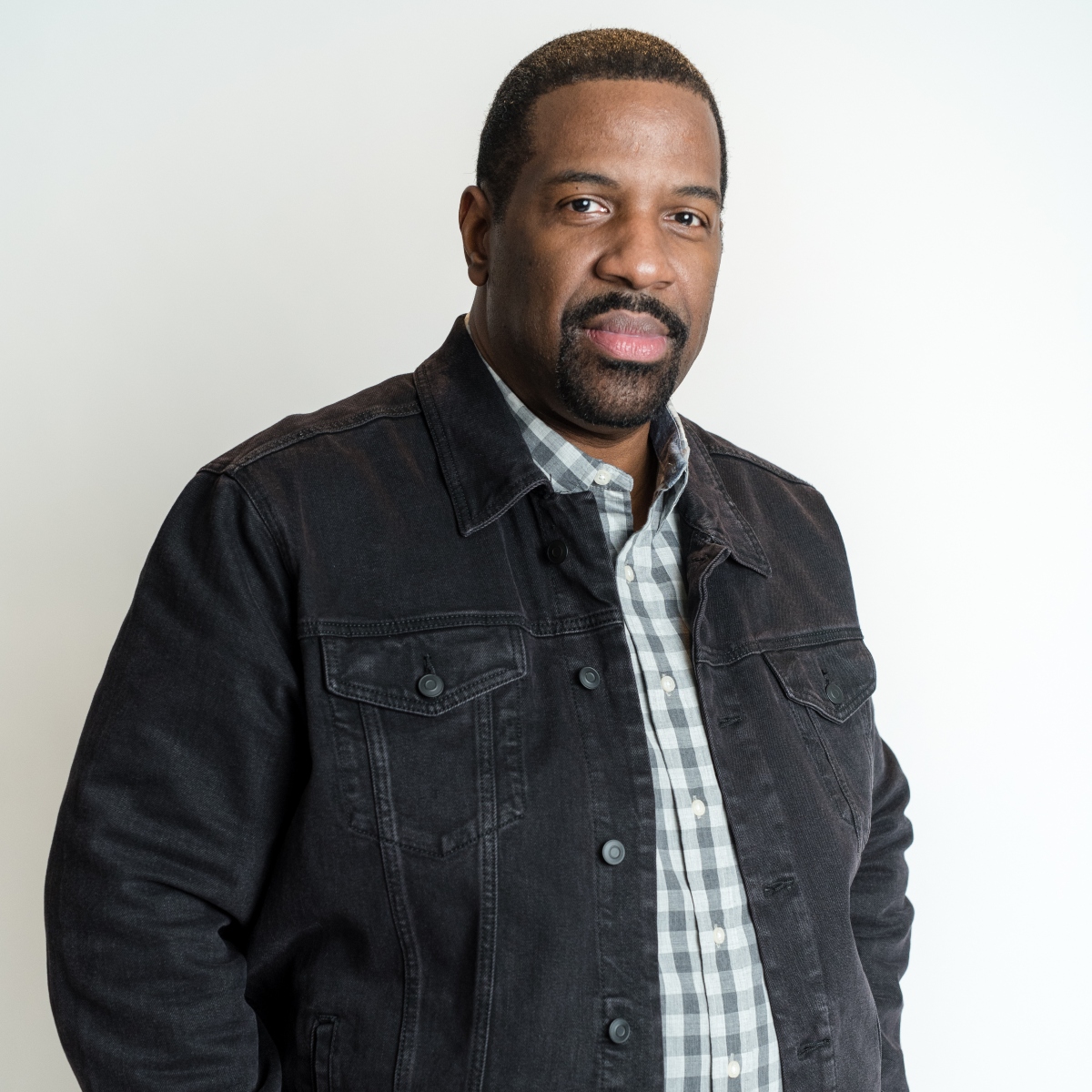 Clarence L. Haynes Jr. is a speaker, Bible teacher, and co-founder of The Bible Study Club. He is the author of The Pursuit of Purpose which will help you understand how God leads you into his will. He has also just released his new book The Pursuit of Victory: How To Conquer Your Greatest Challenges and Win In Your Christian Life. Do you want to go deeper in your walk with the Lord but can't seem to overcome the stuff that keeps getting in the way? This book will teach you how to put the pieces together so you can live a victorious Christian life and finally become the man or woman of God that you truly desire to be. To learn more about his ministry please visit clarencehaynes.com.