14 Tips on How to Safely and Successfully Use Dating Apps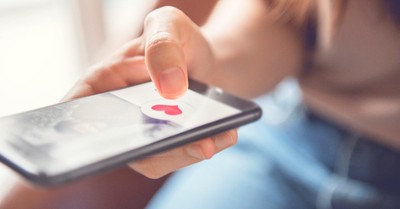 By Liz Lampkin, Crosswalk.com
There are so many trends for dating for singles who want to mingle. Speed dating events, social gatherings, and even some family gatherings are places where singles can meet. However, one of the most trending ways for singles to meet is through dating apps. These online sites are designed for singles (introverted or extroverted) to meet like-minded people conveniently. While this is a good thing, dating apps, just like in-person dating, have their ups and downs, and of course, there are tips/rules to follow for everyone to be successful no matter what they're looking for. So, if you're new to using dating apps or you're thinking about it but you're not quite sure where to start, take a look at the tips below to help you along the way.
Before you begin using the dating app/apps of your choice, research them. There are so many dating sites to suit singles' specific needs, so you want to be sure you select the sites that meet your requirements. Be sure to check out their requirements, if there is a cost to be on the app, rules for upgrades, accessibility, age range, and ethnicity. You should also read previous or current users' reviews and ratings.
Once you've decided which apps to use, it's time to decide what pictures to post. This step is almost as important as deciding on what app to use. This is the first impression you will make in a virtual setting before the possibility of meeting in person. Your photos should show your authentic personality, who you are, and your best features. Not only this, but your pictures should show how you want others to view you. From that point of view, you can determine the quality of the people you attract. It can also determine the way potential interactions go. You can choose to have headshots, three-quarter length, or full-body pics. The choice is yours, and be sure to select recent pictures of yourself. You never know how soon you may meet someone in person, so you want to be sure they see the person in the pictures posted. We all know pictures are worth a thousand words, so you want to be mindful of what words you want your photos to say. Now that you have two of the most important decisions out of the way, here are some other helpful ways to navigate through dating apps.
1. Have a trusted friend join you on the same dating apps.
Tell one of your single friends who's open to dating what you're planning to do and when. You can decide on a site to go on together, select pictures for each other and create profile descriptions together. As the fun begins, you can share who you're interested in; just be sure you aren't interested in the same person. Going on this journey with a trusted friend will make the time fun and exciting for both of you.
2. Be authentic and creative with your profile description, but don't overdo it.
Use words that describe who you are in a fun way to show your personality with words. It's also best to be clear about what you want without scaring onlookers off. Remember to be funny, creative, and brief, no matter how you describe yourself, and ensure all your words are spelled correctly. Yes, spellcheck is a must.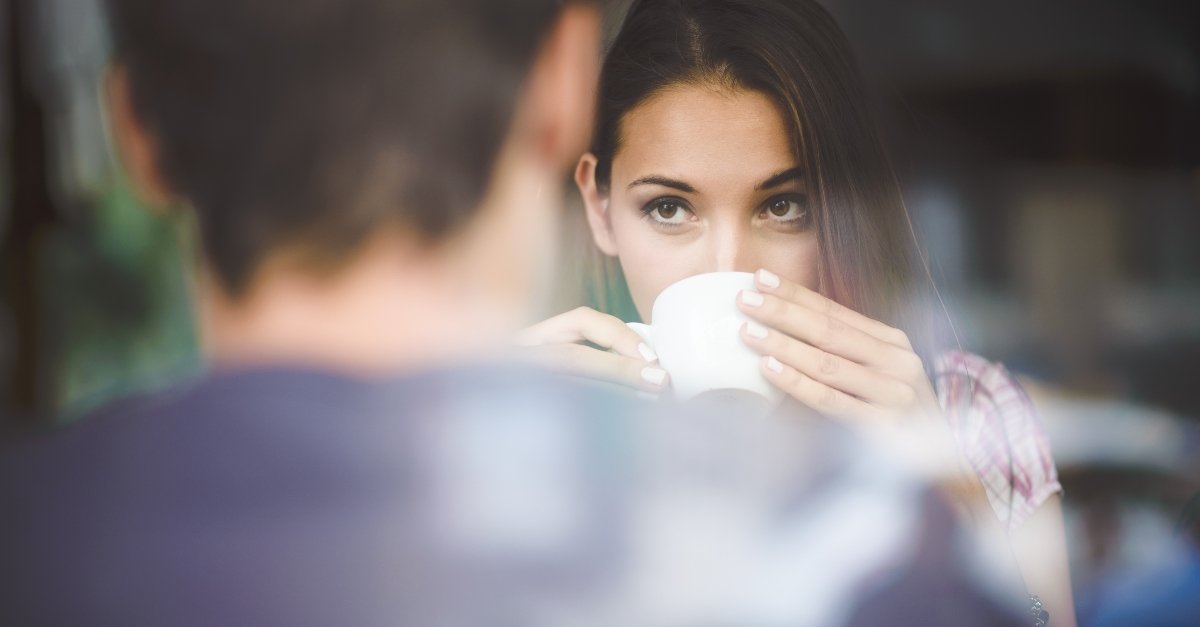 Photo credit: © Getty Images/clownbusiness
3. Provide a Google number.
When the time comes to exchange numbers for voice-to-voice contact or an initial virtual meeting, it may be best not to provide your number until you are completely comfortable with the person/people you choose to interact with.
4. Don't make searching/swiping or communication overwhelming.
Don't entertain conversations that lead to nowhere for too long. Don't message too much, and keep track of your conversations.
5. Don't overthink your responses or read too deeply into the way others respond to you.
Overthinking something someone you barely know says to you in a text can cause unnecessary anxiety. On the other hand, you want to be short yet thorough with your responses to keep the person you're interested in engaged.
6. Read profiles carefully and do your research.
Many times people will post their social media information on their dating profiles. If you've found someone who piques your interest, go to their social media pages and look at who they are (or portray themselves to be) on that platform.
7. Weigh your options.
It's best to focus on no more than two dating apps at a time. The more apps you are on can increase your chances of meeting more people. You never know who you'll meet and what can transpire from that meeting. If you decide to appear on multiple dating apps, be sure you are your authentic self in both spaces.
8. Wait to share personal information.
Information about yourself is a valuable tool that should be held near and dear to you. Sharing too much too soon can turn a person away from you, or they can use the information you give against you.
9. Don't move too fast and weigh your options.
Dating has many purposes. Many people are searching for lifelong friendships, companionship, or marriage. In order to find what you're searching for, you have to weigh your options while moving at a steady pace. During this process, you will meet different people who will serve different purposes in your life. It's best to take as much time as you see fit to get to know them and place them in or out of your life according to your needs.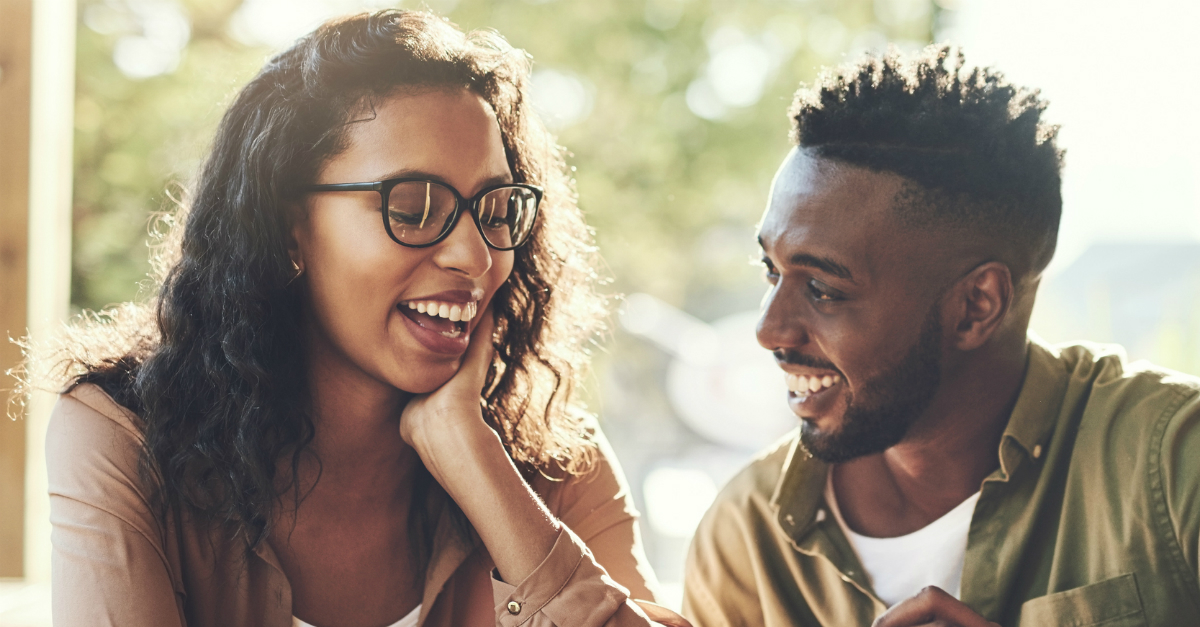 Photo credit: ©GettyImages/PeopleImages
10. Treat your dating app life like a golden opportunity, but don't make it your only option.
Make sure you are going out to meet people in person, going out on dates, and socializing with others outside the dating app/s. Seek out opportunities to go out and meet people, or you can even create opportunities. Whatever you do, be sure you are open to meeting people in more than one place.
11. Know what you're looking for and be clear about your intentions.
Be sure to verbalize this for yourself so you can express it to others. If you're looking for something casual, let someone know from the start, but keep an open mind about the possibilities.
12. Set a budget.
If the dating apps you want to appear on come with a cost to upgrade your account to access certain features, be sure to create a budget and a timeline for how much you are willing to spend and how long you're willing to spend it.
13. Be cautious.
The beauty of dating apps is that many people can join. On the other hand, the downside is that many people with varying relationship statuses and needs can join. When vetting a person of interest, be sure to ask questions you may have about their relationship status and anything else that may be in your spirit to inquire about. You never know what you'll find out.
14. Have fun, and don't take this experience so seriously that you miss out on the fun of the journey.
People are often so focused on finding what they want that they miss out on the experience.
Dating is an exciting time in someone's life if they allow themselves to indulge in it completely. Make the most of this time, have fun, be safe, and enjoy the journey.
Photo Credit: ©iStock/Getty Images Plus/oatawa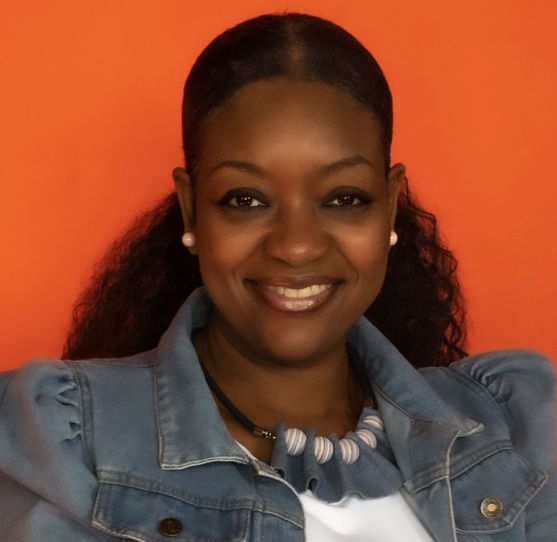 Author Liz Lampkin is an experienced writer, teacher, and speaker. She is an advocate for singles who encourages them to live their best life God's way. Follow her on Instagram @Liz_Lampkin.
Related podcast:
The views and opinions expressed in this podcast are those of the speakers and do not necessarily reflect the views or positions of Salem Web Network and Salem Media Group.
Related video:
You can read Rhonda's full article here.