10 Things to Do with a Tax Refund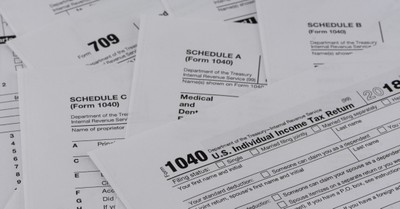 By Mary Hunt, Crosswalk.com
You just discovered you are getting a tax refund. That's certainly not the worst news you've had in your life!
It's easy to see a tax refund as some kind of gift from the universe. But here's the truth: It's part of your paycheck that you should have been getting all along. Plan now for how you'll manage it or your refund could evaporate into thin air.
1. Treat it like a paycheck. Give away 10 percent, save 10 percent, and put 80 percent into your household account.
2. Stash the whole thing. Your Contingency Fund or Freedom Account—or both—are the likeliest candidates.
3. Open a Roth IRA. Let it grow for years to come and you'll never have to pay a dime of tax on any of it. See your bank.
4. Invest. Rich people start out as poor people. If this is money you will not need for at least 10 years, put it to work in the stock market.
5. Reduce credit card balance. You can send any amount any time to your credit card account. Stop using that card and keep paying extra until it's at $0.
6. Prepay the mortgage. When you make your next regular mortgage payment write a second check in the amount of your refund and mark it "Principal Prepayment Only." Use the calculators at DebtProofLiving.com to see just how this will affect your payback time and how much interest you won't have to pay.
7. Replace a monster. It might be time to replace that energy-guzzling refrigerator or furnace.
8. Pump it into your car. You will get more years out of your car if you perform routine maintenance and keep it in tip-top shape. Maybe now is the time to do some of those costlier items like servicing the transmission.
9. Build a stockpile. Set this money aside to be used weekly at the grocery store to stock up on "Best Deals." These are items on sale for which you have a coupon. They'll be really cheap so your refund will go a long way.
10. Invest in you. Perhaps it's time to take a personal inventory of your health and wellbeing. What do you need? A trip to the dentist, a couple of hours with a good therapist, a day at the spa? If that renews your joy it might be the best money you've ever spent.
This article appeared originally in the Debt-Proof Living Newsletter in March 2013.
"Debt-Proof Living" was founded in 1992 by Mary Hunt. What began as a newsletter to encourage and empower people to break free from the bondage of consumer debt has grown into a huge community of ordinary people who have achieved remarkable success in their quest to effectively manage their money and stay out of debt. Today, "The Cheapskate Monthly" is read by close to 100,000 Cheapskates. Click here to subscribe.
Image courtesy: ©Getty Images/Photography by Phillip Rubino