Leaving a Spiritual Legacy - iBelieve Truth: A Devotional for Women - March 17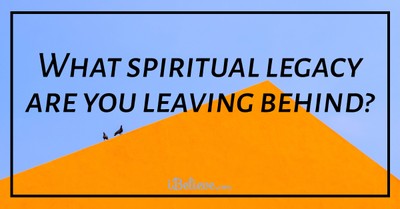 Crosswalk.com

Leaving a Spiritual Legacy
By Keneesha Saunders-Liddie
When a period of feasting had run its course, Job would make arrangements for his family to be purified. Early in the morning, he would sacrifice a burnt offering for each of them, thinking, "Perhaps my children have sinned and cursed God in their hearts." This was Job's regular custom. - Job.1:5
I grew up in a Bible-believing, Christian home where the Word of God was always taught and expected to be followed. At a young age, I resented being a part of the family that God chose to place me in because of the strict rules I had to follow. However, now that I'm older, I've experienced the benefits my upbringing and family afforded me.
The way that God has continuously blessed me is only evident through the many prayers my parents prayed over me. You may think I'm being extremely dramatic but there is no other explanation. Every parent wants to leave an inheritance behind for their child, and so we work hard and we save. We invest in 401k's and the stock market. We get life insurance and write up a will and testament so our loved ones can have a better life than we did.
The Most Important Legacy to Leave Our Families
However, this is just one important piece of a legacy. The more important legacy we ought to be praying for is the spiritual legacy our kids will have from us when we are gone. When we worship and glorify God as we should he has promised to bless our offspring. I have firsthand experience that my life is blessed and I'm grateful for my dad and mom as they continue to serve God.
This was the case with Job. He thought about his children and what they were up to and offered up sacrifices unto God on their behalf. At that time the perfect Lamb, Jesus, hadn't been slain and the slaughter of an animal had to be used to purify anyone found dirty.
Notice that Job woke, early in the morning, he sacrificed the comfort of sleep to pray over his children. He chose to be a leader in his home. You may be thinking this is all about what Job did and I'm a woman but look closely, what can you learn from Job?
How Mothers, Particularly Single Mothers, Can Leave a Spiritual Legacy
If you are a single mother, if your husband isn't a spiritual leader or isn't even a Christian, or even if your husband is an awesome role model and spiritual leader, these are your children. You also have to give God an account for your kids and how you raised them. They were entrusted to your care. What spiritual legacy are you leaving behind for them? There is a young lady that I emulate whom I've never met and when asked the question, "What do you want to be remembered as when you pass on?" she answered, "I want my kids to say that the life I lived in public was also who I was in private."
It's your responsibility as a mom to not only pray for your child/children but to live a life of integrity before them. There was no one else who lived more uprightly than Job in his time. He loved God and he wasn't afraid to show it. Although all of his children died, he kept his integrity and remain faithful to God. When Satan decided that he wanted to take him down, God had so much confidence in Job that he allowed him to try his best to prove his point.
When you decide that you and your children will live lives that will bring God glory, others will notice and the prince and principalities of the air will also take notice. It will be during this time that we know that Jesus has prayed for us because we will surprise ourselves when we come through our tests and trials like gold.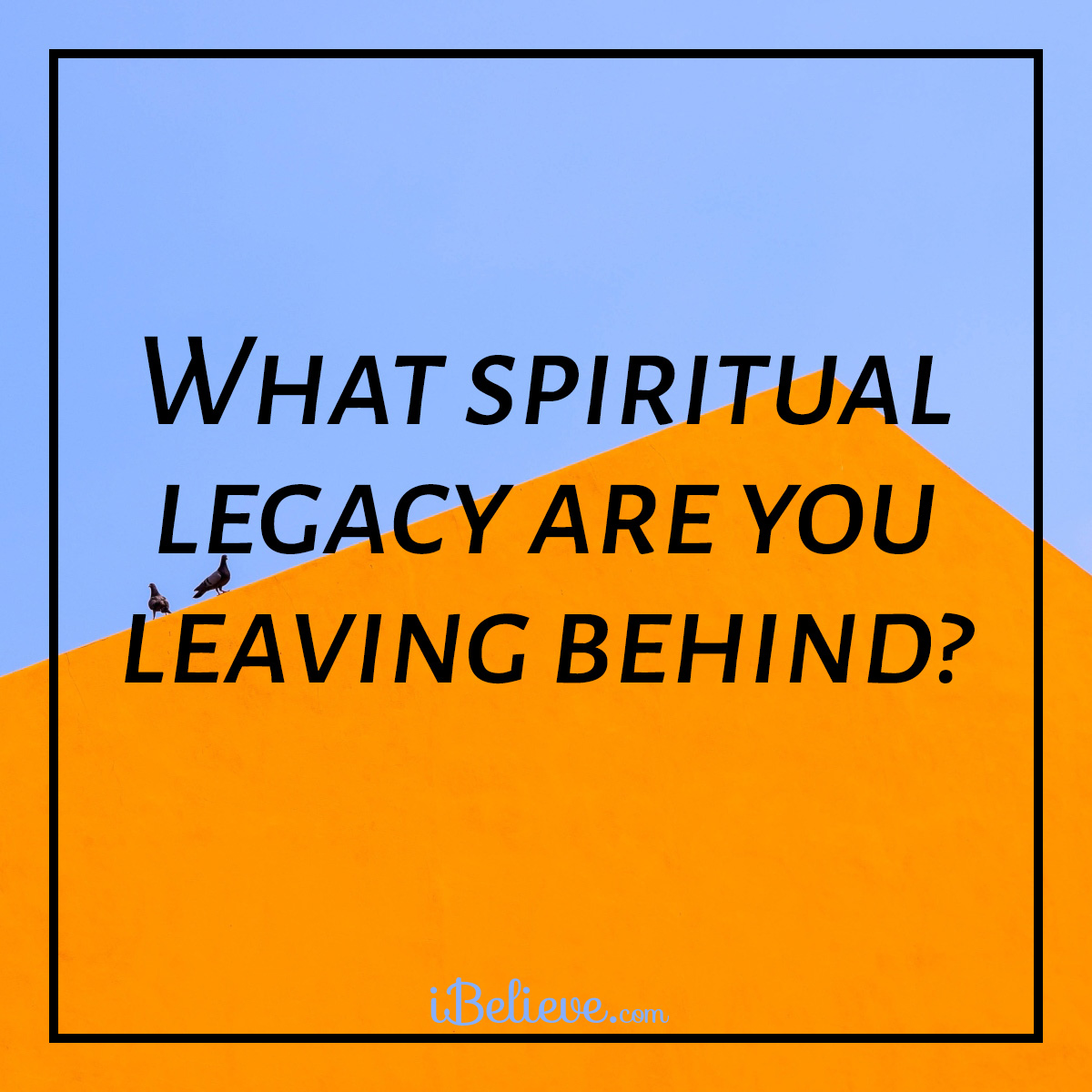 What are you going to remember from this devotional today?
- Pray for your kids
- Live a life of integrity before your kids
- Practice what you preach
- Rise early and thank God
- The closer you are to God; the closer you are to being tested.
- Don't just leave material possessions behind; leave a spiritual legacy
Dear Lord,
Thank you for being so good to me. I want to shine your light on others, especially my children, so that they would follow me as I follow you. Help me to live a consistent life and to be who I am in public in private. In Jesus name, Amen.
---
Keneesha is a wife, mom and writer. She is an avid reader of wholesome romance novels and a lover of writing. She is hoping to one day add author to her list of accomplishments. As a pastor's kid she fell in love with the way Jesus loved her at an early age and want to encourage others to live for him through her words. You can find more musings from her here https://womenlovinggodsway.com.
Looking for authentic conversations about how to deal with body image, insecurity, and comparison issues as a Christian woman? The Compared to Who? Podcast is the show for you! Twice a week, we tackle tough topics like dieting, disordered eating, weight loss, aging, body dysmorphia, and more from a practical, grace-filled, gospel-centered perspective.