Learning to Have Faith in Life's Storms - iBelieve Truth: A Devotional for Women - March 28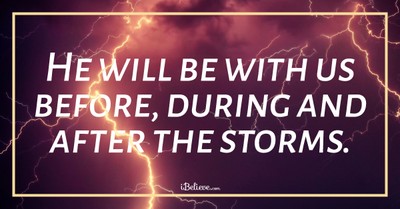 Crosswalk.com

Learning to Have Faith in Life's Storms
By Tiffany Thibault
I long to dwell in your tent forever and take refuge in the shelter of your wings. - Psalm 61:4
One fall, during my teens, my family went tent camping. We set up our camp and enjoyed hiking, playing card games, and cooking smores over the fire at night. We didn't want to leave that Sunday evening, so my parents decided that my mom, sister and I would stay one more night. My brother and dad returned to our home in the city forty-five minutes away to work the next day. They would return Monday night to pick us up to end the camping trip.
That night we played games at the table by the glow of the lantern before heading to the tent to sleep. At some point during the night, an intense thunderstorm descended upon us. The wind grew stronger and stronger as our tent bent crazily under its force. The thunderclaps deeply shook us, and lightning bolts lit up the sky as the storm dumped its fury all around. My mom began to pray out loud for protection, not stopping through the long night, as the storm raged on around us.
The storm eventually passed. We emerged from our tent to discover an empty campground. All the other campers had packed up and left during the storm's fury. Though tired from the night adventure, we had survived the storm in the shelter of our tent. When the park ranger drove around the campground, inspecting the damage, he was amazed that our tent had withstood the storm and that we had remained dry inside it, as it was one of the worst storms that he had seen, with many campsites flooded or damaged with fallen tree branches.
Before our trip, my parents had made sure that they had bought a quality material tent. When they had set the tent up, they had chosen a location in a clearing between the trees and they had made sure that the tent stakes were pounded deep into the ground to hold that tent secure. Their preparation helped minimize damage.
The one predictable thing in life is that we will experience many storms. Situations will come at us in intensity, the winds of fear and uncertainty pounding relentlessly, until we are tired, and worn down.
The writer of our verse today is overwhelmed with troubles in his life. David was far from home, and feared for his safety, for his very life. He has been on the run for many years and was beyond weary from living on the run, expecting danger around every corner. He does the only thing that he can do in his dire situation. He pours out his desperate prayer to God. He longs to dwell in God's tent, and to take refuge in the shelter of God's wings. David wants to be safe, secure, and at peace.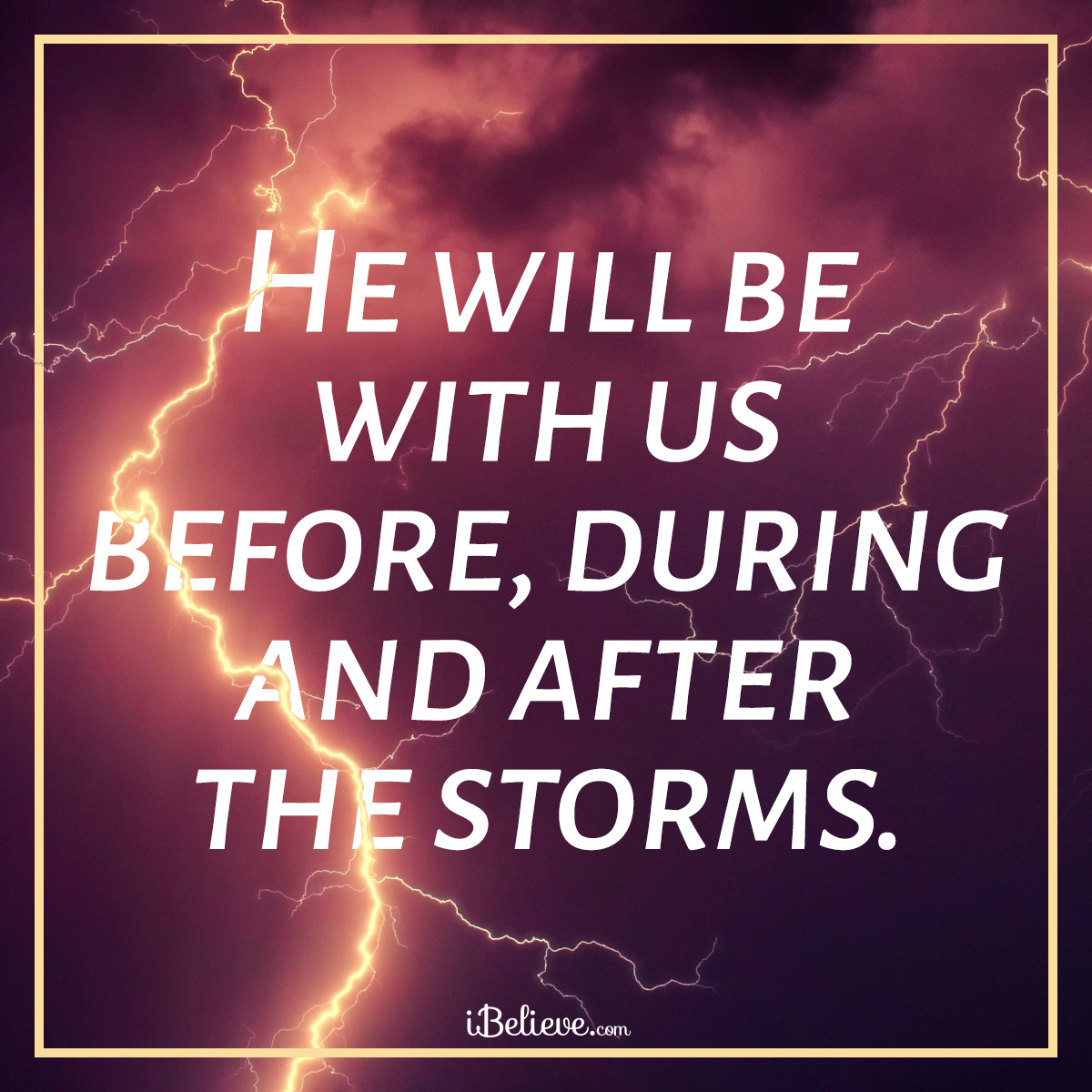 What storms are raging around in your life today? Are you desperate for some relief? Are you gasping for breath, from the exhaustion of trying to hang on for just one more day?
As a child in that tent, I admit I was fearful, but I heard my mother's prayers, and I trusted that the tent would stay standing, that we would stay dry in its shelter. We were desperate for the storm to end, and in that desperation, we prayed ourselves through the storm.
Have faith, lift your troubles up to the Lord, leave them at His feet. Hide in the shelter of His wings. He loves you and longs for you to be desperate for Him. He wants to protect you and keep you safe in His tent.
Will you join me in refocusing our eyes on Him today? Let's pour our hearts, our fears over to Him, and rest in peace knowing that He is with us in the storms we are enduring today. He will not leave us when the storm is at its worst.
He will be with us before, during and after the storms. He will strengthen us through it all.
He has many things to reveal to us in the storms that He wouldn't be able to if we didn't walk through the storms with Him. May the end of your storm find you being able to testify to others about how God was with you and brought you through. The storms are not about destroying you, but about building you.
Let's be desperate for God together, today. We don't want to ever go through a storm without Him with us. Lord, we long to dwell in your tent forever and take refuge in the shelter of your wings.
---
Tiffany Thibault enjoys living life with her husband, two daughters and one very large dog in San Diego. She not only homeschools her girls, but she also loves to write about Jesus and speak about Him to groups of women. She loves long walks, coffee and anything chocolate.
Looking for authentic conversations about how to deal with body image, insecurity, and comparison issues as a Christian woman? The Compared to Who? Podcast is the show for you! Twice a week, we tackle tough topics like dieting, disordered eating, weight loss, aging, body dysmorphia, and more from a practical, grace-filled, gospel-centered perspective.