New Life Live! with Steve Arterburn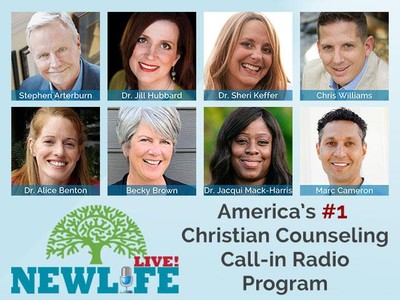 Listen on AM 1100 KFAX
Monday
12:00AM - 1:00AM, 1:00PM - 2:00PM
Tuesday
1:00AM - 2:00AM, 1:00PM - 2:00PM
Wednesday
1:00AM - 2:00AM, 1:00PM - 2:00PM
Thursday
1:00AM - 2:00AM, 1:00PM - 2:00PM
Friday
1:00AM - 2:00AM, 1:00PM - 2:00PM
Saturday
1:00AM - 2:00AM, 7:00AM - 8:00AM
Latest Broadcast
New Life Live: September 16, 2021
9/16/2021
Hosts: Steve Arterburn, Dr. Jill Hubbard, Milan Yerkovich Caller Questions: - How do I know if I've forgiven my parents for the verbal and physical abuse that I endured all these years? - Since I have a bad tenant next door and my ex-boyfriend deceived me for the second time, how do I learn to function again? - How do I help my 12yo granddaughter in my full custody to stay safe when her mother takes her and spends the night with strange men? - What should I do after my counselor told me he can't help my narcissistic wife but I should find a lawyer?
Featured Offer from New Life Live!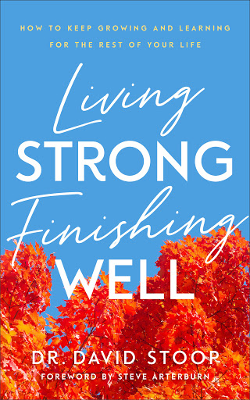 Living Strong, Finishing Well
Growing older is inevitable, and as we often say, it beats the alternative. But aging doesn't mean we must give in to a slow deterioration of our bodies, minds, social circles, and interests. It doesn't mean we need to give up on our dreams, goals, or aspirations. In fact, as people live longer and healthier into old age, we need to decide what we want to do with all the extra years we've been given! It's fitting that Living Strong, Finishing Well is Dr. David Stoop's last book. In it, he has drawn upon his more than eighty years on the planet and his decades of counseling, speaking, and writing to show you how to live every moment to its fullest until you're finally called home. Make the rest of your life the best of your life!