New Life Live! with Steve Arterburn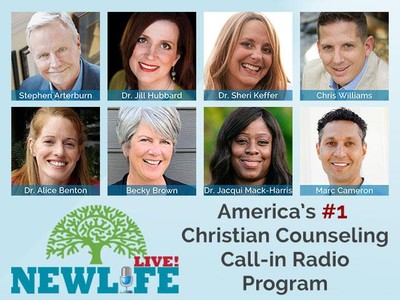 Listen on AM 1100 KFAX
Monday
12:00AM - 1:00AM, 1:00PM - 2:00PM
Tuesday
1:00AM - 2:00AM, 1:00PM - 2:00PM
Wednesday
1:00AM - 2:00AM, 1:00PM - 2:00PM
Thursday
1:00AM - 2:00AM, 1:00PM - 2:00PM
Friday
1:00AM - 2:00AM, 1:00PM - 2:00PM
Saturday
1:00AM - 2:00AM, 7:00AM - 8:00AM
Latest Broadcast
New Life Live: May 18, 2022
5/19/2022
Hosts: Zach Matchett, Dr. Sheri Keffer, Becky Brown Caller Questions: - I'm 63yo and lost my wife; I started dating a woman online, and she scammed me out of a lot of money. Will God ever trust me again? - My husband of 30yrs is physically and verbally abusive. After giving him an ultimatum to get help or I wouldn't come back, what should I do? - How can I encourage my 30yo daughter who gained a lot of weight, has health problems, and says she doesn't want to be here? In college a friend spiked her drink and sexually assaulted her. 
Featured Offer from New Life Live!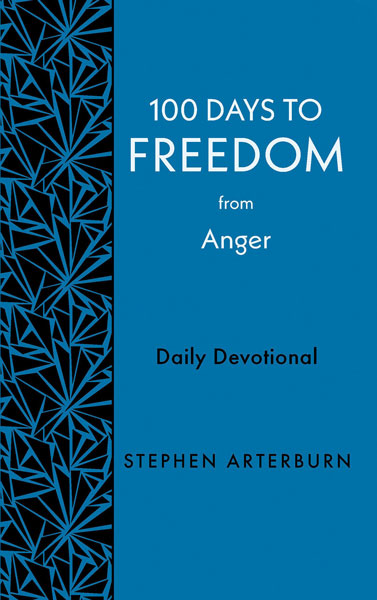 100 Days to Freedom from Anger
Anger creates difficulties in relationships, feeds bitterness, and allows shame to dominate lives. Readers of this devotional need help with anger—their own or that of someone they care about. Stephen Arterburn and the counselors at New Life Ministries want to help readers understand and learn to control what drives the powerful emotion of anger as well as its effects. Targeted daily devotions help readers explore sources of anger; surrender attitudes, temper, and emotions to God; and begin to experience life where peace rules. 100 Days to Freedom from Anger is designed to help the reader journey to freedom from anger and the control it has over life, making lasting changes to better reflect the nature of God, who is slow to anger, filled with unfailing love, and forgiving.