New Life Live! with Steve Arterburn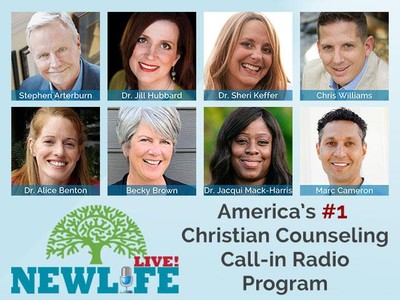 Listen on AM 1100 KFAX
Monday
12:00AM - 1:00AM, 1:00PM - 2:00PM
Tuesday
1:00AM - 2:00AM, 1:00PM - 2:00PM
Wednesday
1:00AM - 2:00AM, 1:00PM - 2:00PM
Thursday
1:00AM - 2:00AM, 1:00PM - 2:00PM
Friday
1:00AM - 2:00AM, 1:00PM - 2:00PM
Saturday
1:00AM - 2:00AM, 7:00AM - 8:00AM
Latest Broadcast
New Live Life: December 3, 2021
12/3/2021
Hosts: Steve Arterburn, Dr. Jill Hubbard, Dr. Henry Cloud Caller Questions: - After reading Boundaries, how can I stand up to my verbally abusive ex? - Should I tell my renter her boyfriend is texting me a picture of his private parts? - I separated from my alcoholic husband 2yrs ago; why am I content to be where I am? - Should I marry my fiancée without my 14yo son's blessing? We have kids together.
Featured Offer from New Life Live!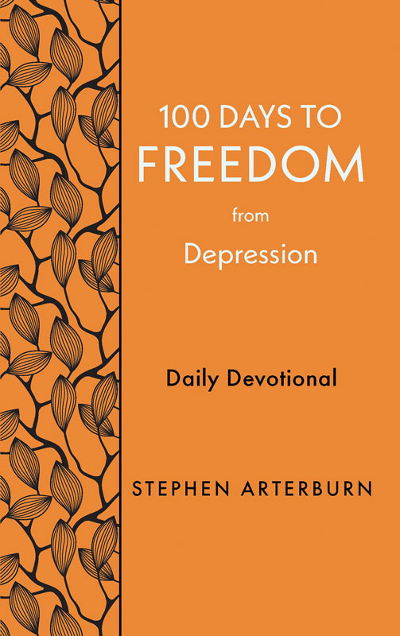 100 Days to Freedom from Depression
Enjoy having practical advice and hope for those struggling with depression in this beautiful daily devotion. Depression can feel like a wet blanket that weighs us down or a dark fog that keeps us from seeing clearly. It can lead us to feel helpless and alone, to the point where we hide our true feelings for fear of being shamed or misunderstood. When we face those inevitable dark days of life, we must choose how we will respond. Will we allow ourselves to sink even more deeply into our own sadness, or will we do the necessary work of seeking help to light the way out? Choose to spend the next 100 days finding freedom from the depression that weighs you down and keeps you from experiencing the joy of the Lord. The scriptures you will read—the devotionals, quotes, and prayers—will begin to change the way you think and feel.