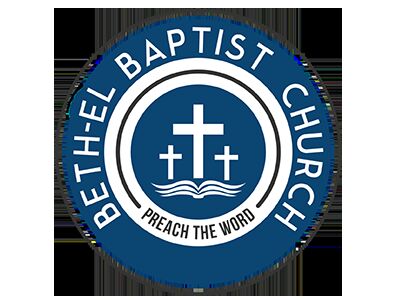 The Bible Stands with Pastor Greg Tomlinson is the weekly outreach ministry of Beth-El Baptist Church of Morgan Hill. Each week Pastor Greg Tomlinson invites you to join in worship and study God's word as he answers your questions about the Christian faith and provides solid apologetics for todays' Christian living.
Show Links:
---
Greg grew up in the church. His maternal grandfather was an Assembly of God preacher. His paternal grandmother was the pianist at the Assembly of God church in Del Norte Colorado and was a woman committed to prayer. His family left Colorado for San Jose California when Greg was about 12 and the family left the church life.

Greg returned to the church after marrying his beautiful wife, Mary, and after the birth of their first child, Candice, when Greg was 26. Greg and Candice were baptized on the same day. Greg first worked as an usher, then as a Sunday School teacher for 5th graders, then he worked in the Awana program at Sunrise Valley Baptist Church in San Jose.

When Greg and his family, wife Mary, daughter Candice, son Gregory, left San Jose to San Martin, they searched for a church to serve at in the Morgan Hill/Gilroy area. The Lord blessed them by leading them to Beth-El Baptist Church in Morgan Hill. A church where the preaching of Jesus Christ from the scriptures reigned supreme and sharing the love of Christ with all who came was their purpose. At Beth-El, Greg served as a Sunday School teacher, usher, audio and broadcast technician.

In 2003, Greg began going to Western Seminary in San Jose. In 2005, Greg as ordained by the elders of Beth-El Baptist Church and he became an Associate Pastor, assisting Pastor Otero in the teaching and preaching of the Gospel of Jesus Christ.

In 2004, Greg began teaching a Christian Apologetic's class called "Searching The Scriptures" in order to equip Christians with the tools necessary to answer people's questions about the Christian faith, and theology. Greg served as the Associate Pastor of Beth-El Baptist Church until 2018 when Pastor Gabriel Otero retired from the work of Gospel Ministry and entered into the presence of the Lord. Greg was called to be the Senior Pastor of Beth-El Baptist Church in October 2018.

As a minister of the Gospel of Jesus Christ, Greg is committed to preaching from the scriptures the pure milk of the Word of God that those who hear might believe in Jesus and have their lives transformed by His spirit so that they might follow after Jesus. Greg continues to teach apologetics that he might be used of God to encourage Christians in their walk with Jesus and to provide answers about Christianity to those who do not believe.