Call the show at (408) 866-5607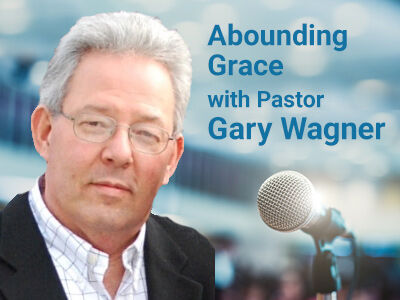 Listeners will learn about the inerrant word of God, the triune nature of God, and practical teachings from the old and new testaments.
The teachings of Abounding Grace are rooted in the historic reformed teachings of men like Martin Luther and John Calvin.
Abounding Grace is the teaching ministry of Pastor Gary Wagner, Reformed Heritage Church of San Jose.
Show Links:
---
Gary helped bring Reformed Heritage Church (in San Jose) to life in 1998 and has served as it's pastor since 2004. Gary has been married for 41 years to Christa and they have five wonderful, God fearing children and six grandchildren. He was brought to a saving knowledge of the Lord Jesus Christ in 1975, through the ministry of the late Rev. Rousas Rushdoony and has had a hunger ever since to serve the Lord by bringing every area of his life and culture into submission to Him.
Gary owned his own pastry shop, La Patisserie, in Cupertino, CA. for 20 years before pastoring RHC, and he still works part times a pastry chef for a bakery that makes wedding cakes and specialty cakes exclusively, but the bulk of his time is spent serving the family of RHC.