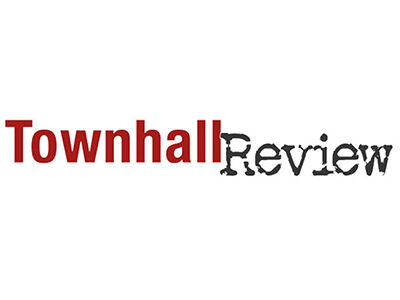 Townhall Review brings together political commentary and analysis from leading conservative talk-radio hosts. You'll enjoy the fast-paced recap of the week's political events Townhall Review provides. You can rely on the show to provide the "who said what" in U.S. politics, global news and breaking news. Townhall Review honors your conservative principles and enables you to participate in the conversation on issues shaping our nation.
---
Watch the Show
---
Wednesday, November 29, 2023
---
Wednesday, November 29, 2023
…They pull me back in.  I really want to write about something other than Israel/Hamas. For example,
---
Hugh Hewitt is a broadcast pro who has informed and entertained on radio and television for over a decade. Hewitt is co-host of the weeknight television Life & Times Tonight, a three-time Emmy award winner on KCET-TV, Los Angeles. Author of five books, Hewitt continues to write widely on diverse topics from politics to religion to culture for magazines and newspapers across the United States. He is a frequent contributor on television's most watched programs including CNN, Fox News, Nightline, The Today Show, and Larry King Live. A 1978 honors graduate of Harvard University and a 1983 honors graduate of the University of Michigan Law School, Hugh Hewitt served for nearly six years in the Reagan Administration in a variety of posts, including Assistant Counsel in the White House. He is also a member of the California Arts Council and the Orange County Children and Families First Commission. The Hugh Hewitt Show-opinion and information with a unique twist- heard in daily syndication on leading talk stations across the United States including Los Angeles, Washington DC, Seattle, San Diego, Phoenix, Minneapolis, Denver, Sacramento, and Louisville. Available on a market-exclusive, barter basis.