10 Sins Every Christian Must Bring into the Light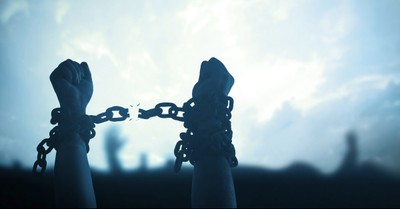 By Lynette Kittle, Crosswalk.com
It's tempting to point fingers at a sinful world, but Christians can't expect those who don't know God to live by His ways, especially if we aren't following them ourselves.
1 Peter 4:17, asks, "For it is time for judgment to begin with God's household; and if it begins with us, what will the outcome be for those who do not obey the Gospel of God?"
Sadly more and more pastors are reluctant to bring up the topic of sin in their sermons. Whereas making "mistakes" is more palatable to church goers, the topic of sinfulness is becoming an offensive topic — even more so, to suggest believers might have ongoing sin issues in their own lives.
Still 1 Peter 4:18 urges us to consider, "And, 'If it is hard for the righteous to be saved, what will become of the ungodly and the sinner?'"
Here are 10 sins every Christian must bring into the light in our own lives, if we ever hope an ungodly world to be transformed.
Photo Credit: ©iStock/Getty Images Plus/Boonyachoat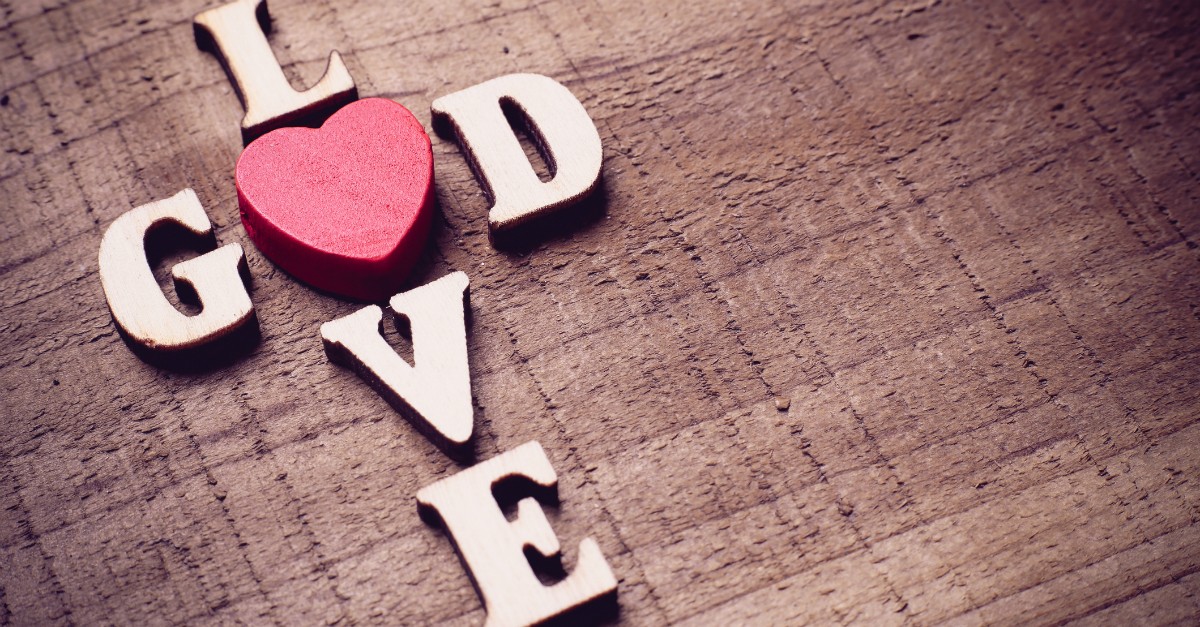 1. Failing to Love God
Jesus instructs us in Mark 12:30 to, "Love the Lord your God with all your heart and with all your soul and with all your mind and with all your strength."
However, instead of making God the most important One in their lives, many Christians fit Him in when it works best in their schedules, feeling He understands they're busy, and is happy with whatever time they're able to spare Him.
But spending more time, energy, and effort on family, careers, and social lives, many Christians don't realize that failing to love God with all their heart, soul, mind, and strength, is sin.
2. Walking in Unbelief
Often unbelief is left unspoken about when it comes to sinfulness in a Christian's life. Yet believing God is so vital to our growing and maturing as Christians, that it's unwise to ignore it.
Unbelief may start out as a questioning of something not understood about God or His word. Or it might come after experiencing a spiritual disappointment, such as a prayer that seems unanswered. Left unchecked, unbelief eventually turns a heart away from believing God's word as truth.
As Hebrews 3:12 addresses, "See to it, brothers and sisters, that none of you has a sinful, unbelieving heart that turns away from the living God. But encourage one another daily, as long as it is called "Today," so that none of you may be hardened by sin's deceitfulness. We have come to share in Christ, if indeed we hold our original conviction firmly to the very end."
Because unbelief doesn't stay dormant in a person's heart and mind but starts to eat away at their faith in God, it's important to bring it into the light.
Photo Credit: © Getty Images/ChristianChan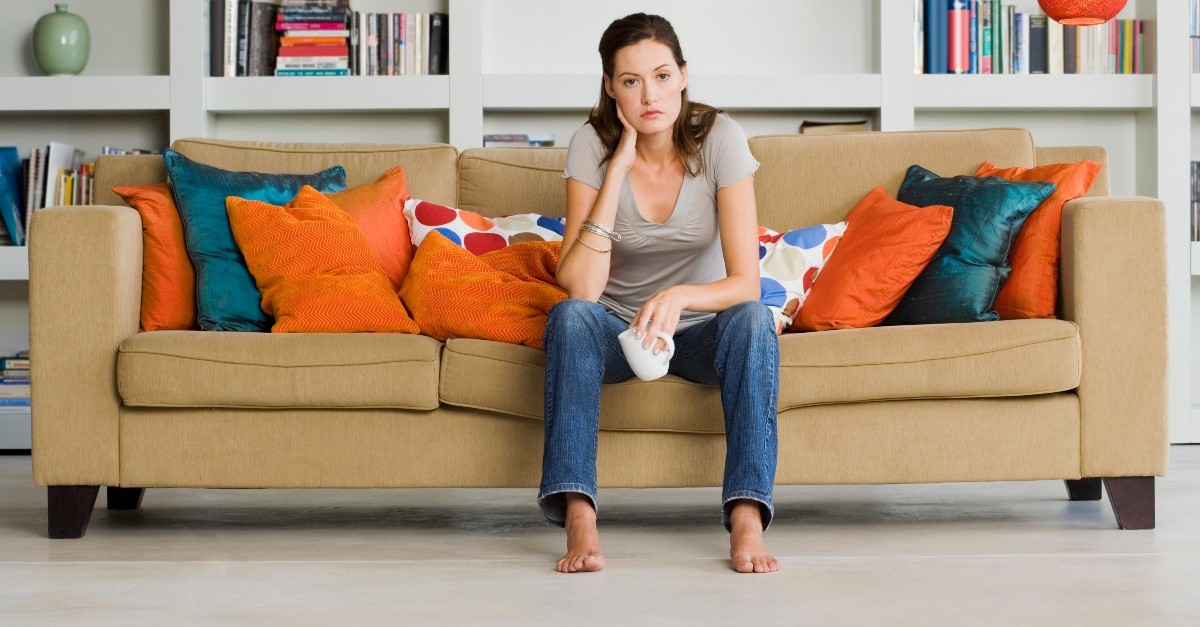 3. Practicing Prayerlessness
Ephesians 6:18 urges us, "And pray in the Spirit on all occasions with all kinds of prayers and requests. With this in mind, be alert and always keep on praying for all the Lord's people."
However, prayer is often pushed to the back burner of our priorities, limited to times of crisis, need, or lack, and often overlooked when things are going well in our lives. Social media, family relationships, work, and recreational pursuits seem to take prominence in our lives and have a way of distracting us from communicating with God.
But communication with God is vital. Although some may think prayerlessness is not sinfulness, it's time to examine our lives and see if we are living life disconnected from His voice.
As Philippians 4.6-7 explains, prayerfulness also leads to experiencing God's peace. "Do not be anxious about anything, but in every situation, by prayer and petition, with thanksgiving, present your requests to God. And the peace of God, which transcends all understanding, will guard your hearts and your minds in Christ Jesus."
4. Living Fearfully
Too many Christians today are living fearfully, but 2 Timothy 1:7 assures us that God has not given us a spirit of fear, so we're not to let fear lead us in making decisions based on its threats.
Jesus addressed how fear is connected to our faith, asking his disciples when they were so afraid during a storm, if they had no faith? (Mark 4:40)
Romans 14:23, explains how everything that doesn't come from faith is sin. So rather than giving into the fearful "what ifs" in life, Proverbs 3:25 urges us to live fear-free.
Because God promises to never leave us or forsake us (Hebrews 13:5), we can live free from fear knowing God is with us no matter what we may face.
Photo Credit: © Getty Images/Jupiterimages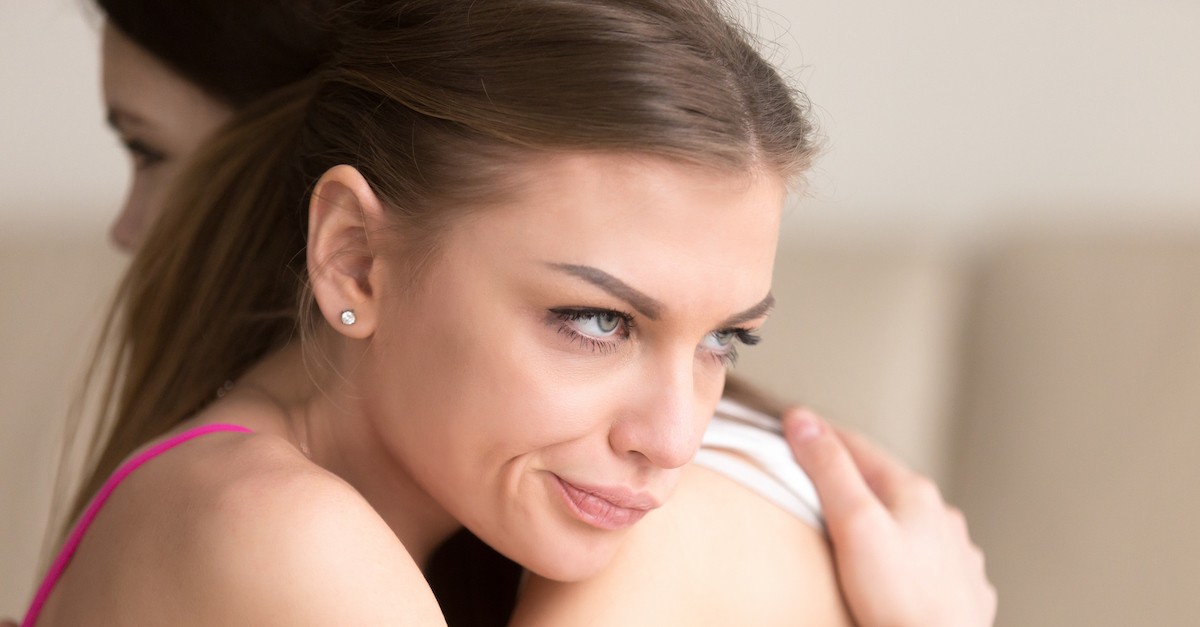 5. Budding Roots of Bitterness
Unfortunately many believers have had hurtful experiences with others, including spouses, family members, church leaders, and more.
Over time, if theses hurts are left unresolved, bitterness takes root in a person's heart. Like weeds destroy all fruitfulness in a garden, bitterness eventually spreads to every area of one's life.
Because it is so destructive in our lives, Hebrews 12:15 urges, "See to it that no one falls short of the grace of God and that no bitter root grows up to cause trouble and defile many."
Likewise, Ephesians 4:31 urges us to get rid of all bitterness.
6. Wielding Wayward Words
Whether it's complaining, calling others out, or using coarse language, more and more Christians are less and less concerned about what comes out of their mouths, being more interested in coming across edgy and relevant than godly.
However, Ephesians 5:4 explains how this type of speech has no place in our lives, and Colossians 4:6, urges us to, "Let your conversation be always full of grace, seasoned with salt, so that you may know how to answer everyone."
Perhaps you've been surprised by things you've heard some Christians say? Maybe at times your own words have caught you off guard?
If so, James 1:26 reminds us, "Those who consider themselves religious and yet do not keep a tight rein on their tongues deceive themselves, and their religion is worthless."
Jesus pointed out how what goes into someone's mouth isn't what defiles them, but rather what comes out of their mouth (Matthew 15:10-11).
Photo Credit: © Getty Images/fizkes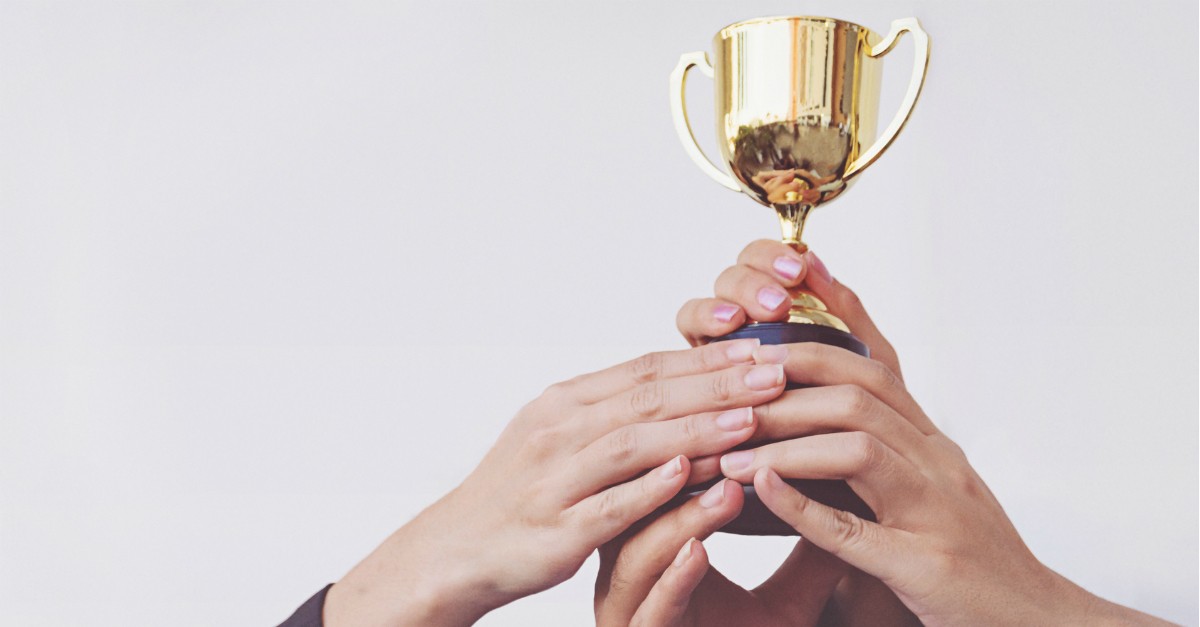 7. Looking for Recognition
Sadly many Christians are looking for recognition from people rather than doing things for the joy of pleasing God.
Self-promotion is the way of the world and social media offers everyone a place to seek recognition. But Proverbs 27:2, explains, "Let someone else praise you, and not your own mouth; an outsider, and not your own lips."
Jesus warned of seeking our own recognition saying, "Be careful not to practice your righteousness in front of others to be seen by them. If you do, you will have no reward from your Father in heaven" (Matthew 6:1).
It's vital for each one of us to examine our motives in reaching out to others, whether we're doing it to be seen and recognized by others, or if we are doing it to serve and please God.
"So when you give to the needy, do not announce it with trumpets, as the hypocrites do in the synagogues and on the streets, to be honored by others. Truly I tell you, they have received their reward in full" (Matthew 6:2).
8. Cultivating Competitiveness
Unfortunately many Christians are competing with others including their spouses, siblings, co-workers, neighbors, and more. But actively seeking to prove superiority over others leads to sinfulness (James 3:16).
King Saul was competitive with David, fearful of the people loving him more. In hearing a song being sung about David, 1 Samuel 18:8 explains, "Saul was very angry; this refrain displeased him greatly. 'They have credited David with tens of thousands,' he though, 'but with me only thousands. What more can he get but the kingdom?'"'
Tragically King Saul's competitiveness led him to seek David's life. As Ecclesiastes 4:4 explains, "And I saw that all toil and all achievement spring from one person's envy of another. This too is meaningless, a chasing after the wind."
Rather than competing with each other, God calls us to love one another. "Be devoted to one another in love. Honor one another above yourselves" (Romans 12:10).
Photo Credit: © Getty Images/zenstock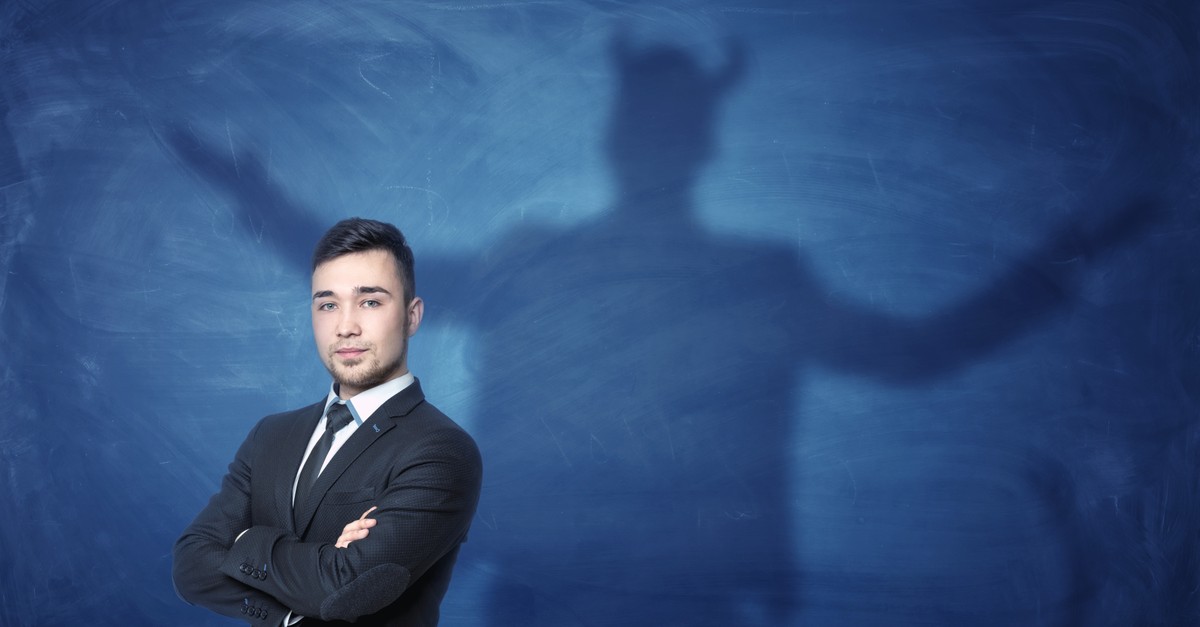 9. Reveling in Rebelliousness
Rebelliousness is such a touchy subject because often Christians don't want to consider the possibility that some of their thoughts, attitudes, and actions may be rooted in disobedience towards God.
Yet many Christians are enjoying worldly behaviors and pleasing their own desires over yielding to God. Instead of submitting to His word and ways, they are justifying and rationalizing their choices, unwilling to bring them under the light of God's truth.
Still 1 Peter 1:14, 15 urges, "As obedient children, do not conform to the evil desires you had when you lived in ignorance. But just as He who called you is holy, so be holy in all you do."
10. Entertaining Sexual Immorality
Unfortunately a growing number of Christians are comfortable with sexual immorality, despite Ephesians 5:3 warning to not even have a hint of it in our lives.
Many Christians enjoy viewing inappropriate sexual relationships, overlooking its sinfulness and justifying their indulgence of it because they love the characters and storylines, more than they love God.
But 1 John 2:16 clarifies its origin, "For everything in the world—the lust of the flesh, the lust of the eyes, and the pride of life—comes not from the Father but from the world."
Watching sexual immorality deeply affects our hearts and minds in adverse ways. If we think as believers we can watch it and remain unaffected, we are deceived. It affects how we think, live, make decisions, view sin, and most importantly, our relationship with God.
Psalm 101:3 offers direction for our eyes. "I will not look with approval on anything that is vile. I hate what faithless people do; I will have no part in it."
When addressing "eye issues" related to sexual immorality, Jesus said, "If your right eye causes you to stumble, gouge it out and throw it away. It is better for you to lose one part of your body than for your whole body to be thrown into hell" (Matthew 5:29)
Photo Credit: © Getty Images/Gearstd